Hawthorne Time and
Temperature

Home | 60's Slang | Alumni List | Car Talk | Cougar News | Feedback | Hangouts | Memories
Recollections | Reunions | Street Scene | Teachers | Tributes | Vietnam | What's New | Keyword Search
Fun song from the early 60's The Marathons
<!-+++++++++++++++++++++++++++++++++++++++++++++++++++++++++++++++++++++++++++++++++++++++++++ +++++++++++++++++++++++++++++++++++++++++++++++++++++++++++++++++++++++++++++++++++++++++++++->
---

---
<!-+++++++++++++++++++++++++++++++++++++++++++++++++++++++++++++++++++++++++++++++++++++++++++ +++++++++++++++++++++++++++++++++++++++++++++++++++++++++++++++++++++++++++++++++++++++++++++->
Name: gary jackson () on Wednesday, August 27, 2003 at 22:25:38
E-Mail: gjlakersman
City and State: phila,p.a.
Class: 1982
Message: Hello Cougars,how's everyone doing?I went to go see the movie S.W.A.T.this past weekend and there was a scene where an airplane was suppose to land at the Hawthorne Airport.They showed the control tower and it did have HAWTHORNE AIRPORT on it.Does anyone know if it was really Hawthorne airport?Bonnie Brodeur I do remember your brother Wes.I was in his 8th grade class at Hawthorne Intermediate.How's he doing?Tell him I said hello,Gary Jackson from Mrs.Sellars class.

---

Name: Jensen/Jensen and Jensen () on Wednesday, August 27, 2003 at 19:26:00
E-Mail: robertjensenatsatco-inc.com
City and State: Los Angeles
Class: 71
Message: Our very own Class of 1963 Bill Jensen officially retired from S.T.L. - no, TRW - no, Northrop Grumman today. He started in July of 1966. It was told that he had 9 pay increases and 3 promotions in the first year. He also started out at $110.00 per week. Wish him good luck.
Dinner?s on you tonight Big Brother!
Congrats Bill, Enjoy your retirement.
---

Name: Bonnie () on Wednesday, August 27, 2003 at 15:27:22
E-Mail: none
City and State: Torrance,CA
Maiden: Brodeur
Class: 1980
Message: Hello fellow Cougars. This is my 1st time to write in feedback but have been observing. Alot of you are very familiar to me my sister Lynette Brodeur class of 1967, Mike class of 72, Steve class of 76 & Wes class of 82 so I do remember alot of you. Everyone in all classes looks wonderful. John, Thank You for this sight
Thanks Bonnie, You did great for a first time Feedback writer. Tell the truth; it didn't hurt a bit, did it.
---

Name: Jodi Alexander () on Wednesday, August 27, 2003 at 15:18:57
E-Mail: ibjodi@aol.com
City and State: Bakersfield, Ca
Maiden: Torgerson
Class: 75
Message: Hi All, Just wanted to ask the class of 75, that remember's Kim Clark, to take the time to send her an e-mail. Her mom is battling cancer and lives 3000 miles away from Kim, and as any of you know it is hard to deal with your parent's being sick, let alone to be so far from them. Kim took her 3 year old daughter on a vacation last week, and on the way home was hit head on by another truck. For the grace of God, she and Cheyenne were not injured badly. They have lots of cuts and bruises, but are going to be ok. I am sure that would really brighten Kim's day to hear from some old friends, Her e-mail is listed on Cougartown, THE BEST WEBSITE THAT ANY HIGH SCHOOL COULD EVER HAVE!!
Thanks Jodi, I'm sure she'll get lots of email from her friends.
---

Name: Jill McFarlane () on Wednesday, August 27, 2003 at 12:47:38
E-Mail: jillmcfar@aol.com
City and State: Mission Viejo, CA
Class: 1977
Message: For some of us, school has already started, today was the first day of school for my boys and let me tell you, they were so excited. Tomorrow is Trevor's birthday, he will be 7. Guess who else will be celebrating his birthday? give you a hint, the initials are JB and is as adorable if not more adorable than my Trevor.
JB.....hmmmmmm, let's see....wait, I know, Janet Burkett???
---

Name: Jill McFarlane () on Wednesday, August 27, 2003 at 12:13:03
E-Mail: jillmcfar@aol.com
City and State: Mission Viejo, CA
Class: 1977
Message: One more day!!!!!!!!!!!!

---

Name: Wade Greasby () on Tuesday, August 26, 2003 at 22:04:14
E-Mail: grizbear73@juno.com
City and State: SurfCity,CA
Maiden: one of the few
Class: 73
Message: Enza, Enza, Enza, I was one of the many sophomores who have started for the Varsity Football Team. I was fortunate enough to have played with Scott Laidlaw that year. When the coaches moved Scott to Halfback, Mike Bell became quarterback and I took his spot as Safety on defense. We had an incredible team Mike Nielson, Larry Ferguson, Billy Booth, Walt Justice, it was a great opportunity to play with these guys. Also on the team were sophomores, split-end Nick Colet, Linebacker Chris Shaner, Guard Mark Mackinga, and I know I'm leaving a couple of guys out, and we all saw plenty of action that year. Our biggest victory was over West Torrance. Everyone gave 110% and Scott was dominating.
I hope your mom is feeling better and give her a hug from me. I'll say a prayer for you and your family this week. Cougs have a great week, school starts soon. Wade

---

Name: Janet Burkett () on Tuesday, August 26, 2003 at 12:48:32

E-Mail: jmburkett@sti.net
City and State: Ca
Maiden: Humphreys
Class: 62
Message: Oh no! Is your birthday coming up again?? Does that mean we have to have another party? Let's see that makes you..... (yeah, I know Linda and I are still older!) Good to see all the other oldies this past weekend, you all STILL look great!
JB2
Thank you dear, for the very nice party AND if we hadn't invited Cheryl Brooks Kari and Karen Rafalski Fraser, I would have been the youngest one there. I hope we remember to scratch them from the list next year.

Thanks very much to all who came to the party last Sunday. I LOVE YOU GUYS MAAANN!!!!
---

Name: Jan Blomsterberg () on Tuesday, August 26, 2003 at 12:01:07

E-Mail: hootie@socal.rr.com
City and State: Torrance, CA
Class: 63
Message: IN MEMORY OF ROBERT CRAIG BOELZNER Born on 08/26/46 Leuzinger High Class of 1964 PFC - Army - 25th Infantry, 20 year old Single Male from Hawthorne, California. - Casualty was on 11/28/66 in South Vietnam. YOU?RE GONE BUT NOT FORGOTTEN?
Many thanks to ALL veterans who have served. Semper Fi?Jan
Amen to that....
---

Name: Susan King () on Tuesday, August 26, 2003 at 09:20:33
E-Mail: sueking18@aol.com
City and State: Thousand Oaks, CA
Maiden: Bierman
Class: 1974
Message: Happy Birthday to my little sister Sharon Bierman Branigan, c/o 76. See I didn't tell your age but they can figure it out! And no, John, it's not your birthday today but it will be on Thursday. No fair not posting this!!! Love, Sue
Let's see....(2003 - 1976) + 18 = ...carry the 2..... ok....HAPPY 25TH BIRTHDAY, SHARON!!!
Thanks Sue....
---

Name: Bill Ryan () on Monday, August 25, 2003 at 23:24:53


E-Mail: boppinbill@commspeed.net
City and State: Prescott Valley, AZ
Message: Just informed about this site today. It will be great e-mailing all of you. This is really a great site and brings back so many memories!!
Hey Bill, Glad you found us. Free free to chime in anytime.
---

Name: Jim Fox () on Monday, August 25, 2003 at 22:59:43
E-Mail: puffup@pacbell.net
City and State: Hawthorne
Class: '66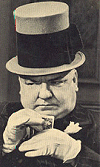 Message: Ahhhhhhh yeeeeees... Here's a bit more trivia about that great W.C. Fields outtake that Tim Helble cited. He was filming a movie titled "International House" at Paramount on March 10, 1933 when the 6.4 earthquake walloped Long Beach. It shouldn't come as a surprise that Bill Fields remained calm while everyone else lapsed into panic. He was probably so mellow on the "pineapple juice" he used to bring to the set in a thermos, not even a 6.4 shaker could rattle him. He was truly one of the all time greats.
My favorite WC movie: "It's a Gift"
---

Name: CHERYL aka"LUCY" () on Monday, August 25, 2003 at 20:10:49
E-Mail: chernico@cvc.net
City and State: Keno,Oregon(on the river)
Maiden: Christensen
Class: 62
Message: HAPPY BIRTHDAY John Boy. Love you. "Lucy"
Lucy??!! What does THAT mean?? Also, it's not my birthday., but thanks anyway.
---

Name: Keys () on Monday, August 25, 2003 at 11:22:56
E-Mail: shannon_keys@msn.com (not provided for Ron Davis's enefit)
City and State: Colorado Springs
Class: 81
Message: For those of you whom he?s touched, please lob a kind word and many prayers out to my brother Bret (76). He?s gravely ill in Lancaster Community Hospital. Please put him in the forefront of your thoughts at this time.

---

Name: JAMES CICALESE () on Friday, August 22, 2003 at 18:04:20
E-Mail: jimc074@aol.com
City and State: LAKEWOOD , CA
Class: 74

Message: It took me awhile to post my first message in feedback too. I take alot of enjoyment reading comments of people I know ( Sue k, Bud Rhodes ) and people ive not met ( I keep missing cruise nite ). The reason for my posting today was the comment about the tribute page. It should stand as a reminder that time is too short and you should let the people near and dear to you know how you feel. Its nice to see that here.

---

Name: Jill McFarlane () on Friday, August 22, 2003 at 15:26:22
E-Mail: jillmcfar@aol.com
City and State: Mission Viejo, CA
Class: 1977


Message: When I first heard of C-town a few years ago I checked it out, and for the longest time I was a voyeur, then I started posting. Four years later I have reconnected with some old friends (Bill and Carol) and within the last few weeks have made some new friends (Enza, Paco, Bob and Sharon) I did not know these people in school, our paths had never crossed, but we have one thing in common, we're Cougars. Besides listening to Mark and Brian, this site brings a smile to my face almost everyday. Thank you John for putting this together, and even though some of us drive you crazy with posts that have nothing to do with HHS (you know who you are) this is a great website. Thanks to all those that participate with the funny, touching, and memorable stories you share. Not exactly sure why I am writing this, maybe I am having a pre-senior moment. I would honestly chip in with HHS stories if I could only remember any of them. I am planning to wear my t-shirt this weekend, so be on the lookout! Have a great weekend everyone.
Hey Jill, Actually no one "drives me crazy". I still thoroughly enjoy Cougartown and you all very much. I too have found more old friends than I could have imagined and have met many many more wonderful new friends. Cougartown has been good for lots of Cougars from all years, whether they were looking for old friends or soulmates; finding teachers, having reunions, and lots and lots of get togethers. Let's just keep it going Cougs. Word of mouth and a few search engines is the only way people are going to find out that we're here, then they too can join in the search and reconnect. Thank you all for the past 6 or 7 years. It has been quite an experience for us all.
---

Name: Tim Helble () on Friday, August 22, 2003 at 14:39:11
E-Mail: TKHelble@netscape.net
City and State: Columbia, MD
Class: 73


Message: Robert Smith - I believe the devil's dips are a product of the Newport-Inglewood fault - the one responsible for the 1933 Long Beach earthquake. You see the land thrust up by the fault when you travel east on El Segundo just past the Western Ave. Golf Course and realize that you're driving up a slight hill. The fault zone isn't straight north-south, so it affects a bit of the northeast side of the golf course. On that side next to the parking lot, you could see how the railroad tracks had to cut through the sudden rise in elevation. On Century, you see the fault's effects when you start driving up a hill just east of the Hollywood Park Racetrack. I think the 1933 earthquake was one of the first large ones to be captured live on film - a scene of a W.C. Fields movie was being shot. When things started shaking in the studio and you could hear people panicing in the backgound, our hero W.C. was wandering around the set waving his hands, saying "remain calm, remain calm."

---

Name: Elizabeth Estrada () on Friday, August 22, 2003 at 14:31:56
E-Mail: Dzlizzy219@aol.com
City and State: R.B,CA
Class: 69

Message: I had a Cougar sighting this morning at Trader Joe's in Redondo Beach. I may not spell his name correctly but I did tell him about Cougartown and asked him to please stop by for a visit. Coach Simonek and his wife, Sherry, have just retired for good and are splitting their time between their house in Del Mar and their house in Phoenix. They both look great. They have grandkids here in the South Bay so they may be around for the next Cruise Night. That's all folks!

---

Name: Debra () on Friday, August 22, 2003 at 14:26:53
E-Mail: DebratMcG@aol.com
City and State: Lancaster, CA

Maiden: Lee
Class: 72
Message: Whoa, it's difficult looking at the Tribute page. Make sure you tell your loved ones how much you care, we just never know day by day. Hope all of you have a great weekend. Our Antelope Valley Fair is this weekend and I'll be seeing ZZ Top. Should be a fun crowd. Taking a couple of days off next week for Ventura Beach. God bless ya all ...

---

Name: Enza Nicocia () on Friday, August 22, 2003 at 00:18:48
E-Mail: antiquenza@aol.com
City and State: SooooHot, SoCal!!
Maiden: Dean? Are you still out there babe??
Class: 72


Message: Jill~So, THAT'S your secret to staying young and trim~you chase after your 3 young boys all day long~don'tcha?? I saw that special surf program for autistic children down in San Clemente?, on the news the other night. The little boy standing on the surfboard 'hanging ten', (with his instructor supporting him from behind), was beaming from ear to ear. My hat goes off to ya girl~you've done good! ;-)
Wade, Wade, Wade, it's been a long time. Where have you been? Nice post on the ole coach. How did you start varsity football in your sophmore year? Didn't you have to be a 'upper classmen' to qualify for varsity?
BTW, Mama Nicocia is doing great after a couple of days stay in the hospital earlier this month, she came out good as new (well, for little while at least). She has just returned from a couple of days stay at the Ritz Carlton in Laguna Niguel, with 3 of my sisters who treated her like a queen. She was SO exhausted when she got home, she had to take a 4 hour nap! ;-)

---

Name: Lisa Marazzi Jones () on Thursday, August 21, 2003 at 22:33:54
E-Mail: hairupdolisa@aol.com
City and State: El Smellgundo

Maiden: Marrazzi
Class: 75
Message: A!!l!!!!o!!!h!!!!!!!a!!!!!!!!!!!!!!really nice to see Keith on his turf. Dale he is as good as you said. having a graet time!!!! When keith and I get married I will be a grandma.(Just kidding) Nick is looking to surf.As he surf's on the El Segundo surf team.
I saw Dale last night and he's NOT as good as both of you said he was.
Happy life, Lisa and Keith.....
---

Name: Keith D. Jones () on Thursday, August 21, 2003 at 22:22:21
E-Mail: cmi50@yahoo.com


City and State: Honolulu, HI
Class: 76
Message: Aloha, you won't believe who I slept with last night. The number one wanted girl at HHS Lisa Marazzi. She is as good as you said Dale. Anyway we are getting married in about two weeks after her son (Nick) goes back to LA. Isn't Cougartown the best. Bringing old flames back together. Thanks John and wish us all the best. Aloha
Congratulations Keith and Lisa and keep us posted as to the date and all. It IS a small.....well you know.
---

Name: susie () on Thursday, August 21, 2003 at 19:32:39
E-Mail: Mustangsusie21@msn.com
City and State: 87111
Maiden: klingenhagen
Class: '71
Message: ...when I think about growing up in Hawthorne, one family always comes to mind! The things I learned as a Brownie and Girlscout, camping trips to their place at the desert...well one family says it all....the Chaunceys!

---

Name: Carolyn () on Thursday, August 21, 2003 at 16:59:17
E-Mail: cladd@med.umich.edu
City and State: Ann Arbor, MI
Maiden: Gamradt
Class: 1962

Message: Hi, Cougs - I'll tell you what you do with meat and other perishables when your power has been out for 24+ - you toss it, and hope that garbage pick-up day isn't too far off. Since there was no bad news to report about Detroit during the blackout, it wasn't much reported that Detroit and its surrounding suburbs lost power as well. We were without power at home approx. 24 hours - not long compared to some past experiences (in 1978 we were without power for 7 days). The weird thing is the traffic lights not working and trying to get home along with 100,000 other people. Everyone in the Ann Arbor and Detroit area behaved admirably and treated each intersection as a 4-way stop. It took me 2 hours to get home in what is usually a 20 min. drive. I work at the University of Michigan Hospitals and Health Centers and the real heroes here are all the physicians, nurses and support people who stayed up 36 hours straight coordinating the needs of patients with the limited resources we had available. That meant evaluating head injuries without a CT scan, canceling over 150 elective operations while checking with each surgeon to cull out the urgent cases which absolutely needed to be done, ensuring neonates didn't overheat in the NICU, that 70 chronic home ventilator patients had a place to go when batteries went out, and that dialysis was able to proceed in the absence of water pressure, to name a few. The hospital was way over capacity, since we couldn't discharge patients under the circumstances, but hundreds of patients came to the ER nonetheless. Hundreds of employees here went the extra distance to provide safe patient care under unprecedented circumstances and not one complained. I know this is true of employees at every other hospital that experienced the Blackout of 2003. They're the superstars in my book. Congratulations health care givers you did a great job! Have a great weekend Cougs!! Carolyn

---

Name: Jill McFarlane () on Thursday, August 21, 2003 at 11:29:07
E-Mail: jillmcfar@aol.com
City and State: Mission Viejo, CA
Class: 1977
Message: I know this is not HHS related, however I must share this with everyone. Yesterday my son Erik went surfing for the first time, he is 8 years old and autistic. The organization that does this is Surfers for Healing. It was so cool to see my son hang ten with a smile on his face. I've been getting a lot of thanks for my mention about Mr. Macha in the OC Register. I did not know he was featured on a History Channel segment until Jim Macko told me. Hope everyone has a great weekend.

---

Name: Wade Greasby () on Thursday, August 21, 2003 at 09:41:21
E-Mail: grizbear73@juno.com
City and State: Huntington Beach, Ca
Class: 73


Message: Hey Coach, I remember the rides home from Jan and the conversations about football, baseball, and life in general from you. You had a unique way of putting life in perspective and the values of being a Cougar. One of the many coach to athlete chats we had was my sophomore year, '70, when I was preparing for my first start on varsity, was to be in the correct position to hit the ball carrier and knock him back to hill. The hill was Rolling Hills. Then you told me to get a haircut!!! Great times coach, hope all is well. Thanks, Wade

---

Name: Xochitl () on Wednesday, August 20, 2003 at 23:28:03
E-Mail: xoch23@aol.com
City and State: Hawthorne, CA
Maiden: Franco
Class: 1994
Message: Just want to say Hello to all HHS Cougars from Class of 94".
Hey right back at the Class of 94
---

Name: Robert Smith () on Wednesday, August 20, 2003 at 23:01:50
E-Mail: rfsmith@lasd.org
City and State: Los Angeles, CA
Message: What about the "Devil's Dips" which were ironed out by the 105 Freeway and the athletic field of Southwest College at Western and Imperial? Generations of kids and adults rode them on bicycles and dirt bikes. Were they caused by the same geological phenomenon as the "Dips" in Watts? What was that phenomenon?
Devils Dip.... a fun place for 4 wheelers too.
---

Name: Penny Prouty () on Wednesday, August 20, 2003 at 14:51:30
E-Mail: penny_prouty@usw.salvationarmy.org
City and State: Torrance, CA
Maiden: Prouty
Class: 1962
Message: Hi John, Sorry it's taken me so long.............but your check is in the mail! Thanks for all your hard work and for adding so much goodness to our lives! God Bless You, John!
Penny
Well thank you, Penny. It is appreciated.....and thanks to all of you who support Cougartown.
---

Name: Bud Rhoades () on Wednesday, August 20, 2003 at 10:15:54
E-Mail: bud.rhoades@fullmerinc.com
City and State: Seal Beach,Ca
Class: 74
Message: Jill,I dont know why you cant get ahold of me. I checked the alumni list and my e-mail is current. That said, I will be at Verizon for the Neil concert. I will be with Alan Forbes and his wife and maybe Robb Russell as well. Lets get together before and prepare for Neil. BTW Alan and I saw this tour on its earlier stop last July at the Greek. Your in for a real treat.

---

Name: Surfbabe () on Wednesday, August 20, 2003 at 09:54:06
E-Mail: surfbabe6@msn.com
City and State: surfcity,oregon
Class: 67
Message: But John I have I love HHS tattooed on my (well that's private)..I believe i'm going to have a sighting this week..I'm going to see Gomez..I'll take some pic's and send them to paco..btw i think the new locker room looks like a prison..just like the old mall is there something going on at HHS we don't know about? Face lift is good but this one, personally is ugly..i'll be down in Sept to check it out personally..easy on those tattoo freaks, John, Love Ya Kell
I had a sighting the other day. I wore my Ctown Tshirt and ran smack dab into Kathy Brooks and Harry Plotkin at Costco. Wear your Tshirt....it works.
---

Name: Shambaugh () on Tuesday, August 19, 2003 at 18:10:56
E-Mail: shambaughfam@dslextreme.com
City and State: Manhattan Beach, CA
Class: 71
Message: Just read Carl Harrison's feedback about his sister Karen ('71) getting married to Eric Koch ('71) on August 9th. I think that's fantastic. I wish these two all the happiness in the world. Eric, you are getting a super lady (okay, I know you already know this)and I think it is great that the two of you got reconnected at the Multi Class Reunion held in 2001. A kind of poetic justice for all of Karen's hard work on that reunion committee :))). Call it fate or destiny but some things are meant to be. Have a happy life together and enjoy! Gary Shambaugh

---

Name: Marilyn Ross () on Tuesday, August 19, 2003 at 17:17:06
E-Mail: mlr922@hotmail.com
City and State: Garden Grove, CA
Maiden: Wisham
Class: 56
Message: School's are usually owned by the school districts, but when construction is done they must get approval from the State using state/federal guidelines. They only need approval if work exceeds $60,000.00. The city doesn't get involved. State Inspectors are used when over $60,000.00 but the district may have more power and find ways to circumvent the inspectors. School construction is a sore spot with me too.

---
If you have comments or suggestions, please email me at john14@Cougartown.com