Hawthorne Time and
Temperature




Home | 60's Slang | Alumni List | Car Talk | Cougar News | Feedback | Hangouts | Memories
Recollections | Reunions | Street Scene | Teachers | Tributes | Vietnam | What's New | Keyword Search

Got me runnin'
Got me hidin'
Got me run, hide, hide, run
Any way you wanna let it roll
Yeah, Yeah, Yeah
Jimmy Reed

<!-+++++++++++++++++++++++++++++++++++++++++++++++++++++++++++++++++++++++++++++++++++++++++++ +++++++++++++++++++++++++++++++++++++++++++++++++++++++++++++++++++++++++++++++++++++++++++++->

---

---
<!-+++++++++++++++++++++++++++++++++++++++++++++++++++++++++++++++++++++++++++++++++++++++++++ +++++++++++++++++++++++++++++++++++++++++++++++++++++++++++++++++++++++++++++++++++++++++++++->
Name: Jean MacErnie () on Saturday, May 7, 2005 at 22:31:10


City and State: Albq NM
Maiden: Caldwell
Class: 1968
Message: Thought I would drop in for a while and share some memories....While looking through the Viet Nam Tributes I noticed one listing for Dennis Withrow. That sure did bring back some memories.....The Withrows lived right across the street from us (we were at 4843 122nd st and the Withrows st 4844) They also lived next door to the Maxsons at 4840. I remember seeing Dennis and Jerry a lot....just coming and going....they were at least 8 years older than me. I remember going to Jerry and Caroles wedding and reception though with my mom and my sister, Roberta. Carole lived about 3 houses down. Their mother, Vi Withrow used to baby sit my sister and I after school....My mom was a working mom. Vi used to grow kumquats and would give Roberta and I bags of them. One other fond memory of Vi Withrow.....When I finally learned to tell time....She was the first person to know....I couldn't wait to tell her.....Their dad Bob....I remember he had an organ in the front room that we could hear him play from time to time. Seeing the picture of Dennis sure was a surprise.....
It saddens me that this happened to him....and my prayers go to his family...though I know his parents passed on many years ago....I am glad his daughter has many great memories of her dad and gramma as well.....

---

Name: Britt Stonebraker () on Saturday, May 7, 2005 at 18:41:27
Email: thatbritts(at)yahooDotCom
City and State: San Marcos Ca
Class: 1978
Message: ARRGGHh! John you beat me to it Again!

---

Name: Britt Stonebraker () on Saturday, May 7, 2005 at 18:38:12
Email: thatbritts(at)yahooDotCom
City and State: San Marcos Ca
Class: 1978
Message: Leaking leana was the ship, Glad to see some rememberances of my grandaddys barber shop

---

Name: Steve Fraser () on Saturday, May 7, 2005 at 12:17:46


Email: sfraser53@lworld.net
City and State: Laguna Woods, CA
Class: 1966
Message: I watched a show on the Travel Channel recently on America's greatest hot dogs. Of all the dogs profiled nationwide, #1 was Pink's. The seasick sea serpent was "Cecil". John, is Billy Barty considered a "full" sighting?

---

Name: Armand Vaquer () on Saturday, May 7, 2005 at 11:32:09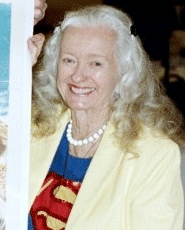 Email: AMVaquer@aol.com
City and State: Tarzana, CA
Class: 1972
Message: Has anyone come across a celebrity at the beach? This topic occurred to me while reading a biography of Noel Neill, the Lois Lane of the Kirk Alyn Superman serials and of the television show with George Reeves for the 1953 through 1957 episodes. Noel lives in Santa Monica and is very active at 84. She usually could be found at the beach during her younger years. Anyone run into Noel or any other celeb at the beach? Attached is a recent photo of Noel.
Noel Neill was the most recognizable Lois, in my opinion. Phyllis Coates also played Lois in the TV version of Superman.
I saw Billy Barty at the beach....
---

Name: Terry () on Saturday, May 7, 2005 at 05:01:56
Email: Aallenterry1@aol.com
City and State: Salem Or
Maiden: Smith
Class: 1974
Message: I wan't to wish Bart Graves (my cousin inlaw) A Happy Happy Birthday!
Happy Bday Bart....
---

Name: NELSON W. DUNN () on Saturday, May 7, 2005 at 01:57:07
Email: ndunn@sirinet.net
City and State: Fletcher, OK
Maiden: Neverwasamaiden
Message: Just wanted to find out the name of the ship on Beany and Cecil the seasick sea serpent. Kinda figured out that you guys are from Hawthorne and Santa Monica High beat Leuzinger in the CIF playoffs 1959? Old Leatherbritches was not as bad as the one grad said. I also saw him at KTLA and used to talk with him at the Culver City race track where I used to sneak in without paying circa 1951 before he went to work slapping the hoods of Chevys on the mad stompers C/W show. Also could see him at wrestling and Roller Derby. Only thing I know about a Couger is it was the nickname on the greatest movie ever made. Was Iron Eyes Cody Nevada Smith? How did I get to this site tracking Beany and Cecil? Hawthorne wasn't bad, My favorite aunt used to live there and I would visit her every week with a bottle of Jack and then go bowling at Hawthorne Bowl. If any Teahans respond, tell them cousin Nelson is alive and well in redneck land. Been graduated from SAMOHI so long, I can sincerely wish you luck and skill in the playoffs this year. THE BIG FISH
Spoken like a true SAMOHIAN I guess. The boat in Beany and Cecil was the "Leakin' Lena".
---

Name: Christina Melton () on Saturday, May 7, 2005 at 01:17:53

Email: Psalm121cjm@wmconnect.com
City and State: Hollywood, CA
Maiden: Melton
Class: 1973
Message: To Suzie in San Pedro (05/05) -- THE PINK'S THING? Pink's is a tradition -- located in Hollywood at the corner of Melrose and LaBrea. It has been on the news, Eye on LA, Huell Howser, and appeared in many movies and shows. They have been selling hot dogs for the past 65 years in the same location. Paul Pink started out with a little hot dog stand and a few years later constructed the current building. No matter what time of the day you go by (open from 0930-0200 Sun-Thurs and 0930-0300 Fri/Sat)there is a line. Quite often the line will be up to 1 1/2 - 2 hour wait! But people don't seem to mind. They chat with others in line and have a good time. It is worth a drive to Hollywood for a tradition that can't be beat. On their 60th anniversary, the line during that week exceeded 4 hours!!!! (trust me, I was there!). If you need directions e-mail me.
Re: Stoney and Ronnie -- I remember walking down the street, hand in hand with my dad, to get his hair cut. I used to sit and wait for him and would always get a piece of Bazooka bubble gum. It was a special time spent with my Dad.
Thanks Christina....
---

Name: Dennis Campbell () on Friday, May 6, 2005 at 23:12:59

Email: Denniscampbell2000@pacbell.net
City and State: MV CA
Class: 1961
Message: Hey Robin, John
The shoe shop was called OK Shoe Repair across the street from the old library on 126th St. years later it relocated next door to Curries Cream Store west side of the boulevard at 129th. The owner was Mr. Matthews, Grandfather of Yvonne class 61? and Kermit Matthews class of 59? Boy I used to watch that old puppet cobbler by the hour he never did hit his fingers ?Ouch?
Off to Hawaii in the morning to see my brother Jeff & my cousin Mark Aloha everyone?
John I?ll be in Kona?so I?ll keep a good eye out for Keith Jones and if I happen to see him I?ll e-mail and up-to date picture to you so you can post it on Cougartown? See Ya D:)
Hey Dennis, Sounds great. I'll be waiting for the picture. You and Eileen have a fun time and we'll talk when you get back.
---

Name: Alan Nelson () on Friday, May 6, 2005 at 22:05:48


Email: See Alumni List
City and State: Parker, Az
Class: 1973
Message: A Best Wishes and Happy Sunday to all you Mothers out there! Where would we all be without you?
Happy Mothers Day to all you Mothersin Cougartown.
---

Name: Paco () on Friday, May 6, 2005 at 17:46:10


Email: doo4usc@cox.net
City and State: LF
Class: 1961
Message: Well, I'm off (3am), I'll be wearing my Cougartown T-shirt and try to get a sighting..Be home on the 21st. Be carefull all!
Hey Paco, Have a fun time....
---

Name: Bob Jensen () on Friday, May 6, 2005 at 15:59:37


City and State: Los Angeles
Class: 1971
Message: Remember the Air Raid Siren once a month. Seems to me that the test was usually on the first Friday of the month around 12 noon. I believe they stopped that process sometime in the late 70?s. Did you know the engine used in the Cold War model Air Raid Siren is virtually the same 331 Hemi FirePower engine used in 1951, 1952 and 1953 Chrysler cars like the Saratoga, New Yorker and Imperial. I got to see the one near the airport several years ago. I bet those engines didn?t have much time clocked to them.
Hey Bob, they tested the sirens the last Friday of the month at 10am....
---

Name: Ed Kennedy () on Friday, May 6, 2005 at 13:16:39
Email: ankenned@aol.com
City and State: Jamaica NY
Message: Hi folks - I am part of a group attempting to nominate Kye Courtney to the Manhattan College Hall of Fame. If anyone knows how I may contact his wife, Cheryl Countney, please send info via my email or give my email address to her ASAP. Thanks so very much. Ed Kennedy Manhattan College '61

---

Name: Robin () on Friday, May 6, 2005 at 12:58:15

Email: RHood10542at aoldotcom
City and State: Monrovia
Class: 1960
Message: Linda, I remember Ronnie and Stoneys shop well. Brian Wilson and I were there every other week in the 59-60-61 era.($1.75) Ronnie cut my hair and used the old straight razor to trim with great skill. So I talked him into getting me one with a pearl handle. He warned me how sharp it was, but hey I had everything covered then. A week later and a box of styptic pencils, I almost completed my own extreme makeover and gave it up. Great memories.
JB..What was the name of the shoe repair place where the little puppet cobler forever pounded the same nail in a cats paw heel. He was there for years.??
Hey Robin, There were a couple of those animatronic cobblers around town. The one I remember was across the street from the old library on 126th St. That thing fascinated the heck outta me when I was a kid.
---

Name: Tom Shelley () on Friday, May 6, 2005 at 11:13:42


Email: tomshelley@earthlink.net
City and State: Torrance, CA
Class: 1962
Message: John, Tucker the shine guy was set up outside of Meek's shoe repair. And I believe his shop was part of the string of shops that started with Mastin's Drug at Broadway going south. If I'm not mistaken, Meek's was at the end of that string at the alley. Tom
YES, You are CORRECT sir....Next door was a Tux Shoppe as I recall.
---

Name: Suzie (Suzanne) () on Friday, May 6, 2005 at 01:10:58
Email: smugford@comcast.net
City and State: San Pedro, Ca
Maiden: Parker
Class: 1966
Message: Happy Birthday to Chuck (Charlie Tuna) Armstrong, on May 26!!!
Also to Diana Parker Campbell on May 14, And Dale Mugford on May 20!!!
Happy Bday to all...
---

Name: Chuck Armstrong () on Thursday, May 5, 2005 at 21:35:42
City and State: Orcutt, CA
Class: 1967
Message: Rick and Vicky, of course, my apologies to them. Didn't Rick work in the shop at one time? I can't believe you have a skull ring. Nancy was crazy to give it back; it's got to be worth at least a buck now. : ) Where did you get it? I gave my first one to one of the Nelson twins, I think it was Lou or maybe it was Sue. My third grade teacher, Mrs. Rosenow (sp?) caught me drooling over the ring and drug me out of the class by my ear and sent me to Mr. Wandell's office for a little meeting with the Board of Education.
Yes, Rick and Vicky moved to Texas about 6 months ago. The ring was purchased in a little shop on 147th just west of the boulevard in Lawndale that sold lots of stuff including switch blades, if you can believe that, for the sum of 65 cents.
---

Name: Steve Fraser () on Thursday, May 5, 2005 at 21:19:55


Email: sfraser53@lworld.net
City and State: Laguna Woods, CA
Class: 1966
Message: More barbershop - My early cuts came at the hands of Art Muir who was located upstairs above the Gas Co. payment center on the Blvd. just north of where Taco Tio would later stand. Further north near Broadway was Lanphere's shop.
Lanphere's shop..... wasn't that where Tucker the "shoe shine guy" was located?
---

Name: linda () on Thursday, May 5, 2005 at 21:12:39
Email: eteam@sbcglobal.net
City and State: saugus, ca
Maiden: stonebraker
Class: 1989
Message: Ok, I can't believe nobody has mentioned Ronnie and Stoney. They were barbers on Inglewood Ave. approx. 132nd st. Now there was the mother load of Bazooka Bubble Gum. And in the back was the beauty shop and the women were always beautiful after a visit with Pat or Mary. Yes I am prejudice. Stoney and Mary were my grandparents and Pat and Ronnie were my aunt and uncle. Does anyone remember their first haircut there?

---

Name: STEPHANIE ALHANATI () on Thursday, May 5, 2005 at 18:43:51


Email: SALHANATI@AOL.COM
City and State: CLEVELAND NATIONAL FOREST, CA.
Maiden: ROGERS
Class: 1970
Message: How sad. My class ring was stolen from my apartment a couple of years after graduation and I have always wished to get it back somehow. I got excited for a second there when I read that one from 1970 had been found, but, alas, mine was a girl's ring. Oh well, I can keep hoping can't I? Stranger things have happened...........

---

Name: Chuck Armstrong () on Thursday, May 5, 2005 at 18:40:29

Email: Chuck@ArmstrongConsultingGroup.com
City and State: Orcutt, CA
Class: 1967
Message: John, is Jim Essner the second half of Jim and Vicky (HHS67)? His Dad cut my hair for years. High and tight (was any other way?) with a flat top. I used to buy skull rings at the hobby store across the street from Jerry's. They had ruby colored glass eyes. At Washington Elementary we gave them to our "girl friends" as "going steady rings." The girls would rap yarn around the ring to make them fit, or put them on chains and wear them around their necks.
Hey Chuck, I think Vicky is Jim's sister, married to Rick Zapf HHS67. Above is the ring I gave my girlfriend in the 6th grade. I don't know why she gave it back about 2 days later.

NANCY, I WAS CRUSHED!!! I still have it if you change your mind.
---

Name: Neil Andersen () on Thursday, May 5, 2005 at 17:58:10


Email: sumerset@aol.com
City and State: Dallas, OR
Class: 1962
Message: I think we may be forgetting the real barbers in our lives, our Dads. Mine had a pair of clippers that had been recycled from a Montana sheep shearing camp in the 1920's. It was either cut or pull, whatever got the most hair out the quickest. When it was a fad to have the buzz cut every father became an instant barber, how could they possible screw it up, well, they did. Bloody scalp, just short of an Indian's insult of whitemen and women. Fuzzy on one side and bushy on the other, an oblong peach. Growing up and going to a real barber finally reached its peak when you actually got the warm soap behind your ears and the barber trimmed you with the razor.
That's the day I knew I'd become a MAN. When I heard the sound of that lather machine. My grandma had a pair of those manual clippers that you squeeze and let go of. Enough said on the subject of pulling hair.
---

Name: Harry Plotkin () on Thursday, May 5, 2005 at 17:12:03


Email: hcharry@pacbell.net
City and State: Harbor City, CA
Maiden: Old Codger
Message: Cougars - Happy Cinco de Mayo. Wasn't that the French cry about the Mexican battleship de Mayo...."Sink the de Mayo" OK, so I'm stretching a bit!!! My apologies to the Pinks faithful for my absence Saturday night. Paula Baily was in my class and I visited her dad's barber shop a few times after school. At least until he said, "NO MORE FREE HAIRCUTS!" (lol)
Love to all,
HCH
Hey Mr. P, you seem to be feeling much better.....You can always tell when Harry is feeling good.....the jokes get cornier.

I always thought "Cinco de Mayo" was a bumper sticker on the back of a pro-salsa lovers car during the Great Mexican Condiment War of 1939.
---

Name: Suzanne(Suzie) () on Thursday, May 5, 2005 at 05:15:05
Email: smugford@comcast.net
City and State: San Pedro, Ca
Maiden: Parker
Class: 1966
Message: What is this "pinks" thing I've been seeing??? Suzie (Parker) Mugford
Someone wanna take this one?
---

Name: Ricki Farrell () on Thursday, May 5, 2005 at 01:38:37


Email: rfarrell@busd.k12.ca.us
City and State: Fullerton, CA
Maiden: Valencia
Class: 1961
Message: Hey all! I can't believe that this year has flown by so fast. I guess that I've just suggested that I'm old. I haven't written for a while, but I do read this wonderful site almost everynight after saying my prayers. So many have lost loved ones...it's hard not to respond, but my heart is with you, and my prayers too. I wish that I could get out on your Cougar Runs but we've finally bought a beautiful home in Tucson (thanks Paco for your advice} and God willing we'll be moving in July. We are so busy packing here and at school. Retiring is hard too, lots to do. If anyone knows of a competent moving company, please email me some suggestions.
About Hawthorne, I worked Eucalyptus park for 3 or 4 years. Coach Ricki, that was me. I remember the old playground there too. No place can you locate a merry-go-round like the one we had.
We had an ice-sitting competition one hot summer day. I remember a lot of kids tried it, but the winner was my sister V5. She was about 10 years old and when she finally arose her butt was so cold it turned black. I was terrified that she would have gangrene. Try and explain that to a couple of strict parents. Joe was my dads and brothers barber. He practiced on Imperial near Hawthorne Blvd. He had the best comic books in town. We weren't allowed to have them at home so we loved them.
Did you know that Clayton William's college room mate was Jerry Buss? Did you know that CW's God-daughter was Jodie Foster's sister? Brandy Foster, Jodie's mom was a fencer, as of couse, was Clayton.
Just some trivia from Hawthorne. Loved that town. Love all you kids!
Hi Ricki, Good to hear from you. I remember Joe the Barber. He was a very very good pool player too. Have fun in Tucson......
---

Name: Tom Shelley () on Thursday, May 5, 2005 at 01:04:06


Email: tomshelley@earthlink.net
City and State: Torrance, CA
Class: 1962
Message: Enza, I had forgotten about Danny's Barber shop on the circle. I used to go there for my "cuts". It was always a bit like "Uncle Danny" cutting your hair because he and his family lived right behind the shop. So while he was cutting your hair, he would be 'shoeing' his kids out of the shop or telling his wife what he would like for dinner or whatever, and all in Italian, of course, which I didn't understand. Lots of fun and good memories. Thanks for the reminder.

---

Name: Jim Sloey () on Wednesday, May 4, 2005 at 23:37:32

Email: hartje@msn.com
City and State: SOLVANG, CA
Class: 1966
Message: A happy Cinco de Mayo to my little brudder Billy, and a happy birthday too. You're the greatest kid. Tom Osborne said barring injury he was the best linebacker who ever played at Nebraska. Other than that Tom's views were well respected.
Happy Bday Bill.....
---

Name: Dan Johnson () on Wednesday, May 4, 2005 at 23:37:06
Email: wch1ispinkATaolDOTcom
City and State: Sherman Oaks
Class: 1977
Message: Steve, I only WISH! I saw Dick and his son at the last NAMM convention in January -- apple ain't fallin far from the tree. Oh and Alan Parsons, engineer on the Dark Side album and tour, is coming to our show on Saturday to mix our performance of The Dark Side of the Moon. Loved the Pink's run -- my little Peanut was a handful but a trooper despite the adversity!

---

Name: Steve Fraser () on Wednesday, May 4, 2005 at 19:00:02


Email: sfraser53@lworld.net
City and State: Laguna Woods, CA
Class: 1966
Message: Happy Birthday to many a Cougs favorite surf guitarist. Dick Dale is 68 today. Does Dan Johnson have a tribute band that plays Dick's tunes?

---

Name: Roberta Moore () on Wednesday, May 4, 2005 at 17:44:23


Email: moore4nature@surfbest.net
City and State: Baker, Nevada
Maiden: Caldwell
Class: 1967
Message: Just wanted to send a heartfelt thank you to Debbie Miles and Karen Kuehl for their generous support for my 3-Day Breast Cancer Walk in October. I really appreciate your thoughtfulness.
And John, I received the tee shirts - THANK YOU! I will wear my tee shirts with Cougar pride and spirit!
Roberta
Thanks Roberta, Wear them proudly....
---

Name: KIRK C. GREASBY () on Wednesday, May 4, 2005 at 16:37:11


Email: kirk@epsowildlandfire.com
City and State: COLORADO SPRINGS CO.
Maiden: Cougar in the Rockies
Class: 1976
Message: Remember a barber shop on El segundo Blv. between Washington and Jefferson call Jerry's Barber shop. Now that was the place to get a hair cut/ buzzcut. A lot of firefighters and police officers use to go there along with their kids. And bubble gum was given out if you didn't squirm. Wade and I got our first hair cuts there. I'm pretty sure it was Wades last hair cut too. As for "save the eucalyptus turtle" you guys may want to call the city Parks and Rec to find out what happened to it. -PINKS- an hour and a half for a hot dog? Thats crazy! but it sounds like it was time well spent.Take care all.
Kirk
Hey Kirk, Jim Essner, owner of Jerry's Barber Shop will be honored that you spoke so highly of the place. He's still at the same location. His Dad was Jerry. I'll tell him you said hey, as I'm going tomorrow.
---

Name: sam () on Wednesday, May 4, 2005 at 16:31:07
Email: gloriandsam
City and State: pacifica
Message: looking for Dona and/or Ryan L Biermann who lived in Pacifica, Calif. at the Ridge Apts.
Pls contact us. You have a deposit check refund do you. Email: gloriandsam@yahoo.com or (650) 922-5312.

---

Name: Kim Courville () on Wednesday, May 4, 2005 at 14:14:24
Email: kim.courville@fairchildsemi.com
City and State: Flower Mound, TX
Maiden: Clark
Class: 1978
Message: Although I moved away before going to high school in Hawthorne, I love reading this website! Keep up the great work! Lots of good memories from Hawthorne. I love reading about Eucalyptus. My Mom was a lunch monitor there with Betty Cobb. Our house on Ramona seems so little when I go back to look at it now. It is amazing how things change so much. I barely recognized Eucalyptus Park when we drove by it!
Hi Kim, and welcome. Yes, things are continually changing in our Hawthorne. Eucalyptus park is undergoing a complete transformation. By next year we won't recognize it with the new skate park going in.
---