Hawthorne Time and
Temperature




Home | 60's Slang | Alumni List | Car Talk | Cougar News | Feedback | Hangouts | Memories
Recollections | Reunions | Street Scene | Teachers | Tributes | Vietnam | What's New | Keyword Search

Put on your high-heel sneakers,
Wear your wig hat on your head> Tommy Tucker

<!-+++++++++++++++++++++++++++++++++++++++++++++++++++++++++++++++++++++++++++++++++++++++++++ +++++++++++++++++++++++++++++++++++++++++++++++++++++++++++++++++++++++++++++++++++++++++++++->

---

---
<!-+++++++++++++++++++++++++++++++++++++++++++++++++++++++++++++++++++++++++++++++++++++++++++ +++++++++++++++++++++++++++++++++++++++++++++++++++++++++++++++++++++++++++++++++++++++++++++->
Name: Jeanne () on Thursday, January 20, 2005 at 16:11:16

Email: kellym1105@sbcglobal.net
City and State: Carlsbad, CA
Maiden: Burk
Class: 1969
Message: I couldn't resist adding my 2 cents worth on bad kids behavior. Because I was raised by my Grandmother, witch Hazel,I got lots of old-fashion ass whoopins. I recall going to the carnival at Sepulvada Elementary and she would always remind me to bring home one of those kids paper umbrellas so she could keep the stick..... for my ass. The real terror would come if I was at Joanne DeBrys house playing after 5PM and I could hear her calling JJJJeeeeaaaannnneeee!!!!, with the stick in hand, I got wopped with every step I took. I saw that Nanny 911 and thought, Lord I wouldn't be alive today, if I would have even thought of acting such a way. I never hit my kids but I didn't really need too. Just a look would get them in line. Both are way grown and great parents. Whew!!

---

Name: Bob Veach () on Thursday, January 20, 2005 at 14:32:53


Email: grv5891@aol.com
City and State: Long Beach, CA
Maiden: Igottagetalife
Class: 1972
Message: I have a cougar siting, but it is an unfortunate one. While reading our local paper's classifieds (see "maiden name" above), I saw an obituary for Loretta "Lori" Darlene Morris. It read that she grew up in Hawthorne and graduated HHS in '69. It did not list her maiden name. She passed away on Jan. 16th from leukemia caused by previous breast cancer chemotherapy.
To those that knew her (I did not), services will be Saturday, Jan. 22nd at 10am at Scherer Park here in Long Beach. She left behind her husband, a daughter, and a son. My prayers and condolences go out to her family and any Cougar who may have known her.
Thanks Bob.....
---

Name: Tom () on Thursday, January 20, 2005 at 13:49:13


Email: tomshelley@earthlink.net
City and State: Torrance, CA
Class: 1962
Message: Hey John, thanks for the "welcome back". I called you last week and left a message and you didn't get back to me. So,I ordered 2 full racks and ate them all myself. Too bad for you! Call me, "we'll do BBQ". I bought my first guitar on lay-away. I don't remember the name of the music store on H. blvd. but I think I paid about $70 for it, $10 a week 'til it was paid off. You're right, I was very proud of that guitar. And the fact that I had paid for it myself. (Of course I was 42 at the time) No...just kidding! Tom
OK then.....
---

Name: elizabeth () on Thursday, January 20, 2005 at 13:17:00

Email: not
City and State: redondo beach
Class: 1969
Message: Dave , Mom is great! Juneita still has her bright blue eyes and still works in Hawthorne at the old Yukon school cafeteria. She'll be 85 in June. Kathleen...I love you Honey! I'm not getting email from anyone right now and haven't even been able to get online for two days. Call me? 310 ***-****...I don't worry about crank calls from John. If he wanted to give me a hard time he could do a drive-by. LOL I can't wait for Cruise Night...sounds like a great turn out. Betty Boop Rodriquez, you can spend the night at my house instead of driving back in the dark. Who else? Bobby and Bill Jensen? You guys coming?
I took the phone number out because it's just not a good idea. I will email it to you, Kathleen.
---

Name: Kelley () on Thursday, January 20, 2005 at 12:59:59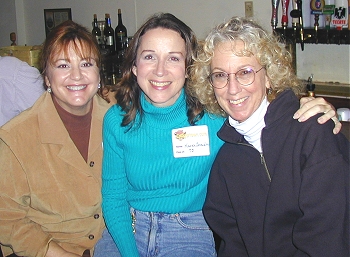 Email: surfbabe@charter.net
City and State: Englewood,OR
Maiden: Curri
Class: 1967
Message: I vote Petey Gomez Smith rowdy queen of the Oregon Clan!! Wish I could make just one cruise night I did make a football game..Cheerleader until Dan Dye told me I was doing the wrong cheer for the play..I had a blast..But that was gosh 5 or so years ago..
Maybe the spring cruise night when I get back from Cabo with Paco and crew!
Hey Kellie, This IS the Spring (Winter) Cruise Night. The next one will be in August/September. See you then, maybe....
---

Name: JOHN CROTTY () on Thursday, January 20, 2005 at 09:23:30
Email: 21077@LAPD.LACITY.ORG
City and State: HERMOSA BEACH
Class: 1969


Message: Behavior problems? Brats? Not in the Crotty house. My father never hit any of us. Just like David Kelly stated, he gave us a look that would freeze ice. That look said everything. You wanted to run and hide. Occasionally, the look would precede the "lecture." I was probably on the receiving end of those speeches more than any of my siblings and believe me, sometimes I felt like, "just hit me Dad and get it over with!!!" My Mom on the other hand, had no problem using a belt, but her favorite instrument of torture was a wooden coat hanger. She tried a yardstick, but they would often break, and then the fury would fly!!!! Am I twisted and perverse now because of all that? Yeah, right!
And speaking of respect. I never even knew the first names of our neighbor's parents. It was always Mr. and Mrs. Here's a little example. I must preface this with some Crotty family history. Every first born son is named John. There are no juniors, as each man has a different middle name. My father is John Walter, I'm John Thomas, and my nephew is John Ryan. To avoid confusion, my parents called me Jackie. I didn't even know my first name was John until I was in the second grade. How did I find out? My Mom was cooking one day and believe it or not, needed a cup of sugar. She sent me over to Mrs. Sturges' house to borrow a cup. When I got home she asked me, "Did you thank Jackie for the sugar?" I said, "Who's Jackie? I'm Jackie." She replied, "Jackie is Mrs. Sturges' first name. It's short for Jaqueline." I screamed in horror and shouted, "You named me after a girl????!!!!!" It was then I learned my true first name and I've been "John" ever since. Just proves the point that in those times, none of us kids ever called an adult by their first name. Those elders who were very close to our family where always called "Uncle Earl or Aunt Eva," even though they were not kin. And there's my $.02 worth.
Hey Jackie, That was more like 97¢.

Hope to see you and all the Crottys on Cruise Night.
---

Name: Bob Milazzo () on Thursday, January 20, 2005 at 08:59:21

Email: rmil93312@aol.com
City and State: Bakersfield,Ca
Class: 1960
Message: John Lisa and I will make it down for Cruise Night even if they have not finished the repairs on Hwy 5. As always there will be a lot of the old gang from the "Class of 60"
OK Bob, we'll see you two here on the 12th of Feb. Thanks....
---

Name: Chris Prewitt () on Thursday, January 20, 2005 at 01:35:54


Email: cjprewitt#juno.com
City and State: Fullerton, CA
Class: 1967
Message: What did you do with your allowance? For special items my parents would make us purchase them, with our allowance. How would we do it? We would lay-a-way the item and pay 50 cents a week 'till we paid the total price. No interest, no credit card and the pride of owning something you purchased yourself. When is the last time you heard of an under 18 year old person purchased something for themself?
That's right, before Master Card and Visa, there was Lay Away. Those words were plastered all over town. Thanks Chris...
---

Name: Dave Krikac () on Wednesday, January 19, 2005 at 20:44:19

Email: dave@thegearfoundation.org
City and State: Franklin, TN
Maiden: Biff McGurk
Class: 1976
Message: Hey Liz: Cool that you live with your Mom, Janeda (Spelling?)PLEASE give her a hug from the Krikac's here in Tennessee and let her know we LOVE her. She was the calm in our storm growing up there on 133rd......and MAN could she cook.....(mexican)

---

Name: BOB FAULKNER () on Wednesday, January 19, 2005 at 18:46:36
Email: UPSBUBBA@HOTMAIL.COM
City and State: GARDEN GROVE,CA.
Class: 1963
Message: ELIZABETH YOU ARE RIGHT ON RE: "THE NANNY". BOY DID YOU HIT A NERVE, THANKS! YOU CAN THANK THE ACLU FOR A LOT OF THESE ISSUES. I REMEMBER IF YOU WERE CAUGHT WITH A CIGARETTE IN SCHOOL, "OLD COACH" WOULD MAKE YOU EAT IT. NOW DAYS HE WOULD PROBABLY GET LIFE IN PRISON. TALK BACK TO YOUR PARENTS AND OUT CAME THE BELT. I SEE A LOT OF THESE ISSUES WITH MY OWN GRANDKIDS, AS I'M SURE MANY OTHERS DO TO. JB HIT THE NAIL ON THE HEAD WITH REFERENCE TO THE GRAFFITI ISSUE; THEY ARE COWARDS!! IMAGINE THAT YOU HAVE SUCH A LOW SELF ESTEEM AS TO RESORT THAT TYPE OF BEHAVIOR.
Thanks Bob....
---

Name: Kathleen Griffin () on Wednesday, January 19, 2005 at 18:39:23
Email: ct_helpdesk@yahoo.com
City and State: San Pedro, CA
Maiden: Nix
Class: 1974
Message: Here is my two dollars and fifty cents on the issue of raising children. Each Generation looks at the one coming after it and wonders at how difficult the new generation has it raising their children. My Grandparents couldn?t understand the challenges that my parents faced. My parents couldn?t fathom how I could raise my kids in the 70?s and 80?s with all the challenges that we faced. Growing up in Hawthorne was rather unique. On my street, there were only two working mothers. The rest were stay at home and completely involved in the lives of their children (PTA, Scouting, Little League, etc). By the time my husband and I were ready to become homeowners, we couldn?t afford to buy a house in LA County so we moved out to the boondocks of Buena Park. On our street in Buena Park, ½ of the mothers were stay at home moms and were deeply involved in their children?s lives (PTA, Scouting, Little League, etc). The other ½ were so busy working and paying someone else to take care of their kids and placated their guilt by buying their kids everything that they wanted whenever they wanted it. These kids grew up not valuing much of anything because they didn?t have to earn it.
Still, we raised our children using our role models (my mom and dad and my mother-in-law and father-in-law). We learned how to parent; we learned what worked and what didn?t work. The biggest part of it was that it was WE who were raising our children. I didn?t return to the working world until 10 years ago. I cannot fathom how two working parents can raise their children very effectively (I?m sure it can be done, but there was no way I could do it). Even more telling is the divorce rate. There were two families on my block in Hawthorne that were single parent homes (the other women would whisper ?Divorcee?) we were warned to stay away from those places as if we would catch something and bring it home? We didn?t listen you know, we still hung out with the children of those ?broken homes?. I guess my point is that each generation faces new challenges. TV Shows pick the worst of us to sensationalize how sad the states of affairs are in our country but I have a firm belief that the people who end up on ?reality TV shows? are the exceptions not the rule. Everywhere around me I see families and children who don?t seem too different from my not too distant memories of growing up in Hawthorne. Every once in a while I see the screaming ?spoiled? child but for the most part, kids are kids and Parents are working hard to stay involved in their children?s lives.
The "exception not the rule" part is true, in my opinion is very true. Most kids grow up and get jobs and raise decent families. We tend to try to equate our own era with present day parents, which is unfair and as a whole, most kids, today, turn out pretty well.
---

Name: Kathleen Griffin () on Wednesday, January 19, 2005 at 18:09:24


Email: ct_helpdesk@yahoo.com
City and State: San Pedro
Maiden: Nix
Class: 1974
Message: Lizzy, we only got .50 cents a week until we were old enough to baby-sit and earn our own money. Each payday my dad had at least 1 ?Walking Liberty? coin in the mix. We all fought to get her, then when the Good Humor Man came down the street, we would promptly race outside to exchange her for a Good Humor Bar. Man I wish I had those coins today! But hey, I exchanged them for Good Humor Bars and I?m still carrying around the ?benefit? of all that ice cream today so ?good trade? eh?
I have sent you email three times with my home phone number in it. Now I know why you haven?t responded, you are not getting them. We need a way to talk before I come over. I?m available on Saturday, January 22, 2005 after noon but I need to TALK to you before hand. You know, I just need little bits of information like an address? What operating system you have, what kind of computer I?m walking into. I need to bring my tools and it would be helpful to know what is happening with your computer so I bring the right stuff. We can work out some kind of exchange agreement (unless you need parts, you will have to buy those but I never recommend rebuilding an old system; it?s not cost effective and too many compatibility issues arise . . . hey you called for a geek right?) So if you can write email (I got one from you), send me your phone number please????? I never recommend leaving phone numbers on public places (in front of John and everybody) cause you never know who is going to pick up the phone and call you. If you cannot send email, let me know and maybe we can communicate via smoke signals or something!
Thanks!
I have your phone number in the Class info. I'll send it to her.
---

Name: Paco () on Wednesday, January 19, 2005 at 17:24:26


Email: doo4usc@cox.net
City and State: LF
Class: 1961
Message: I'll be there with an old flan pan...I'll see if my sisters and or Mammal will come too.
GREAT!! See you all there on the 12th of February.....
---

Name: John Rout () on Wednesday, January 19, 2005 at 17:17:02


Email: dabully2@msn.com
City and State: Cerritos, CA
Class: 1963
Message: Count Anne and I in for Cruise Night! Only time I get ice cream anymore, damned diabetes.
OK Routs, we'll see you there....
---

Name: Bob Fraser () on Wednesday, January 19, 2005 at 16:28:41


Email: krafalski@hotmail.com
City and State: Hawthorne,Ca
Class: 1960
Message: The Frasers will definitely be at Cruise Night. PS- Call when you want to discuss your gutters....
Thanks Bob. Next week on the gutters....
---

Name: Tom Shelley () on Wednesday, January 19, 2005 at 16:13:39


Email: tomshelley@earthlink.net
City and State: Torrance, CA
Class: 1962
Message: I see that my brother chimed in on the child rearing issue. Well, if he thinks he's going to get the better of me, he can...!? (We were not a competitive family.). But seriously folks..! I helped raise 3 daughters and did it without much "physical training". I always tried to show my children respect and they seem to have responded to that. Along with the respect, of course, they got direction. And sometimes the direction was very specific. But I'm happy to say that they turned out ok.(Thanks in large part to their mother). As many of you have pointed out, we do live in an entirely different environment today. And certainly that has had an effect on the way in which parents respond to their children. Don't get me wrong, I don't like watching children be disrespectful to their parents, or anyone else, but while we don't condone that behavior we need to accept the fact that this is not the 40's 50's or 60's. I know that I need to bite down on my tongue more often than I would like. But I think I learned that from my parents. All I'm saying is that parents today have more competition than we did as parents and we had more than our parents. Maybe that's part of our job as grandparents; to share some of those old values with our grandkids. Of course our real job as grandparents is to talk really loud in restaurants, wear black socks with tennis shoes and pass gas at inappropriate times and places. Anyway, I'm really glad that I don't have to help raise kids today. I don't envy my daughters' and sons-in-law's job. They are doing the best they can just as we did. Well, there's my nickel for what it's worth. Tom
Hey Tom, Well what do you know, you FINALLY added to the mix. Thanks and let's go get some ribs.
---

Name: Dennis Kilroy () on Wednesday, January 19, 2005 at 16:12:08


City and State: Buena Park CA
Class: 1977
Message: John Add me to Cruise nite ! Last time I went you guys were all next door to get out of the rain. So since we just had three years worth of rain we all should be ok.
OK Dennis, thanks and see you there, and thanks again for the Orange Bowl USC cap.
---

Name: Brett Loranger () on Wednesday, January 19, 2005 at 16:10:32
Email: www.stevedimmick.com
City and State: Hawthorne
Class: 1981
Message: Hey JB!!! Many thanks again for all the posting. Please, for all who knew Steve Dimmick, please check out his web site for funeral info. JB, have you received my dues yet? And where & when is cruise nite? .....
Look at the graphic, above, Brett. The info on Cruise Night is there. Thanks....
---

Name: Larry Duvall () on Wednesday, January 19, 2005 at 15:39:30
Email: lddjr@prodigy.net
City and State: Torrance,CA
Class: 1986
Message: Hey guys, what happened to to the Class of 86, 2001 reunion? Was there one? Is there going to be a 2006 reunion? If there's anything I could help with let me know, Larry Duvall

---

Name: Pat Underwood () on Wednesday, January 19, 2005 at 15:09:42
Email: onefamilyhistorian@socal.rr.com
City and State: Hawthorne, Calif
Maiden: Lawndale High
Class: 1963
Message: John I remember the soap in the mouth, but it was my mother that did it. If my grandmother was there, she would reach around my mom and grab the fleshy skin under my arm and pinch the bee gee bers out of me and make me yell. Mom would take advantage of the situation and stuff that soap deeper and scrape it over my back teeth. YUK!!! As far as an allowance goes, I emptied the trash and took the cans out front and mowed the lawn once a week and I pocketed a healthy .75 cents a week.
Good money back then, Pat....
---

Name: Adrianne DeAlejandro () on Wednesday, January 19, 2005 at 14:01:11

Email: addy57@msn.com
City and State: Cerritos, CA
Maiden: Longpre
Class: 1963
Message: The memorial service for Lauretta Cleaver Mead has been changed to 3 p.m. Count Alex and me in for Cruise Night, along with Linda Huthmaker.
Thanks Addy....
---

Name: Sherry Wingo () on Wednesday, January 19, 2005 at 11:56:31
Email: dscwingo@pacbell.net
City and State: Haw. Ca.
Maiden: Peppers
Class: 1964
Message: I'll be at Cruise Night for sure. Thank you John for setting it up.
All right Sherrie, who else?
---

Name: Art LaMere () on Wednesday, January 19, 2005 at 11:24:51
Email: Artlamere@msn.com
City and State: Bettendorf Ia.
Class: 1973
Message: Liz you got a dime? We were lucky to get a nickel for ice cream at Thrifty. Boy think of this what cost 5 cents one scoop now is three bucks. have a good day all Art
Yep, I remember Fosters cones were 5-10-15 cents. A&W was the same with the Baby size being free to the toddlers. HEY, if that's all we were paying, think about how much cheaper it was for our parents, and they STILL wouldn't give us a decent allowance.

---

Name: Cindy Colby () on Wednesday, January 19, 2005 at 11:02:58


Email: cindycolby@adelphia.net
City and State: Seal Beach, CA
Maiden: Maxson
Class: 1963
Message: I plan on being at cruise night. I always enjoy myself, most of the time I don't know a lot of the people but I always feel welcome. After all, we are all family. Cindy
Yes we are. Who else??
---

Name: David Kelly () on Wednesday, January 19, 2005 at 10:05:29


Email: dkelly @ppld.org
City and State: Colorado Springs, CO
Class: 1977
Message: I was raised in a traditional Scots-Irish family where "tough love" was used to teach us valuable lessons on how to live our lives as respectful citizens. I remember the taste of soap and the sting of a swift swat to the backside. I can honestly say that I deserved being punished and that I did learn from the experience. My father was a man of few words. He would give us that certain look with his eyes staring right through you and y'all know what I mean. The look was all I needed to see and to know what would be coming next if I didn't change my behavior. I'm in the process of raising my children as I was raised. I have no regrets. For those interested in a good read on America's Scots-Irish and how its culture helped shape America, check out the book, Born Fighting by James Webb. This book fits right in with the issues of family and respect. You might be a redneck if... you respect your elders and expect your kids to do the same.
Thanks David, and yes, I remember the soap, but from my Grandma.
---

Name: Elizabeth Estrada () on Wednesday, January 19, 2005 at 09:59:03


Email: dzlizzy31@hotmail.com
City and State: Redondo Beach,CA
Class: 1969
Message: My mother and I live together so I always have an opportunity to check the facts of my upbringing. I said, over my morning coffee, "John Baker and Sherry Wingo got .50 for allowance. How come I only got a dime?" Her response? ..."Too many damn kids'" LOL I could have guessed. Six kids times 50 and you've got the 1957 weekly grocery budget. Last night I was at the Comedy Magic Club in Hermosa Beach listening to some local talent. One comedien said that the problem with his generation...(the twenty-somethings)..is they had no adversity. The older generations had wars, depressions, revolutions, one-car families, or no car ... His biggest challenge? Having a cell call drop it's connection. It's a pity. So, if I'm cooking flan for Cruise Night...I need a better head count than JB an me..wassup? Kathleen? I didn't get your email. Help me. DZ
Thanks Liz, YES we need all people who are going to be there on Cruise Night, February 12th, to step up and be counted. Thanks Cougs...
---

Name: Ray () on Wednesday, January 19, 2005 at 09:50:36

Email: rjshelley@sbcglobal.net
City and State: Mena, AR
Class: 1958
Message: Greetings John from Mena, AR. I agree with most of the post on the upbringing of yesteryear. I was a product of the fifties, we were taught to respect our parents, and I passed that on to my children. Although, we are quick to compare the different generations, I say we only have to look at the kids fighting in Iraq to see - maybe - there is not much difference in basic values? I'm sure Hawthorne is represented in the Middle East. Just my two cents. Thanks
VERY good point, Ray, Thanks for that thought....
---