Hawthorne Time and
Temperature

Home | 60's Slang | Alumni List | Car Talk | Cougar News | Feedback | Hangouts | Memories
Recollections | Reunions | Street Scene | Teachers | Tributes | Vietnam | What's New | Keyword Search
Another Early 60s Classic> Ray Charles
<!-+++++++++++++++++++++++++++++++++++++++++++++++++++++++++++++++++++++++++++++++++++++++++++ +++++++++++++++++++++++++++++++++++++++++++++++++++++++++++++++++++++++++++++++++++++++++++++->

---

---
<!-+++++++++++++++++++++++++++++++++++++++++++++++++++++++++++++++++++++++++++++++++++++++++++ +++++++++++++++++++++++++++++++++++++++++++++++++++++++++++++++++++++++++++++++++++++++++++++->
Name: Gary Bickers () on Thursday, September 23, 2004 at 11:35:49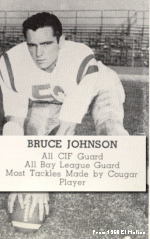 Email: garybicdds@aol.com
City and State: pve cal
Class: 1963
Message: It's football season and we are already talking about the Home Coming game at HHS. So lets talk about the best HHS games of all time. The best I ever saw was the 1959 Santa Monica game for the Bay league title. Samo high was supposed to kick butt; it didn't happen. I remember there was a near riot on the last play of the game because Samo was so upset. That HHS team was the same team that went to the CIF title game. That was the team that had Bruce Johnson at linebacker, and I think he was a high school All American.
For those of us that followed that was always THE team. Unfortunately that success also made all those great coaches retire and the program never was the same.
Great game.
I was there that night as a lowly soph. 14-12 was the final score, and although we didn't trounce Samohi, and we came into that last regular season game undefeated, they were picked to kick our behinds all the way back to Hawthorne.
It didn't quite happen that way.


Hawthorne went on to beat El Rancho 25-20 and Glendale 9-7 in the CIF finals, before losing to Long Beach Poly in the Championship game. I still hurt from that one.
---

Name: Jill McFarlane () on Thursday, September 23, 2004 at 10:42:44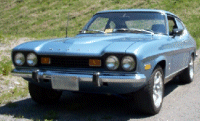 Email: jillmcfar@aol.com
City and State: Mission Viejo, CA
Class: 1977
Message: We seem to be sharing first car stories. My first car was a 73 Capri. It was silver. I had my car serviced at the station on the corner of El Segundo and Inglewood Ave. Somehow they got the wiring all messed up. If my lights were on, and I shut off the ignition, my motor would still run. I could turn off the motor by turning off my lights. This was sort of a good thing, because I would never leave my lights on and drain my battery. So, one night I was driving with my friend Kathy down Inglewood ave. I asked her if she wanted to see something cool. So while I was driving, I turned the ignition off and threw her the keys, what I did not expect was my steering wheel to lock up. Needless to say, I went up a curb. I have many stories about this Capri, my Dad was convinced I was going to die in this car. I didn't.
My daughters first car was a Capri. Many stories about that one too, like the time she said her alternator light was staying on. After changing the alternator and the voltage regulator, I realized it was the Oil light....none of the idiot lights were marked. Put in a couple a quarts and the light went off.
---

Name: Sharon MacDonald () on Thursday, September 23, 2004 at 07:27:19

Email: smacd63@hotmail.com
City and State: Sullivan, Illinois
Maiden: Badger
Class: 1963
Message: My dad made me learn how to drive a stick shift even though the family car had an automatic. I learned in a '52 Kaiser with a column shift. After that, I drove mostly automatics until I had a brand new 1969 Simca. I had to get used to the shift, so I took the car out alone to drive around the block a couple of times. Everything went well until I had to get up the road in front of our house which went decidedly uphill with a stop sign in the middle. Luckily there was no one around as it took me almost 15 minutes to get the feel of the clutch and not stall the #@&* thing or roll back. Loved that Simca - close to 30 miles to the gallon, manual choke, and gas about 29 cents a gallon.
Paying out almost 15 times that with the Durango.

My first automatic tranny was 1981, purchasing a 1977 Chevelle for a work truck. Inherited an 84 Mustang which had an automatic, and the Durango is the 3rd.
---

Name: Dave Krikac () on Wednesday, September 22, 2004 at 21:25:39
Email: dave@thegearfoundation.org
City and State: Franklin, TN
Maiden: Biff Mc Gurk
Class: 1976
Message: Mikey... OH YEAH, I remember getting to go with Sharon Estrada to TEST toys at Mattell. That was a HUGE childhood memory I forgot about. Remember when Craig ran across the street from our house to yours and almost got HIT with lightning? That boy looked BIONIC when that thing cracked over his head....It took about two steps for him to get across the street. If they made depends back then, he could have used them.... :)

---

Name: Merrill Wasserman () on Wednesday, September 22, 2004 at 20:35:52
Email: merrill3001@yahoo.com
City and State: Zuni, New Mexico
Class: 1985
Message: Hey guys and girls of HHS: There is life after high school. I am living proof that one can get a job that allows you to survive and pay bills and eat and everything else.
I am now a teacher in a private Catholic School in Zuni, New Mexico out in the middle of nowhere.
Hey Merrill, Around last spring you were in Reseda and now you're teaching in NM. Keep us posted......
---

Name: joseph mailander () on Wednesday, September 22, 2004 at 20:23:23
Email: joseph.mailander@gmail.com
City and State: los angeles, inner city, california
Class: 1975
Message: John, I was thinking just today at my weblog about life in Hawthorne when Hawthorne was Absolute Ground Zero for a prospective nuclear attack, to wit, about 1961-1985. I'm talking about the Northop McDonnell Douglas Rockwell Hughes USAF Satellite and Missile tracking side of Hawthorne. I see it as the flip side of the Beach Boys/car culture/Olivia Harrison side of Hawthorne, but also a different face of the same coin. Lots of Cougs I'm sure grew up and thought nothing at all about the proximity of the Military Industrial Complex--me, I wrestled with it so much I turned to gin, peace, and remarkable hallucinogens, and also to the safety of the Inner City as soon as I could. Could it have been completely healthy for all to have a Saturn V rocket and an X-15 and later a B-1 bomber down the street? (Remember in the 1960's when the Saturn V at the USAF base blew over in a windstorm)? Or conversely, did the REACTION to this kind of War Machine stuff fuel the sensitive creativity of the likes of the Beach Boys and the husband of Olivia Harrison, that everyone seems to venerate with no small amount of justification? Even the ol' motto of the class of 1973 as I recall was "sin, sex and STP, we're the class of '73". Indeedy, Hawthorne had a Haight Asbury side as well as a Beachbum Burt side, and quite typically they even coincided, and there was also considerable overlap between these and the town's economically ascendant War Machine side. It is worth exploration by those cold war warriors and those Deadhead stoners alike. I LOVE YOU MAAAANNN and that's not just because of the quality of Inner City hallucinogens...Peace and boat drinks, joseph
Hey joseph, Gosh I never even thought about Hawthorne/LAX being a ground zero target back then....but then again I did have a car AND a girlfriend so what I worried about was having enough gas to get us to Lions Dragstrip on a Saturday night.


My X-father in law machined the skins for the Saturn rocket. My dad bought parts for all kinds of Northrop war machines and my mother was secretary to Mr Garrett at Garrett Airesearch. Now that I think about it, my HOUSE was probably ground zero. Well thank God Khruschev wasn't going to tangle with JFK and we all lived to see AIDS and the EBOLA thing. I guess if you live long enough, someone will come up with something that'll scare you off to the inner-city.
Thanks joseph and I just want to say I'm sorry about going off on you the last time you chimed in. I guess if we were all like me, Hawthorne would be a pretty dull place to waste a 100 megaton monster. Stay safe in the INNER-C and if you do want to take a chance on venturing out in the MB, please consider a Ctown event. I LOVE YOU TOO MAAAANN!!!
---

Name: Harry Jarnagan () on Wednesday, September 22, 2004 at 19:51:57
Email: 107746.1771@compuserve.com
City and State: Tracy, CA
Message: Hi, Cougars. Just a reminder that the Beach Boys State of California Historical Landmark that will be constructed next spring in Hawthorne on W. 119th Street needs your tax deductible donations to help make it a reality. Check out the Donations page at the landmark website at www.beachboyslandmark.org. Various levels of donations are available, most of which allow you to buy a monument brick with your name or other message inscribed, that will make you part of this lasting tribute to the Beach Boys. You can pay with hardcopy check, or you can donate using your credit card. Thank you again for your support of this worthwhile cause. Harry Jarnagan
Thanks Harry.....
---

Name: Sharon Branigan () on Wednesday, September 22, 2004 at 17:53:56

Email: srbranigan.srb@verizon.net
City and State: Thousand Oaks, CA
Maiden: Bierman
Class: 1976
Message: My first car was a green 1971 Pinto stick shift. My 2nd was a Celica stick shift. I haven't had a car roll on me yet. Finally got an automatic in 1988 and never plan to go back- unless it's in a dune buggy... which I would love to have my son build me... But a couple of months ago my son and I saved a brand new red convertible BMW from certain when it started rolling in the parking lot of a McDonalds and was heading for the street. Good deed for the day, I guess. Hard to believe but my Pinto didn't even have air conditioning. How did we manage???
It's hotter than heck out here!!!
Not too hard to believe. If you turned on the AC it would stall the engine.
---

Name: Adrianne DeAlejandro () on Wednesday, September 22, 2004 at 17:35:24
Email: addy57@msn.com
City and State: Cerritos, CA
Maiden: Longpre
Class: 1963
Message: I was 18 and buying my first car. I was new to stick shifts, and the Studebaker I was trying out had one. I took Ruth Ann Moore with me heading North on Ramona. When I reached the stop sign at the top of the hill, the shift wasn't cooperating. Luckily no one was behind us because we ended up rolling backwards all the way back down to the bottom, with us screaming every inch of the way. The last cruise night, Alex and I had a good laugh about it as we ended up at the same stop sign after leaving the Scheliga homestead.
I ended up with a 1956 Chevy automatic.
Much saner car for a first timer....
---

Name: Ashley () on Wednesday, September 22, 2004 at 15:29:13
Email: jw_bunny99@yahoo.com
City and State: Richardson,TX
Message: Does anyone know the where abouts of Jennifer M. King that graduated in '85?

---

Name: Mary Ann () on Wednesday, September 22, 2004 at 15:20:11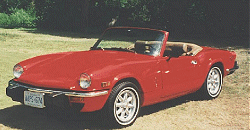 Email: Mavila7428@aol.com
City and State: Del Aire, CA
Maiden: Stanley
Class: 1977
Message: John I have a embarrassing Hawthorne related story I would like to share and perhaps others have had similar experiences they would share also. Soon after I graduated from HHS, I was able to save up some money and with the help of my parents; I bought I 1976 convertible green Triumph Spitfire. It was a stick, but no problem, Ed Chattey had taught me how to drive a stick. So one day I pulled into the 7-11 on Inglewood and 120th and as I started to walk in the door, I heard (what I thought) were catcalls and whistles from the men doing construction across the street. I thought?Gee I must look really hot in my Spitfire today?and ignored the men as I held my nose a little higher in the air. Suddenly one of the men yelled at me?Honey we?re not yelling at you because you?re cute?it?s because your car has rolled into the middle of the street! (Needless to say I had left the car in neutral without the parking brake.)
Yes, it happened to me too only it was my 58 Chevy. One day I pulled in to Leddy and Hall Brake and Wheel, on Imperial Hwy, where I worked at the time. It was about 5pm and the traffic on Imperial was horrendous at that hour. I parked at the entrance and was going to move a car so I could pull my car into a bay. All of a sudden I heard horns honking. When I turned to look, my car had rolled out in the middle of Imperial, catching the signal traffic break perfectly, and not hitting one car.
Very lucky AND embarrassing.

---

Name: John Crotty () on Wednesday, September 22, 2004 at 14:37:52


City and State: Hermosa Beach
Class: 1969
Message: You want a funny story...okay. There was an old man from Nantucket....nah, better not
Everyone knows that one but me. I've never heard anything but the first line.

---

Name: Cindy Whittaker () on Wednesday, September 22, 2004 at 14:35:49
Email: cindywhittaker@comcast.net
City and State: Gig Harbor WA
Maiden: Whittaker
Class: 1976
Message: So that's what happening to the traffic here! The city folks are moving here and the locals are moving down there! I work with a guy (Rob) who's always lived here and he went to Disneyland for vacation. (When I was new I didn't understand why anyone would use their vacation to go to Disneyland! Huh?). So while this guy was down there, he was navigating the LA traffic ballet. Some guy, from a Washingtonian's view, CUT him off! So Rob slams on his brakes. Well the guy behind hit him! They both get out of their car. The LA guy screams, "What the HE** are you doing?" Rob says, "That guy cut me off." The LA guys says, "No he didn't! He just changed lanes!!!!" "Oh." I have to explain to people here that if you drive in LA and the space between two cars looks big enough for your car to fit, you're moving over. They're amazed. It's called tailgating up here and they certainly don't like it. But they also STOP on the onramps to freeways! Argghhhhhhh!! It kills me (someday maybe literally if they keep doing it). Did I take up enough space yet? After 10 yrs of this weather, I'm starting to not like being cold anymore either so I can understand heading for the sun. Where should I go next?
I don't know but I'm going to add a map of Cougars and where they live now.....No names, just towns. You may have a Cougar living on the next block and not even know it.
---

Name: Cindy Whittaker () on Wednesday, September 22, 2004 at 13:52:34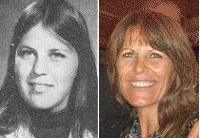 Email: cindywhittaker@comcast.net
City and State: Gig Harbor WA
Maiden: Whittaker
Class: 1976
Message: Wow, I'm amazed. With such a diverse group of people, there's no one out there who wants to take advantage of this dry spell and be the center of attention? Just shows you that we're a humble group doesn't it? No one in the Pacific NW has the excuse that it's still summer weather out there. We've got wet wet wet and more wet. For everyone who lives up here, I was told that we're supposed to tell visitors that the rains are torrential, the mud is knee deep, and the slugs are carniverous. But if traffic is any indication, that info isn't keeping people away!
So then why do I have 6 families from Oregon and Washington living on my block?

Maybe the carniverous snails ran them off. Thanks Cindy and have a great day.
---

Name: doris () on Wednesday, September 22, 2004 at 12:07:03


Email: yupleroyisabadinfluence
City and State: sameasalways
Maiden: donaldson
Class: 1957
Message: SO GOOD to see LeeRoy back! A little difficult to read his emails, but with a little effort, I finally figure them out. This guy has a very strange accent, doesn't he? Say the homestead is lookin' good, LeRoy; love the bricks in front. And what about the writings of Mike Backus; he used to have some GREAT stories. And the humor of our very own GODDESS; boy I miss her feedbacks! And the V Girls and the B Girls. And Arizona Tom and thank goodness Marilyn still gets her 2 cents in. Some of these old-timers, ya know ... they've got the greatest stories of all! WHERE ARE U'Z GUYS!!!??????
YES, Where is Mike Backus? Get on in here and add a special Hawthorne story. What about all the Hawthorne journalism people, can you all still write?

You too, Doris..... you have your own way of lighting up the Feedback page.
---

Name: Mike McLaughlin () on Tuesday, September 21, 2004 at 23:43:17
Email: mmclaug@lacofd.org
City and State: Laguna Niguel, CA
Class: 1974
Message: Hey Dave - Thanks, I can't wait to talk to Paul. His kids must be having a blast being on television. The closest I got to that was when Sharon Estrada used to take us to Mattel to test toys! Were there really people on the other side of that mirror?

---

Name: Sharon MacDonld () on Tuesday, September 21, 2004 at 22:23:25


Email: smacd63@hotmail.com
City and State: Sullivan, Illinois
Maiden: Badger
Class: 1963
Message: Well, LeeRoy! Looks like you're needing one of those blue tarps to finish off the roof! Glad to see you're back.
We will be in Long Beach from October 1 through October 7. Then we will be at Disneyland October 7 to 10; in El Segundo on the 10th and leaving for sunny Central Illinois on October 12. I am speaking at a conference in Long Beach on Monday. Any Cougars (including LeeRoy) that might have a few hours to visit, send me an e:mail at smacd63@hotmail.com before Oct. 1.
Hi Sharon, If you're going to be at Disneyland for four days, I'm sure you'll run into Chris and Cathy Prewitt. They are there most of the time.
---

Name: Walter Holt () on Tuesday, September 21, 2004 at 18:36:30


Email: wholt1948@yahoo.com
City and State: Costa Mesa, Ca
Class: 1966
Message: An Leeroy Boy....Doans yewse fergets ta brings dems chittlins, Hauwg jaowls, blacks eide peas N Greens ......Ya Hear
Some road kill soup and maybe a half pint a Beulahs dandelion squeezins too.
---

Name: LEEROY FELDERRUSTER () on Tuesday, September 21, 2004 at 17:40:28

Email: ain't got no idee
City and State: Fayettsvill, ArKinsaw
Message: howdee. Ets ben a wile sin I writ to yas but Ims here. Is trys to reed yur paigs ones tims a weeeks buts sumes times is git sidtraks. Is goins to go to dat futbols games in Novmbur fur sur. Wes comins out fur da winner mes ans Beulah, my beluved. I reds thats one storie bout da feller whose tru da balls ober 200 a hour. Sur wised is culd hab seen dat. Wheeeew dat be fest der dan Jimmie Boldine baks homes. He outru da trains motive. Yall habs a good day here.
Well scratch my loquats if it ain't good ol' LeeRoy Felderruster. I thought maybe some revenuer might have tied you to the still before he lit the fuse. Tell Beulah I'm all out of possum cracklins. Ask her to bring some to the game, willya? Don't be a stranger and we'll see you in November.
PS. I see you still haint got a bucket a wet patch for your roof yet. Take care.
---

Name: Matt Peterson () on Tuesday, September 21, 2004 at 17:07:43


Email: mattpete6@yahoo.com
City and State: El Dorado Hills, CA
Class: 1974
Message: Good to see the class of 74 on feedback. Kathleen I hope your back is doing well. I just learned that Coach Dallas Yost is not doing well. He is in Little Company of Mary right now. He most likely will be there for the week. I do not have anything more on his condition. If you want to send him a card his address is 447 Herondo #209, Hermosa Beach, CA 90254
Thanks for the info, Matt.
---

Name: Walter Holt () on Tuesday, September 21, 2004 at 15:54:17
Email: Wholt1948@yahoo.com
City and State: Costa Mesa, CA
Maiden: CowabungaSouth
Class: 1966
Message: Talk about Summer weather....Well it seems like not much has changed since our days at good old HHS. Get an outstanding surf swell going and start counting the truants. Must have been one heck of an illness going around today. But what do you expect when the surf is running 4-8ft plus, 20 mile hour Offshore winds and picture perfect tubes that you just can't help getting locked into. Of course we wouldn't have thought of playing hookie on a day like this. And uh when I was absent the only reason I would be down by the beach and not at school was, uh, my Drs office was there. Oh yeah, an the only reason I had that sun burn is, uh, he was so busy I had to sit outside for the longest time and it was so hot I had to take my shirt off, Honestly.

---

Name: Donald Scheliga () on Tuesday, September 21, 2004 at 15:01:31


Email: des249@yahoo.com
City and State: W.Covina
Class: 1962
Message: Thanks Jerry and John for the B-Day greeting. Yup! like many others I have hit the 60 mark, according to my records anyway. Social Security says I am 59. I think it may have something to do with my old Draft Card and a slight alteration back in the 60's (pre 21 ya know)when I tried to make it match a Black Drivers License, but that's another story. Actually I was much more excited when I turned 59 1/2 cause, my 403B and 401K became all mine. Well it's back to work before Addy catches me goofing off. Thanks again guys!
Donald
Ah yes, the black drivers license without a picture. I believe I still have one somewhere.
---

Name: Sarah () on Tuesday, September 21, 2004 at 10:25:43

Email: Sarahbells@socal.rr.com
City and State: West Hills, CA
Maiden: Baca
Class: 1974
Message: Hi Cougartown! Does anyone out there go dune buggy riding and quad riding? We are getting back to our trips to Glamis and Dumont, and I want to know if there is anyone from Hawthorne High out there that also does this sport? My husband and sons are really into this sport, and enjoy it very much, would like to know if anyone would like to meet us at one of these places. We always go with friends, and would love to hook up with some HHS friends!
There you go dune buggiers and quadrafiles....a chance to hook up with Cougars who love the sport too.
---

Name: Kathleen Griffin () on Tuesday, September 21, 2004 at 02:21:45


Email: ct_helpdesk@yahoo.com
City and State: San Pedro, CA
Maiden: Nix
Class: 1974
Message: Dan and John, I'm here. Haven't been doing much but trying to get better. I've been off from work since April and I'm hoping that I'll get to go back by the end of this month.
Danny, the Hippie and I discussed going to see The Wall but both of us are still not up to outtings yet.
I've not had much to contribute to feedback but I've been checking in when I can sit long enough to read everything I've missed.
Sounds like I missed another cruise night and we just got the 68 Bonneville Convertible presentable. Perhaps the next one eh?
Hi Kathleen, Thanks for letting us all know what's what. Take care of yourself AND the Hippie and maybe we'll see you at the winter Cruise.
---

Name: KAREN BEARNS () on Monday, September 20, 2004 at 22:05:03


Email: DOGDEDE@AOL.COM
City and State: REDONDO BEACH,CA.
Maiden: WEBSTER
Class: 1972
Message: HELLO EVERYONE, HOPE THE WEEK GOES WELL FOR EVERYBODY. HAPPY 50TH BIRTHDAY FOR LYNN ST.GEORGE AND DIANA ORTIZ. IT DOESN'T HURT AT ALL. WE ARE THAT MUCH CLOSER TO RETIRING. COME ON 55.....THE FUN STILL CONTINUES. TAKE CARE, KAREN BEARNS
Happy Bday Ladies....thanks Karen. Say hi to Comet Boy.

---