Page 54
Home | 60's Slang | Alumni List | Car Talk | Cougar News | Feedback | Hangouts | Memories
Recollections | Reunions | Street Scene | Teachers | Tributes | Vietnam | What's New | Keyword Search
---
I hope you're getting this music. The Jaynetts
Saturday, May 8, 1999 at 02:27:57
Name: Cyndi Hewitt
E-Mail: chewitts@aol.com
Maiden: Laird
Class: 75
Message: Someone mentioned Mrs. Putnam at Dana. She was such a cool teacher. She used to allow me and Faelin to write "love notes" to Mike Lewis and Mike Melendey during English class and leave them in a special hiding place in her room. We had her for 7th period while the Mikes were out at PE. They had her for 2nd or 3rd period while Faelin and I were at PE. So we sent notes back and forth to each other via Mrs. Putnam's secret note hiding place. I guess she was encouraging us to write for "authentic purposes". I also really liked Mr. McCann for history. He always reminded me of Columbo (that tv detective). And Mrs. Stewart was a terrific person. I don't know how she put up with all of our antics at PE.
Does anyone out there know the whereabouts of Cinda Coussens? She was my fourth grade teacher at Jose Sepulveda around 1966-67? I think a couple of years later she got married and became Mrs. Slate. I would love to get in touch with her and let her know that it was because of her I first decided I wanted to be a teacher.

---
Saturday, May 8, 1999 at 01:46:04
Name: Linda Dietrich
E-Mail: Leonard-Linda@juno.com
Maiden: Dawson
Class: 69
Message: Does anyone out there remember Mr. Clark? He was a math teacher for the mathematically impaired students like me. He was funny but strict. If you screwed up he made you go wash his old truck. He was also an extra in the movies. I think he played in 'The Dirty Dozen' or one similar to that. I never had to wash his truck but he did fail me and made me go to summer school at Leuzinger High School. :
Summer School at Leuzinger!!! I had to do that one year. Man, that experience will perk up your grades in a quick hurry. :o)
I wasn't old enough to drive so Donna Rehard HHS61 would give me a ride. Anyone out there remember Donna? She always had a GIANT smile on her face. She was in our wedding party too. If anyone knows her whereabouts, please let me know. Thanks
---
Saturday, May 8, 1999 at 00:48:57
Name: Patty Valencia
E-Mail: PValencia2@aol.com
Class: 1974
Message: I just logged in and saw the msg's picture of Dave Barboza - hey Dave, that's exactly how I pictured you when I read your feedback. Welcome to CT!!!
Yeah Dave's fairly new to Cougartown. Don't let the ***MSG*** scare you off now Dave. :o)
---
Friday, May 7, 1999 at 23:56:01
Name: John Baker
E-Mail: john14@cougartown.com
Class: 62


Message: Well the Mad Scanner Guy/Girl (**MSG**) has struck again. This just arrived. Anyone have a clue??

---
Friday, May 7, 1999 at 23:41:31
Name: JACOBSEN
E-Mail: JAKEJUDE@AOL,COM
Maiden: JAKE
Class: 60
Message: I'VE BEEN READING THESE THINGS ABOUT "THE COACH", AND I LOVE IT! ONE OF THE THINGS THAT HE EXPRESSED TO US FOOTBALL PLAYERS WAS, THAT BEING INEPT WAS LIKE (PARDON THE UNPOLITCALLY CORRECT SAYING) BEING A "ONE LEGGED MAN IN AN ASS KICKING CONTEST". HE CONVEYED TO US YOUNG PEOPLE TO STRIVE FOR GREATNESS IN A VERY CRASS WAY, BUT ONE THAT STUCK TO MY HEART TO THIS DAY. AND LETS NOT FORGET OTTO PLUM AND RON SEVIER, AND THE NEVER FORGETTABLE DAVE CAPELOUTO(A MAN WITH A LANGUAGE OF HIS OWN, ESPECIALLY AT HALFTIME IF YOU WERE LOSING) THANK YOU. EL ROJO!

---
Friday, May 7, 1999 at 23:21:15
Name: Dale Hahlbeck Jr
E-Mail: mhahlbeck@earthlink.net
Class: 75
Message: Ron Mix...my Dad Dale Sr and him played on the same CIF football champ teams together. Mix was the so called Gentle Giant! Rumor has it the key to his gaining "bulk" to play at USC was working out at Doc's Gym, and eating peanut butter and bananas, washed down with a cold brew....now thats my kind of workout. Too bad I don't need to bulk up anymore...age does that to us used to be thin fellows. Nice to see some familiar names from 74 to 76 we were a pretty tight group during the wonder years....like I wonder if we would graduate......GPORK I'll e mail ya soon...you too Swifty. CARMEN where are you??
Dale Jr, I don't know if your Dad and Mom remember the Reagan family, but I remember them at the Reagan's parties. Pat and Don Reagan were the older brothers and Bob Reagan and I were in about the 6th or 7th grade at the time. This would have been 56 or 57. I remember Ron Mix, Joe Contestible, Paul Burby, and a few others being there too. Ask pop if he remembers the Reagans and their famous parties. Thanks for the memories Dale.
---
Friday, May 7, 1999 at 23:20:17
Name: Jerry Miles
E-Mail: jfmiles@pacbell.net
Class: 66
Message: I'd like to take a stab at El Rojo's trivia question. I remember going to a place down by the beach to see and hear those strange beatniks (really cool man) in the late fifties with my parents. I believe the name was the Insomniac.
Hey El Rojo....This guy is good!!!
---
Friday, May 7, 1999 at 22:57:10
Name: EL ROJO
E-Mail: JAKEJUDE@AOL.COM
Maiden: JACOBSEN
Class: 60
Message: GLEN OCLASSEN, YOU WROTE TO ME DO I REMEMBER "LADERA PARK AND THE SKATEBOARDS"? AND FOR ANYBODY ELSE "RAINIER ALE". SHAME ON US BUT, YES I REMEMBER THE SKATEBOARDS, TWO BY FOUR, WITH A SPLIT ROLLERSKATE NAILED AT EACH END.AND DON'T HIT A ROCK ON THE DOWNHILL. JEEZ, WHAT FUN. THE CHALLENGE WAS TORRANCE CLIFFS OUT OF REDONDO BEACH. YOU COULD GET A REAL EDUCATION ON THOSE HILLS. MY SR. JACKET COULD ATTEST TO THAT. BUT DO YOU REMEMBER "THE GAME"? "DITCH'EM". WHEN WE CHOSE TEAMS AND HAD TO FIND THE OTHER GUYS? WHAT A KICK IN THE BUNS. But I think it also kept us in shape, running the hills and so forth. Give us a buzz again GLEN its great to hear from you!

---
Friday, May 7, 1999 at 22:16:02
Name: RUSSELL
E-Mail: JAKEJUDE@AOL.COM
Maiden: JACOBSEN/JUDI
Class: 60/61
Message: MR.PLOTKIN, YOU WERE ONE OF THE MOST AWESOME FASTPITCH SOFT BALL PITCHERS THERE EVER WAS. I MISSED THE 8TH GRADE "TEACHERS VS.STUDENTS GAME" BECAUSE I WAS WORKING! BUT TO HEAR IT FROM A TRUE FRIEND OF MINE, "BRUCE JOHNSON", YOU WERE FABULOUS! MY WIFE WAS A STUDENT OF YOURS IN THE 7TH GRADE, SHE SAID THAT YOU WERE ONE OF THE (TRUE WORDS HERE) THE FUNNEST TEACHERS THAT SHE EVER HAD! SHE SAYS THAT YOU WERE ALWAYS HAPPY, AND HAD A WONDERFUL BOUNCE TO THE WAY YOU WALKED DOWN THE HALL. YOU ALWAYS SEEMED TO BE IN A GOOD MOOD. SHE REMEMBERS THAT YOU WERE NEVER "CROSS IN CLASS" BUT SHE SAYS THAT IT WAS BECAUSE SHE WAS ALWAYS A"GOOOOOD KID"! GOD BLESS MR FITZGERALD, ONE OF MY ALL TIME FAVORITE TEACHERS. PETE MANION I SAW PROBABLY ONE TOO MANY TIMES AT DANA JR. H.S., BTU LOVED HIM BECAUSE HE WAS FAIR! MANNY PIZZARO, THANKS FOR THE NICKNAME! EL ROJO.

---
Friday, May 7, 1999 at 21:44:54
Name: EL ROJO
E-Mail: JAKEJUDE@AOL.COM
Maiden: JACOBSEN
Class: 60
Message: OKAY. I'VE GOT A FEW WORDS TO SAY. 1ST, BILL SLOEY, THANKS FOR YOUR E-MAIL QUITE AWHILE AGO. I THINK ITS REALLY GREAT WHAT YOU SAID THAT H.H.S WAS FEARED BY MOST OF OUR OPPONENTS. THAT WE WOULD NEVER QUIT. I THINK MOST H.H.S. TEAMS WERE LIKE THAT. TO GLEN OCLASSEN, HEY ITS BEEN A LONG TIME. I SAW MIKE WOOD AND BOBBY HUNTER AT THE 1ST 10 YR REUNION AND THEY ARE DOING WELL, ALSO CAL KAPPEN. AS FAR AS YOUR TAKE ON THE LIGHTHOUSE, YOU AND I AND PROBABLY AND A FEW OTHER COUGS WERE SITTING IN THAT PLACE IN THE LATE 50S. BUT, "A TRIVIA QUESTION TO THE COUGS. "WHAT WAS THE NAME OF THE COFFEE HOUSE ACROSS THE STREET FROM THE 'LIGHTHOUSE IN THE 50S"? WE USED TO DRIVE TO THE LIGHT HOUSE AND PARK OUR CARS IN FRONT AND LISTEN TO SUCH GREATS AS "GERRY MULLIGAN, DAVE BRUBECK, RAMSEY LEWIS. WHAT A KICK. DAVE CRIST, I CAN GIVE YOU A LITTLE INFO ON SOME OF THE ATHLETICS AT H.H.S. 1ST C.I.F. TEAM I BELIEVE IN 53 WAS 2ND, NEXT YR. FINISHED FIRST. MOVED UP IN CLASS AND WON THE PIONEER LEAGUE C-SHIP 3 OF THE NEXT 4 YRS. AND THE TRADITON NEVER QUIT. ONE LAST THING FOR ALL OF YOU DANCE SHOW PEOPLE, THERE WAS A DANCE SHOW ON LOCAL T.V. BACK IN (OH GOD)54 OR 55 THAT MY WIFE(JUDI KIESTER) AND A FELLOW BY THE NAME OF BILLY WARD "WON" 3RD PLACE, DOING A DANCE CALLED " THE PACHUCO HOP". ON A SHOW CALLED AL JARVIS HI-JINKS! AND MORE TO COME.THANKS FOR LETTING ME SPILL!
JAKEJUDE, AKA EL ROJO!
Great memories El Rojo. I'll tell you folks, this guys got a million stories. Thanks Russ....
---
Friday, May 7, 1999 at 20:12:53
Name: Harry Plotkin
E-Mail: hcharry@pacbell.net
Class: 52/97
Message: Hello Karen. Mr. Manion was at the 10 year reunion and I saw him in September, the first day of school. He was doing fine at that time. Mary Cahill came to my retirement party in June of 1988. It was not long after that that she passed away. I remember one, if not both of your sons. Have a great weekend. Love to all, hch ps Mr. Manion lives in Torrance.

---
Friday, May 7, 1999 at 19:12:25
Name: Patty Valencia
E-Mail: PValencia2
Class: 1974
Message: If the Green Phantom is lurking in the shadows around CT, please do email me. I last saw you on the ski slopes in Mammoth...Remember, I knew you the longest by 12th grade...

---
Friday, May 7, 1999 at 18:29:55
Name: Dewey Storie
E-Mail: Dewey_Storie@msn.com
Class: 74
Message: haha your right John …not to say what it does to the bottom of a Styrofoam cup!.. but what do want for $1.50 a gallon....Hi Cathy how you been ?

---
Friday, May 7, 1999 at 18:26:45
Name: Bill Snyder
E-Mail: griggit@earthlink.com
Class: 78
Message: anyone remember mr. sloan and his modern media class? i really enjoyed his vcr presentations on the six million dollar man starsky and hutch and other topical tv shows. he would break the shows down and point out flaws and continuity problems. then we made these mini video productions. i thought i had found a great way of getting credit for goofing off, but i ended up getting a degree in radio, tv and film and work in video production today. anyone know what happened to him over the last 20 years or so?

---
Friday, May 7, 1999 at 18:15:18
Name: Keith D. Jones
E-Mail: cmi50@yahoo.com
Class: 76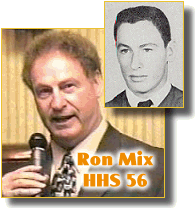 Message: Geez I remember Mr. McCarthy too. He was the principal at Peter Burnett I think when I was there. Ron Mix also ended up in the Pro Fottball Hall of Fame.

---
Friday, May 7, 1999 at 18:14:52
Name: Gloria Herlosky
E-Mail: Gpork
Maiden: Valencia
Class: 76
Message: OMIGOSH!!! Had to write in- Dale's back! How are you doing, long, lost pal? Val is on! Is this real? Is it really she? Talked with Dave Krikac, (via email), after a million years. And now, I see Stefi Gustafson has an email address!!!! (The girl who taught me how to dip french fries into my chocolate shakes at Burger King, circa 1975!!!) I cannot use enough exclamation points on this feedback, because these people truly bring back a ton of memories. I am so glad to see all of you are alive and well. p.s. I am still not talking to you, Keith Jones, for missing that reunion. By the way, Cindy Whittaker, how the heck are you? I remember you, too! Incidentally, no more comments on my "HUGE MOUTH" in that fabulous pix from Juan. And no, I am not trying to look exactly like Patty with my new haircut, it just happened. And yes, I am letting it grow out a bit! And Shannon Lester, thank you for writing in. It's great to hear from you! Finally, Senor Panadero, would you like a copy of my drivers license? Maybe you could blow that pix up too?! It's just as good as the ones you took of us (hubby and me) at the reunion!!!!!!
Well what do you know. She's finally out of hibernation. It is just about time you checked in here young lady, and yes, please send your driver license. I will remove the existing pic and add the "BIG MOUTH" to it. Have you seen the ads for the movie "The Mummy"? Every time I see that ad, I think of the "Big Mouth" pic. :o)
Thanks V6 for letting us know you're out there. We missed you.
---
Friday, May 7, 1999 at 15:19:57
Name: Cathy Porter
E-Mail: cporter@jps.net
Maiden: Koerner
Class: 1974
Message: Rumor has it that the Mad Scanner and the Green Phantom are one and the same. After viewing the old photo sent in from the Mad Scanner of me in the old days, I have to wonder if the rumor isn't true. Hey there, Green Phantom! If you're reading this, please e-mail me and let me know what is up with you these days. I ask about you to a mutual friend on occasion. It appears that your secret has been safe for all these years. By the way, my sisters and I did have a "secret language" we used with our close friends and one another. It's similar to pig-latin and it's called dog-latin. Our Mom taught it to us. My sisters still use it to this day and taught their own kids.

---
Friday, May 7, 1999 at 14:12:51
Name: Ted Gioia
E-Mail: tedgioia@hotmail.com
Class: 75
Message: A number of posters have been sharing recollections about the Lighthouse nightclub in Hermosa Beach. I did extensive research on this club for my book West Coast Jazz, which was reissued a few months ago (available for a reasonable price on Amazon.com -- excuse the commercial plug). I interviewed Howard Rumsey, Bud Shank, Shorty Rogers, Jimmy Giuffre and lots of other musicians who performed at the Lighthouse during the 1950s and 1960s. I think I can explain how Glen got entry while only fourteen years old. When I started frequenting the Lighthouse (in the mid-1970s), the bouncer at the door would put a stamp on your wrist to signal whether you were of legal age to drink alcohol. Otherwise you had to be content with over-priced sodas and snacks. The other major jazz club in the area, Concerts by the Sea on the Redondo Beach pier, never let minors in the building. But the radio ads for the Lighthouse stated explicitly (in a deep Barry-White-like voice): "Minors are always cool at the Lighthouse." When Joe Mailander (HHS '75) and I were in attendance -- which was quite often, as I recall -- we both tried our best to be cool, so as not to invalidate the ad campaign. All the best, Ted

---
Friday, May 7, 1999 at 13:56:27
Name: Glenn Crist
E-Mail: gfcrist@pop.sonic.net
Class: 1964
Message: Every once in a while, when I was attending Jose Sepulveda School, someone would mention that Pete Manion was "famous." Being the humble, quiet person he was, and the fact that none of my cronies seemed to know the details of that fame, it remained a mystery to me.
I completed pharmacy school in 1970 and returned to California. Lounging around the house that first week (before going out to look seriously for gainful employment), my mother mentioned that "the movie they made about Pete was on T.V. "What movie is that, I inquired?" Mr. Roberts came the reply. You mean the one with James Cagney, et. al. Yes, indeed. It seems that Pete was in the Merchant Marines and one of his shipmates, was the author of the book that was to become the even more famous movie. Sure enough the character, Manion, was modeled after Pete.
My favorite story, regarding the esteemed Mr. Manion, is the one he told me about two pupils he had when he taught at Dana. It seems they were a real handful and usually into mischief. Invariably, Pete would end up grabbing one by his shirt collar and the other, by his, and herd them into opposite corners. Pete said many years later, he was standing in the checkout line at Alpha Beta (or one of the other markets), when this rather large box boy, one hand under each arm, lifted him off his feet, and sat him on the checkout counter. "Remember me, Ron Mix?," the young man asked. Pete had a good laugh about that one, he said. I suppose Coach Chauncey could probably tell everyone a little more about Ron, who ended up an all-pro tackle for the San Diego Chargers, but was an end when he played football at HHS. It wasn't until he was at USC that he achieved his full stature.
Speaking of Coach Chauncey, he needs to expound on the first team he coached at HHS. They set the national record for the points scored and most T.D. yards passing for a high school team. There is quite a sporting heritage at HHS and that too could be chronicled. Any volunteers to help John out?
I concur that we are very much who we are today because of those wonderful teachers who have helped mold our lives. Thank you all, especially Pete Manion, Valerie Kell, Thomas McCarthy, Tom Helvey, Hugh Silcox, the entire coaching staff, where I'm concerned.
Thanks Glenn for your recollections of some of Hawthorne's fearless leaders. I've talked to THE Coach and he's not sure if records have been kept. Dave C, do you know of any records? I would love to add an HHS Scholastic and Sports page to the site. If anyone wants to help find the numbers, please email me and put "Scholastic and Sports" as the subject. Thanks...
---
Friday, May 7, 1999 at 13:49:13
Name: Patricia Morrow
E-Mail: Pmorrow@tusd.k12.ca.us
Maiden: Duran
Class: 67
Message: Hello to all!! What a terrific web-site!
Thank you Patricia.
---
Friday, May 7, 1999 at 10:47:40
Name: Alan Nelson
E-Mail: anelson@redrivernet.com
Class: 73
Message: Going to downtown LA to dance at "Myrons Ballroom", on Olympic. This was a Big Band Era ballroom, which catered to Rock and Roll in the '70s.

---
Friday, May 7, 1999 at 10:44:00
Name: Judith Garber
E-Mail: KLabroom@AOL.com
Maiden: Simpson
Class: 61
Message: Hi to all from Judi Simpson Garber, probably best remembered as best friend to Donna Hare. This is all too much fun.

---
Friday, May 7, 1999 at 09:07:50
Name: Kusumi
E-Mail: Karen
Maiden: Hare
Class: 66
Message: Goodmorning to All, Mr Plotkin Thank you so much. I will pass your regards on to my mother. You have been around so long and remember so much, I find I have forgotten alot of things, until I start reading the feedbacks. I am trying to get my sons to read this once. You may know them I think you were their teacher also, Casey McLure (90) and Ryan McLure (93). Do you know where Mr. Manion or Mrs Cahill are? You mentioned Mr Tucker he was my favorite teacher, along with all his snakes and guinea pigs. Everyone have a good weekend..

---
Friday, May 7, 1999 at 06:26:08
Name: Dewey Storie
E-Mail: Dewey_Stoirie@msn.com
Class: 74
Message: Hey john you left out Brew 102 and Red Mountain
Red Mountain.....man that stuff would coat your tongue so bad you couldn't remove it with a belt sander.
---
If you have comments or suggestions, please email me at john14@cougartown.com