Page 39
Home | 60's Slang | Alumni List | Car Talk | Cougar News | Feedback | Hangouts | Memories
Recollections | Reunions | Street Scene | Teachers | Tributes | Vietnam | What's New | Keyword Search
---
Sunday, March 28, 1999 at 13:57:23

Name: Bobbi Sweisthal
E-Mail: Kluea2@aol.com
Maiden: Stevens
Class: 1960
Message: I was wondering if there was going to be a reunion for the class of 1960 in the year 2000. Do you know where many of the people of 1960 are? Do you know the year that the Gunga Din closed its doors?
Note: Hi Bobbi, There's nothing in the works YET, for the class of 60 in the Y2K. However, it's a little early. I'm sure there'll be something happening, so stay tuned.
As far as where the class of 60 alumni are located; there are about 25 on the email list and I really don't know their whereabouts. We will be adding a personal info list to the site shortly, then you will know at least what state they're in.
As to the Gunga Din.... Hawthorne's main library was opened on the Gunga Din site in 1962. I know the Gunga Din was there in the Fall of 1960. I would guess it was closed early in 1961.
---
Sunday, March 28, 1999 at 13:19:03
Name: Ed Sharp
E-Mail: esharp@cland.net
Class: 68
Message: Hello Pat
I miss you and will see you soon.
Eddie Dean
---
Sunday, March 28, 1999 at 13:16:05
Name: Ed Sharp
E-Mail: esharp@cland.net
Class: 68
Message: Hello John
Pat and I have been missing each other ever since we got out of high school. We worked for the same company for sixteen years. During our recent talks we found that many times back then we were within feet of each other and never knew it. Thank you John for providing this conduit that enabled Pat and I to make contact again after all these years.
Note: Hey Ed, Thank you for being here, and good luck to you and Pat in what will be the rest of your lives together.
---
Sunday, March 28, 1999 at 12:59:15
Name: Ed Sharp
E-Mail: esharp@cland.net
Class: 68
Message: Thanks Jack!
Sorry I haven?t replied to your e-mails. I had every intention to answer you and will as soon as I get some things taken care of. With Pat in Ca. and me in Missouri, well that just won?t workout, so I?m in the process of getting my ducks in a row to leave the country and return to Ca. I?m currently doing my job search and hope to get back into Hughes Aircraft in some capacity working in Information Systems. Once that?s squared away, Ca here I come. I will be back in Ca. to visit with Pat for a week sometime in May. I really hope to be able to stay this time. I will keep you informed about Pat and I and all that?s going on.
Your Old Bud, Ed Sharp
---
Saturday, March 27, 1999 at 15:18:33
Name: Frank Romano
E-Mail: US-RENT-A-CAR@worldnet.att.net
Class: 61
Message: Hi to all, and Patty... thanks for the kind works. Lunch was fun, sorry Gloria couldn't join us.
Maria & I were at the Oyster bar last night at the Sunset Station. The most wonderful sea food in town. Also, with out a doubt the best valet service in Las Vegas. Sometime Monday I should have some room rates to send to John also. He has already posted some information about Sunset Station. Sam's Town, Boulder Station and the Reserve are all on US 95 aka Boulder Highway. All are just a few minute from Sunset Station. Again, Patty... lunch was fun, Thanks.
---
Saturday, March 27, 1999 at 13:40:12
Name: John Baker
E-Mail: jb1@cougartown.com
Class: 62
Message: Good Morning all,
For those of you who have this page bookmarked, and seldom get to the What's New Page, I've posted the updated details of the Las Vegas Reunion on the Las Vegas Page. Thank you
---
Saturday, March 27, 1999 at 12:10:57
Name: Patty Valencia
E-Mail: pvalencia2@aol.com
Maiden: Ricki's sister
Class: 1974
Message: Hi again,
Las Vegas reunion - I don't have the list of attendees with me, as I'm in Las Vegas right now, so approximately 40-45 people have signed up, however I am continuing to receive confirmations. John will be posting the details on this site so that we can collect the money for the dinner at Sunset Station. We have to have a solid confirmed headcount by April 13th. So, the checks have to be sent NOW :). Frank has arranged for an excellent buffet dinner, a DJ and it sounds like a great time. Gloria and I went to Sunset Station last night and it was a lot easier access than the Strip hotels. It's about 10 min from the Strip. As to V-girls attending, so far Cynthia, Gloria and I are the representatives, have not heard from Ricki. Although the requests are usually about whether Ricki is attending. Being thick skinned, this doesn't bother me :). I can hardly wait to meet all of you. And, we only arranged the Sat event at Sunset so that the weekend is yours to plan with your family, friends, and Cougars as you wish. We're looking to make this a comfortable, entertaining and fun weekend.
---
Saturday, March 27, 1999 at 10:03:02
Name: karen kuehl
E-Mail: kaykay@accex.net
Maiden: Graham
Class: 59
Message: Patti V. The L V Mini-Reunion sounds great!! I can hardly wait to get there! Could you tell us how many Cougs have signed up for this event? It sounds like you guys have done a great job in getting this all together. The food sounds scrumptuous. We've been to the Sunset Station before and it's a nice place and you're right there is alot of parking. The only questions I have are, what time will it all start? Is anything planned for beforehand? What are the room rates at the Sunset Station? And how many V girls are going to be there? Can hardly wait to meet you all! THANK YOU for getting this all together for all of us and I hope there's a great turnout. For those of you who are still debating whether to go or not, sign up and let's all get together for a fun weekend. HHS is the BEST AND ALWAYS WILL BE!!!
---
Saturday, March 27, 1999 at 00:28:30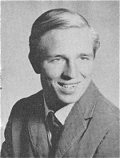 Name: Ed Carpenter(AKA Monk)
E-Mail: edcarp63@h0tmail.com
Class: 63
Message: Hi John
Just another note to tell you how magical this web page is for us cougars. Yesterday I got Email from two friends from HHS, Bob Curran(64)and Robbie Evett(64), whom I haven't seen or talked to in 36 years. They are living in Hawaii and I'm hoping we can get together and do some surfing like days of old. I also really enjoyed the pictures of Bob Fraser's 61 Chevy He and my brother Roy (class of 60) were best friends. Thanks again for the great memories and a place to reunite old friends
Note: Hey Ed, Good to hear from you. I just talked to Bob F yesterday. Helped me out of a BIG jam. Thanks for checking in.
---
Friday, March 26, 1999 at 23:06:39
Name: Allen Bueltel
E-Mail: Bueltel@bbs-la.com
Class: 71
Message: You forgot to list Bob's Big Boy. Hawthorne and Century. After football games, we ruled there.
Note: Hi Allen, Yes I know. I get the "Bobs Big Boy needs to be added" at least 3 times a week. I'm currently looking for pictures. Maybe in the back of an El Molino or a Green and White. Anyone??
---
Friday, March 26, 1999 at 22:29:42
Name: Lani Russo
E-Mail: sjr1007@aol.com
Maiden: Schneider
Class: 72
Message: How could you forget the A & W rootbeer stand on Hawthorne Blvd? It's gotta be entered in the memories page.
Note: Hi Lani and welcome. No, A&W wasn't forgotten. It has its own place in the Hangouts section.
Enjoy.......
---
Friday, March 26, 1999 at 21:11:34
Name: EL ROJO
E-Mail: JAKEJUDE@AOL.COM
Maiden: JACOBSEN
Class: 60/61
Message: ITS REALLY GREAT TO SEE THAT JJ AND I WEREN'T THE ONLY ONES TO KNOW WHERE ALL THESE "SCENIC PLACES WERE" AS I'VE SEEN ON THE SITE IN THE LAST FEW DAYS. YOU TALK ABOUT THE "SPOTS WITH RED PAPER" ON THEM, BRINGS BACK MEMORIES OF JJ AND EL ROJO ONE NIGHT ON THE BALDWIN HILLS DAM. WE HAD "REAL FIRE TRUCKS AND POLICE CARS" INTERRUPTING OUR SIGHT SEEING EXCURSION. SEEMS THAT THEY HAD HAD A BOMB SCARE AND THE DAM WAS TO BE BLOWN UP. BOY IF THAT WOULDN'T BE SOMETHING TO TELL YOUR PARENTS. BY THE WAY ROBIN HOOD I DIDN'T KNOW YOU WERE LOOKING IN THE LOCKER ROOM. OK HOOD, GET OUT OF THAT ONE. BUT I GUESS MOST EVERYONE WAS JEALOUS OF THE "BAY LEAGUE CHAMPIONS" AT THAT TIME. JOHN BAKER I JUST HAD TO THROW THAT IN THERE, AS NOBODY HAS MADE REFERENCE TO WHAT A GREAT SCHOOL THAT H.H.S. WAS THROUGH THOSE YEARS, ATHLETICALLY ANYWAY, FROM THE 50S THROUGH THE 60S . WHAT GREAT TRADITION! IS THERE ANY OTHER COUGARS OUT THERE THAT AGREE? LETS HEAR FROM YOU!
---
Friday, March 26, 1999 at 17:34:15
Name: Patty Valencia
E-Mail: pvalencia2@aol.com
Class: 1974
Message: I met Frank Romano for lunch today to discuss the LV Reunion - he is a wonderfully entertaining and warm person. Another thank you to you Juan boy, for bringing more cougars together. The reunion is going to be a blast - Frank has the details covered. Sunset Station is a few minutes from the strip in a much less-difficult-to-park area and it has casinos, a hotel and great food. THANK YOU FRANK for an entertaining fun lunch. I am looking forward to meeting Maria!!
---
Friday, March 26, 1999 at 07:38:40
Name: Jim Hawkins
E-Mail: gaylejim@gateway.net
Class: 68
Message: Great web page! Thanks for your amazing efforts. I am looking for two old friends from 1968 ... Bob Losey of Leuzinger High and Joe May of ??? (can't remember). Both worked at Newill's Shell station on Hawthorne Blvd.
---
Thursday, March 25, 1999 at 22:55:18
Name: George Key
E-Mail: Mathesh@aol.com
Maiden: DROPOUT
Class: 80
Message: So all of you guys now admit to ruining my secret parking place in P.V. I used it a lot with my dates in my great Model A Ford. Of course the view was not as good as you claim because that was before electric lights were invented. Now I go up there on my Harley but woe is me because it only has a single seat so is not as much fun. Ah yes the good old days.
---
Thursday, March 25, 1999 at 21:05:15
Name: Billine Flynn
E-Mail: billine123@aol.com
Maiden: Spencer
Class: 66
Message: REALLY LOOKING FORWARD TO LAS VEGAS REUNION. JUST ADDED MYSELF, ROBIN (KANE) BULLIER AND MY SISTER PAULINE MATTHEW TO THE LIST OF ATTENDEES. SORRY IT TOOK SO LONG. MY MOTHER PASSED AWAY ON JANUARY 26TH AND LIFE HAS BEEN VERY SAD AND VERY HECTIC.
---
Thursday, March 25, 1999 at 20:24:57
Name: Maria Monfort
E-Mail: Monforts@aol.com
Maiden: Menendez
Class: 72
Message: This is scary. I am recognizing names of people who graduated in the late 80's and 90's. Could it be the sons and daughters of people I knew? I have been away so long but I had a great time in high school and would love to hear from anyone from my era. I have 3 kids now and have lived overseas for the last 10 years. Talk about being out of touch! I am currently new to the East Coast in Weston, CT. George Alvarez is my contact to class of '72 thanks to a lot of effort and special people in his class...'71. To the Shamboughs, Hey Sharon! , hope you are well ... I know you are. Call or write! Thanks to Lani Schneider for keeping me grounded and providing great references! She is doing great! Janis Newton...now a super woman! You are great. I am so lucky to have had such a great place to grow up...even if we didn't think so at the time.
Maria Monfort
---
Thursday, March 25, 1999 at 19:55:09
Name: Maria Monfort
E-Mail: Monforts@aol.com
Maiden: Menendez
Class: 72
Message: I would love to know where people are. I am in touch with Lani Schneider of class of 72 and with Janis Newton (both no longer with that name) and with George Alvarez which thank GOD keeps me connected to my roots no matter where I am. Is anyone else there? I would love to hear from anyone from my class.
Maria Monfort (X-Menendez)
---
Thursday, March 25, 1999 at 18:28:40
Name: Gary Nelson
E-Mail: Kruiszn@aol.com
Class: 60
Message: Robin Hood, Frank Romano:
Thinking more about Zeke, I'm going to get hold of him and tell him to get with the program here (web page). You guys may need to back me up, will explain later. Speaking of Appletons, As a sideline I own a hot rod parts company, Real Appletons are the hardest product (that and real Woodies) to find out there. The other two items you might rememember that we are now manufacturing are Vibrasonics and the ARC 45 rpm record players (under the dash). If we had only known. Take care.
---
Thursday, March 25, 1999 at 17:29:03
Name: Dale Tobiason
E-Mail: redragon@dreamsoft.com
Class: 1970
Message: ANONYMOUS ? - I think you are referring to the turn-out above Haggerty's Cove or the one at the Palos Verdes Swim Club or by The Haunted Church - there were quite a few up there. John, all the "Thank You's" in the world would not begin to say "THANKS" for this site, all HHS & alums will always be indebted to you, for what you have created here. THANKS !!
Note: Thanks Dale, I appreciate that.
---
Thursday, March 25, 1999 at 15:00:44
Name: Robin Hood
E-Mail: RHood10542@aol.com
Class: 60
Message: Also glad to hear "Zeke" is well and still rocking. Tell him hi Gary...great guy...And as for you John B. and company. Do you know how many injurys those red wrapped Appletons caused??..I still have a scar on my head from trying to escape from Bill Browns 46 woodie (no puns) with everthing looking in tact. Might have been the start of a bad back too..Hmmm, wonder if my HMO will still buy this claim?...later Cougars.:o)
Note: Now THAT'S funny. Thanks Robin
---
Thursday, March 25, 1999 at 14:31:06
Name: Debbi
E-Mail: dlshrum@west.raytheon.com
Maiden: Covey
Class: 1974
Message: Hi Susan Bierman. Thanks for the info on Marilyn, she still hasn't logged in - so do me a favor - get a hold of her and give her hell for me!
---
Thursday, March 25, 1999 at 10:09:52
Name: Frank Romano
E-Mail: US-RENT-A-CAR@worldnet.att.net
Class: 61
Message: Very often, Gary, I think of Zeke. A local Las Vegas station gives his recordings play. Please give him a sincere HELLO for me when you next speak with him...
---
Wednesday, March 24, 1999 at 23:45:34
Name: John Baker
E-Mail: jb1@cougartown.com
Class: 62
Message: Hi All,
Does anyone out there in Cougartown know the whereabouts of Mr Featherston? He seems to be a very popular teacher lately, and I thought maybe someone could point him out to the group.
Thanks a bunch, John B
---
Name: Jack Hammer
E-Mail: jhammer@rosenet.net
Class: 68
Message: CONGRATULATIONS!!! Pat&Ed
Ed no wonder you didn't have time to answer my e mail of a couple weeks ago sounds like you've been a very busy boy. Lets hope you conducted yourself like a gentleman and no shotguns will be needed at this event. Once again I wish you guy's all the best and send me a little info about what's going on.
---
Wednesday, March 24, 1999 at 23:14:20
Name: Gary Nelson
E-Mail: Kruiszn@aol.com
Class: 60
Message: Yes- I've spoken with Zeke (Chris Montez) a couple of times in the last year or so. He was still singing, mostly Latino stuff and mostly out of the Country. Lives in Simi Valley, and is still the same 'ol guy. A little heavier. Gary Nelson
---
Wednesday, March 24, 1999 at 20:51:22
Name: Loretta Cuiper
E-Mail: LCuiper@aol.com
Maiden: Morelli
Class: 62
Message: Hi John,
Larry and I remember PV very well, but there must of been another spot up there that we called 32 Cities. This spot looked over towards San Pedro, it even had bats flying around up there. Larry and his old friends have some stories about that place, which Im sure alot of you out there have also. I do have to tell one on Larry, sometimes on a friday night when they did not have dates, they would take their old 50's cars with the spot light on the side, they would go up there and flash that spot light on those cars. Needless to say some were not too happy. That was a time of such good clean nonsense, nobody got hurt, just a little fun.

Note: Now that's a great story, and one not unlike the one I'm going to tell. Gordon Bell, Bob Reagan, me and maybe a couple of others (Larry might have been one of them)used to "Cruise the Blvd" in Gordon's brother Tom's, 47 Caddy (pictured). Tom had a great Studebaker Golden Hawk and Gordon didn't have a car at the time, so we'd use Tom's Cad once in a while. Tom, you DID know that right?? Anyway it had these super bright Appletons on it and we'd go up to Fairfax, which was THE place to park in the Baldwin Hills area and we'd wrap those Appletons with Red Cellophane. Now when we'd turn them on and shine them in cars, "the romantics" would think it was Da Fuzz. It would sure get their minds on something else Immediately.
---
Wednesday, March 24, 1999 at 14:59:25
Name: Anonymous
Message: Remember going to "park" up on Palos Verdes Drive - West. There is this turn-out where you can park your car and look out back toward home and see the coastline way up past Malibu. My brother-in-law, the first time he came with my sister to visit from back East said, "Hey, where do go to paaark around here anyway?". Well, everyone I know knew this spot. The turn-out is still there, same great view of Redondo Harbor, El segundo, you can see Downtown LA and the mountains. Great place to kiss.
Note: What's this "Anonymous stuff". Is there someone out there that would remember that place with you? Maybe there's MORE than one person that would remember that place with you, Hmmm. :o) Yes, I remember it WELL.
---
Wednesday, March 24, 1999 at 14:25:26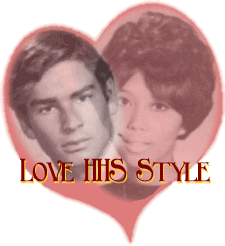 Name: Patricia Gard
E-Mail: pagard@directv.com
Maiden: Sacayan
Class: 68
Message: Hi John,
I've been reading the postings for awhile now, and have really enjoyed them. About five weeks ago I noticed on the Alumni List that an Ed Sharp had added his name. He sat behind me in Mr. Featherson's class, and I'd never forgotten him. I contacted him, he lives in Missouri right now, and well, after logging in countless email messages and progressing to phone calls, he came out and visited me last week. One special moment was on the second night, he gave me his class ring and said that I should have had that thirty years ago. We've been passing each other through the years, but because of this wonderful HHS website, we're planning on spending the next twenty or thirty years together. We both realized that the moment we saw each other at the airport. So thank you John for playing cupid.
Note: Patricia, What an absolutely wonderful story. I am proud to play Cupid for you. We ALL want to be invited to the ***BIG DAY*** you know. :o) Thanks a million for making my day here. I knew it was bound to happen sooner or later, but this is a FIRST for Cougartown. I feel like passing out Cigars.
---
If you have comments or suggestions, please email me at jb1@cougartown.com