Page 329

Hawthorne Time and
Temperature

Home | 60's Slang | Alumni List | Car Talk | Cougar News | Feedback | Hangouts | Memories
Recollections | Reunions | Street Scene | Teachers | Tributes | Vietnam | What's New | Keyword Search
Hawthorne High's only ZEKE. Chris Montez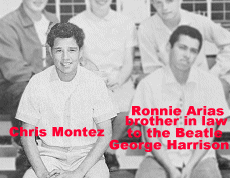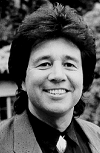 Married to LA Radios KRTH Chaz Kelley
---
<!-+++++++++++++++++++++++++++++++++++++++++++++++++++++++++++++++++++++++++++++++++++++++++++ +++++++++++++++++++++++++++++++++++++++++++++++++++++++++++++++++++++++++++++++++++++++++++++->

---

---
<!-++++++++++++++++++++++++++++++++++++ADD BELOW THIS LINE++++++++++++++++++++++++++++++++++++ +++++++++++++++++++++++++++++++++++++++++++++++++++++++++++++++++++++++++++++++++++++++++++++->
Name: Lyman Moss () on Wednesday, November 22, 2000 at 09:19:03
E-Mail: Lyman.Moss@PSS.Boeing.com
Class: 59
City and State: Everett, WA.
Message: Here is a fitting Quote from the past;
"Those who cast the vote decide nothing,
those who count the vote decide everything"
Joseph Stalin, Soviet Union.
Happy Thanks Giving and don't forget to stuff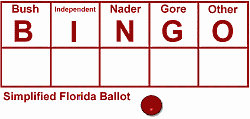 your Turkey with pregnant dimple headed chad, the people in Florida say its great.
Go Cougars
I think the Floridians could've figured out this new ballot.

Thanks Lyman
---

Name: Susan King () on Wednesday, November 22, 2000 at 06:09:47
E-Mail: sueking18@aol.com
Maiden: Bierman
Class: 1974
City and State: Hawthorne, CA

Message: Couldn't let this particular holiday go by without sending a special thanks to you, John. You have literally changed the world for so many in the Cougar community. I'll bet you never saw that coming.....The B girls will be mentioning you at the dinner table on Thanksgiving. Thank you for sharing this with us. We love you - and the gang!!
Aww gee Sue, if you think this was some kind of John Baker master plan.....well, it wasn't. It has been a blast though, and I've met so many Cougs from different eras (the "B's" included). I'll also be giving thanks for all of this, and all of you, who three or four years ago, I didn't know existed. You've all made a difference in my life, as well as each others......for that I am thankful. Happy Thanksgiving to you and Darryl, Sharon, Mike and Mikey, and Mom B. It's been over 2 years since your first post on feedback page 14 (I had to look). Thanks Sue for sticking around.
---

Name: Jim Lowder () on Wednesday, November 22, 2000 at 04:48:07
E-Mail: jlowder@ci.ivine.ca.us
Class: 66
City and State: Mission Viejo, Ca


Message: With everybody showing up from Mission Viejo on the feedback page, felt it was my time to add my name to the list of ex cougs living in beautiful Mission Viejo. And yes I sent six Lowders thru Capo Valley High School (also the Cougars, must be fate) Besides, didn't want Walt taking up all the space on the feedback page!!!!! This has probably sent Walt running back to the library to look in the 66 El Molino trying to figure out who I am. Anyway, sitting here at 0300 in the Watch Commanders office wondering how many others besides MacIsaac and Effler became gun slingers and peace keepers in the Wild Wild West or any other place for that matter. Guess that would include the fire guys and gals also, since we appreciate them so much when they are first on scene and do all the dirty work for us. That last bit was for you Captain Chesson!!!!! All you gun slingers and fire guys (that is when you can get out of the lazy boy and put the remote control down) give me an email and let me know how many there are of us still out here protecting the public. And for all of you that are close to retirement, come on 3% at 50, it can't get here quick enough!!!!!!!!! Hope all of you cougars and your families have a wonderful Thanksgiving. Be careful, be safe, and wear your vest. For those of you in the valleys of life right now, look on either side of you and you will see the peaks. Don't give up the hope, keep climbing up the hills and get out of the valleys. Happy Thanksgiving.
Hey Jim, Where has Ed Chesson been anyway? Haven't seen him since Wine Country Weekend. I know there're lots of Coug Firemen and Peace Officers. Let's here from some of you Cougs who snuff fires and bad guys. Thanks Jim for the shout, and come on back anytime.
---

Name: Janet Burkett () on Tuesday, November 21, 2000 at 22:52:57
E-Mail: jmburkett@att.net
Maiden: Humphreys
Class: 62
City and State: Mission Viejo


Message: Same goes for me.....HAPPY THANKSGIVING everyone!!...whatever your age, race, "IQ"!
(sorry Rick, call it one for us "old guys"). Be safe, be loved, be thankful, unless the wrong guys win in Fla!!
JB2
he he he he.... I love you sweety, even though you HAVE slipped a couple of tenths in the Giant Slalom over the last 15 years.
---

Name: Sherry Wingo () on Tuesday, November 21, 2000 at 21:37:22
E-Mail: dscwingo@pacbell.net
Maiden: Peppers
Class: 1964
City and State: Haw. Ca.


Message: A former Pastor of Del Aire Baptist Church has passed away. His name is Marvin Anderson. Those that went to the church in the fifties or sixties will surely remember him. He will be greatly missed. Our prayers are with his family.

---

Name: Mickey Mathena () on Tuesday, November 21, 2000 at 20:22:22
E-Mail: mathena@canby.com
Class: 58
City and State: Woodburn, Or.
Message: Anita, Thanks for the info on the past Cougars NW gathering. It would be nice if we could try it again. Have you got that new monitor yet? You really do need a real c'puter. Fry's has got some pretty good prices on monitors at this time.
Judy Wudy, since my comment to you about Betty she has contacted me and we've swapped messages several times. If you helped with this, THANKS.
For all you Cougars out there, no matter what cards we've been dealt in life, there are many things to be grateful for. Hope you can find time to say thanks to the man upstairs once in a while. Happy Thanksgiving to all.
Mickey
Hey Mickey, Same to you. I'm grateful for all the Cougs in Ctown and feel a kinship to everyone here.......even those young scamps, the McQuittys.

Everyone have a great and safe Thanksgiving.
---

Name: Rick McQuitty () on Tuesday, November 21, 2000 at 19:48:03
Maiden: Haveclothesonnow
Class: 74
City and State: Shangra La
Message: Here's wishing all of you the BEST Thanksgiving ever...no matter your race, creed, AGE...(hehe), ethnicity, or whatever.

---

Name: G'man () on Tuesday, November 21, 2000 at 18:45:36
Class: none
Message: JB-I might have to say "oops" about the Nomad. It belonged to Jim Benson's older bro, and I think that was Jerry....
Thanks Gary.....
---

Name: Walter Holt () on Tuesday, November 21, 2000 at 15:08:06
E-Mail: walter_holt_hhs66
Class: 66
City and State: Missi9on Viejo,Ca
Message: Leeroy....Ah lib'd 12 yeers in da sowth, an nos ya keent hab tanksgibben deener wi out black awd pees..an anys selb raspeton sutherneer nos dat

---

Name: Sherry Wingo () on Tuesday, November 21, 2000 at 14:05:20
E-Mail: dscwingo@pacbell.net
Maiden: Peppers
Class: 1964
City and State: Haw. Ca.
Message: Kristi Pealo, I received a post card in April saying the alumni books will be shipped by late Dec. Watch for it then. Any ques. call 1-800-546-6411.
Thanks Sherry
---

Name: LEEROY FELDERRUSTER () on Tuesday, November 21, 2000 at 13:12:21
E-Mail: leeroyfe@yahoo.com
Class: 1955
City and State: shiloam springs. ak
Message: HOWDY! Welps tanksgibin time agin! Wed bez tankfel fer ebryding dat da goods Lords brings ta us,goods ans bads. Wen wez sits on downs ta eats dis tursdays wed bez mity gratfel fer da pozzem, liber gump, calerd grens mufin stews, smash taters, swet tater pies,graby, stufin wit pozzems liber patty, rolls ans jams ans oars guds helth. Hapy Tanksgibin ta ya alls! LEEROY FELDERRUSTER AND BEULAH
And don't forget to be thankful for your corn squeezins, LeeRoy boy......you and Beulah have a Happy Thanksgiving too.......liber gump????
---

Name: Elizabeth Estrada () on Tuesday, November 21, 2000 at 12:58:21
E-Mail: dzlizzy219@aol.com
Class: 69
City and State: Redondo Beach, CA
Message: To the class of '82, I met one of your very own fellow classmates in my office last week. Her name was Natalie Dancho, now Natalie Foley. I introduced her to CT and hopefully she'll be checking in soon. To all other South Bay Cougars: FYI we have been invaded by a school?, herd?, flock?, gaggle?, pack?, pod?, of dolphins from Redondo Beach to Manhattan. There are hundreds of them and can be seen swimming and playing in the early morning hours. Lots of photographers are out on boats and on the shore to capture the images. It's been somewhat uplifting to watch them. Anyway, just thought you'd like to check it out...later...the very Dizzy Lizzy P. S. Happy Thanksgiving. My sisters, Sharon, Vicky, Linda and Laurie say hi to all.
Happy Thanksgiving to the Estrada family. Liz, I think it's a covey of dolphins....

---

Name: Kristi Pealo () on Tuesday, November 21, 2000 at 08:17:28
E-Mail: kpealo@hotmail.com
Maiden: Perkins
Class: 89
City and State: NAS Lemoore,CA
Message: Has anybody heard anything about those alumni books from Hawthorne? I paid for mine 2 1/2 months ago, still no book. A phone number to call would be nice! Thanks. Hows everybody doing? I haven't been to cougartown in months. Sorry :o( !!! Have a Happy Thanksgiving Cougartown!!!~~~Kristi

---

Name: Gary Lents () on Tuesday, November 21, 2000 at 07:56:43
E-Mail: glents@cybertelmail.net
Class: 67
City and State: Vista
Message: All this talk of cars! I saw Gary Benson signed in...he had the coolest Nomad of em all.
Is Gary Benson any relation to Jerry and Carol Benson?
---

Name: Gary Miller () on Tuesday, November 21, 2000 at 05:26:39
E-Mail: garyatsfo@webtv.net
Class: 641/2
City and State: San Francisco Ca.

Message: Time of the year to be thankful, and I am, for Family, health, job, friends, shelter, memories, and for growing up in Hawthorne, the best place you could of lived in the 50's & 60's, and I think the prettiest, girls in the world grew up there, I am partial to those born in 46,or 3 months either way. Now many have moved away, some even went to Leuzinger, gone but not forgotten, wherever you are, No. Cal, New York, Idaho, Big Bear and even still in Hawthorne and the South Bay. And to all you guys I want to say you were really, so so, just kidding. Now I have to listen to "Paradise by the dashboard lights" before I hit the sack, So Happy Thanksgiving to everyone, and thank you all for the memories.
Hey Gary, Haven't heard from you in a while. Thanks for the feedback. You and yours have a great holiday too.
---

Name: Anita Young () on Tuesday, November 21, 2000 at 00:37:36
E-Mail: youngun39@yahoo.com
Maiden: Aceves
Class: 1978
City and State: Newberg, OR
Message: To all HHS people....Have a very happy and joyous Thanksgiving Day this Thursday. I think all of us in here are very thankful for this site and for all the wonderful people it has helped us all reunite with or make new friends with. I know for a fact in my life, it sure has made a big difference and a huge impact, and in a very positive way. I love this site and all who participate in it. We Cougs are a special breed and at times such as the holidays when we think of those near and dear to us, this website and those who participate in it are on my list of those who are thought of very fondly and dearly.
Enjoy your day and long weekend ( for most of ya) folks. And rememeber to let those you love know it!

---

Name: Sherrie Moyers () on Monday, November 20, 2000 at 22:29:47
E-Mail: rsmoyers@earthlink.net
Maiden: Driggers
Class: 76
City and State: gilbert, az
Message: Mary (Risner) Weiler, how are you? I hope you remember me. Drop me a line if you do, and we'll catch up on things. Brian C, it's good to see you here too!

---

Name: Art La Mere () on Monday, November 20, 2000 at 22:06:40
E-Mail: lamerea@aol.com
Class: 73
City and State: Bettendorf Ia.
Message: To All HAPPY TURKEY DAY if you are traveling be safe and God bless you all and your familys from the La Mere family
Thanks Art
---

Name: Kelley () on Monday, November 20, 2000 at 19:48:32
E-Mail: k.k.currie@att.net
Maiden: Currie
Class: 67
City and State: coos bay,ore by the ocean
Message: Sunday, Phil Wow, Mike Anderson, Ricky Davidson Gail,Phil's wife, and myself, said our last good bye to our dear friend Lefty. Lefty's daughter sent some of his ashes to Phil, so he decided to take them to Bandon Beach. It was very nice, and I'm sure Lefty would have approved. Bye Lefty it was great to know you. Black Buds forever. Kelley

---

Name: Judy DeGrazia Blomsterberg () on Monday, November 20, 2000 at 19:15:07
E-Mail: JUDYWUDY@att.net
Maiden: 10centsadance...that'swhattheypayme.
Class: 64
City and State: Torrance, CA
Message: PROM NITE RESERVATIONS UPDATE: Anyone trying to make reservations at the Marriott Manhattan Bch for Prom Nite.. Please ask for booking under ~HHS Prom Nite 2001~ to get the best room rate. You'll be able to book it from today on.. One last note to MO TROTT & COLLEEN TROTT O'RYAN.. HAPPY 54th BIRTHDAY TO YOU BOTH.. seems like only yesterday that we were ironing our bra in a point & dancing together in your den to American Bandstand~~and now we're 54.. (forget the point) Here's to many more. Judy Wudy..

---

Name: Judy DeGrazia Blomsterberg () on Friday, November 17, 2000 at 09:09:00
E-Mail: JUDYWUDY@att.net
Maiden: goingaftertheteachersnow
Class: 64
City and State: Torrance, CA
Message: Re: Prom Nite TEACHERS--Well, before John boy shuts this website down for the weekend..let me mention that I have former teacher, Miss Julianne Dicus, working on a Prom Nite newsletter that will be mailed to quite a few former HHS TEACHERS. Seems that not all of them are online, so I'm on another questfest.."FINDING THE PROM NITE TEACHERS" Personally, I'd love to see Mrs. Ton again..she was a great teacher and never wore the same outfit twice in 2 weeks.. and she always had the latest style of glasses. My hero. (how's that for a criteria for popularity) In my books, all the teachers were great~~but back then I'd just come from Catholic School..where the nuns ruled with an iron fist~~and they and we always wore the same outfits day in-& day out.`ugh.. Patricia plaid.. Peter Pan collars..Pinafores.. White & blue saddle oxfords.. paper bag lunches-- tuna on Friday - mass every morn -- don't talk to the boys--don't talk to the girls--don't talk at all!!! Retreat time!!! Piano lessons--!!!!! Choir practice!!!!!! Oy Vey-Thanks again HHS, for saving me.
Judy Wudy - still on a quest.

---

Name: Wadman Family () on Thursday, November 16, 2000 at 22:47:18
E-Mail: sierrawaves@aol.com
Class: 66
City and State: Hawthorne, Ca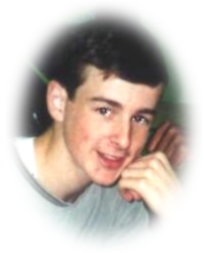 Message: The family of Kristopher Wadman would like to express our deep appreciation and heartfelt thanks to all who have shared our recent grief. The love, strength, and caring given to us by our family, friends, Kris' teachers, and even people whom we don't even know has been truly overwhelming. All of your kindness will never be forgotten. There is something special about Hawthorne people. The bonds of friendship forged years ago still thrive. Our parents have it, our generation has it, and our kids today have it. It's a bond of love that withstands the test of time and distance. In memory of Kris a memorial scholarship has been established to help deserving students at HHS achieve their dreams. Kristopher received such an opportunity and we would like to give back an award to seniors who share Kris' qualities of friendship, loyalty, and compassion as well as academic excellence. This is a grass roots type of scholarship-nickel and dime stuff with no major sponsorship. If you would like to help all contributions will be gratefully accepted.
Kristopher Wadman Memorial Scholarship Fund;
c/o Melodie Wadman
4816 w 138 St
Hawthorne, CA 90250
c/o Hawthorne Shaving, F.S.B.
2600 Sepulveda Blvd
Manhattan Beach, CA 90266
Attention: Erma
Join us to keep Kris's memory alive in our hearts. God took a good one this time. Life is so fragile and precious. Tonight give the kids an extra hug; tell your sweethearts how much you love them; let your family and friends know that you care...for it's the little things that make the fondest memories.
We love you Kris. We miss you.

---

Name: Rip McQuitty () on Friday, November 17, 2000 at 08:56:42
E-Mail: USN-Rip@msn.com
Class: 77
City and State: Great Lakes, IL
Message: Hi All! John Baker (Ctown web master), Chris Prewitt (Newsletter mailing guy), Doris Donaldson (Future Waltzing Partner), Judy-Wudy(You "Rowdy" you), Anita Young(Partner-in-Crime),Keith Jones(The MAN!),Brian Cheek(Paramedic Surf Nazi), Cindy Gindlesperger(One of the true local girls), Shannon Keys(Hmmmmm), Susan Ciampa, Louise St. George, Petey, Konnie, and many others. We love you guys, (and gals). Got to be politically correct these days ya know. (Can we all just get a big group hug going here? lol) It's good to be back. I hope you all didn't miss me too much.:-) (Sorry John, I would have made one of those funny looking yellow faces, but I don't know how. (Remember? I'm a computer dummy) BTW Chris, I haven't read the book yet, still learning how to read. But the pictures seem to be helping. Besides, us 70's people never needed academics. We knew everything already, and what we didn't know we learned from our 50's & 60's brothers and sisters (NOT), while they were chauffeuring us to the beach. Also, the only people selling flowers in the 70's was the left over 60's people that never came out of it. (Smiling Yellow Happy Face) As for our WARSHIP piggybacking the oilier, the terrorists had to pay with their lives, as did our sailors. But please remember one thing. It NEVER sank. (Due to the dedicated shipmates onboard) With all that a side, I like your style too bud, but I think Judy has you beat. That women sure knows how to shoot the bull… And just for the record, I don't take anything personal. I am secure with myself, "AND" my age. I always will be too, even when I get your age. He He Positive attitude is what I always say…I never seen a confident, (ok conceded) person without friends. (Ok John, we can call it MACHO if you like…) It's always the insecure people that bad mouth the confident ones. Besides, do you think the confident people are insulted by what the others say?BTW-A few of you have me and my brother mixed up. I (Rip) was never a streaker. Good things don't need advertisement…(BIG Ole' Honkin Yellow Happy Face) And as for the trash talking, I wouldn't call it trash, but if I did, I would have to say that most of the people that come here regularly, have logged plenty of trash before we got here. Nevertheless, I would like to extend my deepest sincere apologizes if I ever offended anyone, including the above mentioned. However, my brother and I have received numerous support emails for our participation on this site. Many people enjoy BSing, and I myself feel it generates fun. After all, after I started stirring things up, the site really took off. (Almost better than the show "SURVIVOR", or the Presidential ballot recount) People started getting anxious to log on to see what was going to be said next…(Or to see what "antiques" got excited) I don't ever and never will get angry over anything anyone says. Shoot, if that were the case, most of us wouldn't have ever made it through HHS. So feel free to sling the mud at me anytime you want.:-) Hey John, is there a page limit to each post? He He(Grinning Yellow Happy Face with Sunglasses) As for the Prom, my brother and I have been contemplating a few fun surprizes. (No! We aren't going to streak the Prom, besides, we are in the 21st century now, isn't it the girls turn now?) Hey! We could always hire a female streaker!!!!! :) I think I will take a cab to keep my tires from getting sliced, ha ha. Well John, you have a great thing going here as I've stated to you a few times before. I can't imagine how you keep up. So keep up the good work and let everyone roll with the punches. They can always ignore us…but a lot of your clients enjoy the change of pace and appreciate our humor. I'm hoping we will all be able to look back some day (Hey! How bout the Prom?!) and laugh at all of this. I'm lookiing forward to meeting and "PARTYING" with all the elders.(I promise I will be GOOD!)(As always of course, he he)Just don't make me "Waltz" or "Foxtrot", and I won't do the "Saturday Night Fever", Okay? Yes Brian, I will never forget when we recovered my stolen surfboard. I will have to tell that story here someday. Unbelieveable coquencedence huh? What a trip. Cindy, how the hell are ya? Thank you for your support. How's your sisters? I just talked with Vince on and off for a few days last week. Have you or anyone else reading this seen any of the Dimeo brothers, (Danny or Dino) around, or know how to contact them? For those of you who don't know, I worked at the Pizza Show with them for a few years, back in the early 80's. How about Mary Baxter? Keith bro, You are the man…Like this is news huh?:) I got an email from Mike Castro a few weeks ago and mailed him back, but haven't heard back yet. Juan, I talked with Tony last week. I usually talk to him about once a year. Thank you bro for your appreciation of my service to our great country, but BTW, you are confussed when it comes to who is better looking one.(John was right, try not to lay it on so thick next time,K?) Hey John, are you giving military discounts to the Prom?(Just kidding) In all seriousness, I hope you all know this is all in fun. So if you don't like what you read, or if it offends you, then feel free not to read any further…(Tag Your It!) You all are the best!!!!!(Lots of HAPPY yellow faces) Ok, so I've been called a smart ass…well it's better than a dumb ass. Glad to see you all finally learned how to spell our last name…(Not McQuinty) Well here's a few blasts from the past for ya oldies but goodies….Remember when the milk use to be delivered to your door step? How about going to the bank on Friday's before there were ATM machines? What a pain in the neck that was, huh? Or the GREAT Gas crisis…Or when only rich people had color TV's…Or how about when Thomas Edison invented the light bulb?…he he (That one was for all you 50's and 60's people out there…)Did any of you guys get Noah's autograph when you visited the arch? WOW! Do I have the record for the longest post yet? Just making up for lost time. Take care all (I'm going to go put on my waders now and make sure my virus program is working, standing by for the mud fight) :) BTW, please no email bombs, I will tell your teachers on you. Rip McQuitty

---

Name: Brian Cheek () on Thursday, November 16, 2000 at 21:26:47
E-Mail: cheek98@earthlink.net
Class: 1976
City and State: Littleton, Colorado
Message: Mary Weiler: AKA Mary Risner- It's been a long time, hasn't it. WoW! I'm totally blown away to find out that you have four kids and a grandchild. As for my sister Robin,(Class of 75) she's living in Wildomar, California with her husband Jeff. They have two children, Breana who is eight and little Evan age 4. Can't wait to tell her that I ran into you in CougarTown! Her husband's last name is Cleek, her last name only changed by a letter. Robin stays busy with her kids as you might expect, and is working for the local school district out there. I remember the York house the two of you shared, it was some "pretty wild times", as I recall. As for my friend Glenn McCarroll, I lost track of him somewhere in New Mexico, which was the last place I heard from him and that was years ago. Has anyone heard from him? - Mary... it was a nice surprise to find ya in CT. Take Care, BC

---
If you have comments or suggestions, please email me at jb1@cougartown.com