Page 234
Home | 60's Slang | Alumni List | Car Talk | Cougar News | Feedback | Hangouts | Memories
Recollections | Reunions | Street Scene | Teachers | Tributes | Vietnam | What's New | Keyword Search
More "Classic 50's Doo Wop" "The Shields"

---

---
<!-+++++++++++++++++++++++++++++++++++++++++++++++++++++++++++++++++++++++++++++++++++++++++++ +++++++++++++++++++++++++++++++++++++++++++++++++++++++++++++++++++++++++++++++++++++++++++++-> <!-++++++++++++++++++++++++++++++++++++ADD BELOW THIS LINE++++++++++++++++++++++++++++++++++++ +++++++++++++++++++++++++++++++++++++++++++++++++++++++++++++++++++++++++++++++++++++++++++++->
Name: Sharon () on Thursday, April 6, 2000 at 21:36:24
E-Mail: chas@ccmaui.com
Maiden: Willis
Class: 72
City and State: Maui
Message: Betsy Watts, No dog named arrow, but your bro and my bro were in the same class, and I am a hollyglen graduate, went to all schools, cabrillo, P.Burnett, and Dana..I believe you lived in that area too... Barb Duran hello back! Donna and Georgia (Cook), do you remember me, I hung with Debbie (that is your sis too) in grade school and jr. high...didn't she have to go to Lawndale...some hollyglen kids had to split at 138th...and go to Lawndale. Petey that picture was at two-six? Were they building that lifeguard building or was that the house on corner??? Where is Mark Talbert..his name just popped into my head??? I got busted in Pam Cleetons big green car with 7 guys, Pam and I were the only gals. Talbert went to jail, with Pam and I. Tony Jaqua was with us and I think Jeff Bottoms, and some others..Oh, that was fun..right. Thanks CT for jarring my memories.. Lisa are you home from Oahu yet???

---

Name: Wayne Dickey () on Thursday, April 6, 2000 at 21:25:31
E-Mail: wayne@salisbury.net
Class: 69
City and State: Salisbury.NC.
Message: Betsy, do you remember the "after Pink's incident"? I no longer have one, but Betty Kean is trying to locate one where she lives. John B. do you think I can get "the girls" to dance there? Just a thought. Jim Sloey, I signed papers today. So hopefully soon, it's California here I come. Keith, I told you to go to Pink's to watch after the girls. Now see what has happened!

---

Name: leslie greasby () on Thursday, April 6, 2000 at 20:30:16
E-Mail: mocsgrad@aol.com
Class: 79
City and State: whittier , ca
Message: Does anyone know what happened to LEE LAKE? She was George Key's sec'y during the 70's. Is she retired, living, or has she passed? I heard a rumor that she passed on from having cancer. If so when did she pass on and from what?

---

Name: Donna Wright () on Thursday, April 6, 2000 at 20:12:13
E-Mail: DonnaDGW4@aol.com
Maiden: Cook
Class: 69
City and State: IMissyou.Wayne
Message: Hey "Goddess" Why is it that our "OLDER" sisters still have that affect on us?? So that means I am no longer the "Pole Princess"? Thats O.K. I still am the Princess...Isn't that right Wayne?? Gary L...Bring the tens, the backbends were the truth... Speaking of "OLDER" Sisters...
HAPPY BIRTHDAY GEORGIA, I LOVE YA !!!!!!
(Can't lie about your age in Cougartown)

---

Name: ITDON'TMATTERWHATYOURNAMEIS () on Thursday, April 6, 2000 at 19:19:15
E-Mail: WSLOEY@AOL.COM
Class: 69
City and State: ECV
Message: This whole thing of Cougartown is a BLAST, keep reaching for the stars, JB you are the greatest, the dynamics of this site is AWESOME..
Dzlizzy good to see you again.
Wayne, sell the f---ing house will you, and get out here.
Rowdys keep it going.
Litton you have been to quiet and to think Henry Cooper is living in Harmony, ha ha I love this site.
Gary you bring up some brain waves thanks, keep your ten spots in your pocket. DZ is a professional.
R. Ridings your e-mail address is defunk.
Royal keep turning the pages man, you the man in my book.
Keith.... It don't matter what your name is .... be a coug.
CYA Bill.... El Rojo how are you doing?
Hey Big Bill, Man I was gettin worried about you. You're another "WAAAY OVERDUE" Coug. Thanks for checking in and I gotta agree.....a 10er is a slap in the face to a Pro. Be a Coug boy......
---

Name: Betsy Wright () on Thursday, April 6, 2000 at 18:52:27
E-Mail: Bettsann@aol.com
Maiden: WATTS
Class: 76
City and State: Morristown, New Jersey
Message: Sharon Willis - did you have a dog named "Arrow"? Maybe it was your brother who hung out with my brother Don...that's all I remember!
Wayne Dickey: I lived in Winston Salem for 15 years, hung out at Dairy Queen in Salisbury when my sis lived there for a while. What do you do there? My hubby's job is taking us to Arizona, so anyone who lives there please email me with job ideas.(I work with deaf kids...)
Annex Deli - I used to work there too! The owner made a ton of money and moved to Australia - I miss the west, but returning soon!

---

Name: Holly Hatton () on Thursday, April 6, 2000 at 18:52:12
E-Mail: hhatton.ggu.edu
Maiden: Hollingsworth
Class: 66
City and State: Monterey, Ca.
Message: Elizabeth Estrada: Boy, what a memory! Yes, the Hawthorne P.D. did "invade" my party! What was worse, so did my parents! Trying to tell them it was grape juice instead of red wine was a real test!
Glad to see you remembered another one of those 133rd street people! I still think it was the best street in town! How are your sisters? Have been away from the neighborhood for some time, but the memories are always with me.
By the way, does anyone know where Susan Dimock (class of '66) is? Would love to connect with my first "roommate" after HHS!
In the meantime, it is great to connect with people who shared some of the best times of my life. Thanks CT!
Love, Holly

---

Name: Elizabeth Aleccia () on Thursday, April 6, 2000 at 17:47:17
E-Mail: dzlizzy219@ aol
Maiden: Estrada
Class: 69
City and State: Redondo Beach
Message: Sorry, Gary, Either Or is long gone, but there are some great stores in that location...friends of mine...check em out. I think Mermaid still stands... cya

---

Name: Paula Johnson () on Thursday, April 6, 2000 at 16:48:19
E-Mail: pjsvete@hotmail.com
Maiden: Arnold
Class: 66
Message: Hi, just discovered this page and looking forward to enjoying the past.
PJ
Welcome aboard PJ and enjoy away.
---

Name: Vicki Torres () on Thursday, April 6, 2000 at 16:33:37
E-Mail: vtorres@ipa.net
Maiden: Loyd
Class: 1968
City and State: Carthage, Missouri
Message: Happy Birthday Georgia Fiorante. Wish I could be there to celebrate your big 5-0 with you. Cheer up, it's going to be a great decade! Love, Vicki
Yeah Georgia, I think someone wrote a book called, "I'd rather be 50 than Pregnant." Kinda puts it all in perspective huh. Be a Coug girl.....
---

Name: Judy DeGrazia () on Thursday, April 6, 2000 at 15:33:37
E-Mail: REDONDO612@aol.com
Maiden: velcropromdress
Class: 64
City and State: Torrance, CA
Message: Hey Dizzy Lizzy Estrada & Donna Cook.. Please stop trying to dance the side step about being at the Wild Goose.. Doesn't the name say it all ~~"THE WILD GOOSE"~~!!!!! If you're gonna be ROWDY..just do it.. Marsha Russell, the queen of porcelain, and I never give excuses.. "WE JUST DO IT" (don't go there John) Hey, I think I just created the new ROWDY slogan. IOLAPD.
Judy DeGrazia THE ROWDYS
I have to say, "No one is Rowdier".......Thanks Judy
---

Name: Kelley () on Thursday, April 6, 2000 at 15:17:28
E-Mail: bigkell50@yahoo.com
Maiden: Currie
Class: 67
City and State: coos bay, or
Message: Just a quick comment about the picture of Petey and the girl w/the pink pants at 26. The cute girl sitting in the background, is Carol from Oregon, Robert (Bebop) Heggs first wife. I know some on you wonder about Bebop. Also, I'm sorry to have missed you Royal. There is some great site seeing in Coos Bay. Also, we could always visit Robins MOM.

---

Name: Elizabeth Aleccia () on Thursday, April 6, 2000 at 14:09:19
E-Mail: dzlizy219@aol
Maiden: Estrada
Class: 69
City and State: Redondo Beach
Message: Well heck!!!! I'm in trouble again! My sister Sharon (class of '61) logged onto CT and read about the after Pink's story...She's not laughing....So I have to fess up. Donna and I did not do any lap dancing, that was a joke. OK? We did go to the Goose 'cause, well., I lost my keys and we didn't hitch any rides..and that's the end of the story.........Thank you and Bye
Not exactly the way we heard it from the security guard at the Wild Goose, but HEY, if that's what you want your older sis to think.....then fine.
---

Name: Linda Reynolds () on Thursday, April 6, 2000 at 13:47:16
E-Mail: linrey@yahoo.com
Maiden: Jones
Class: 62
City and State: Chatsworth, CA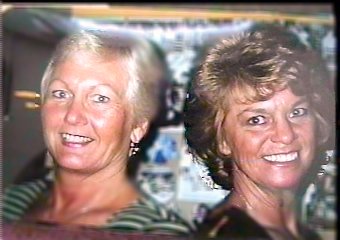 Message: Hey....Dan Dye, it's your birthday?! Happy Birthday! I remember in 5th grade in Mrs. Simmons' class we called you "Danny". Darn, I'm a month older than you..... Thanks Baker Boy for a nice lunch yesterday. I know it's a looooong drive to Encino from Lomita. You're the best! Linda
Hey thanks for paying. You know I'll always be there when YOU PAY!! That Santa Fe Chicken Salad is THE BEST!! We WILL do that one again. For you Brooks Paint and Hardware people out there, the picture above is of Nancy (Cheryl) Brooks Kari..........OH, and Linda too. It was taken at the First 10 years of Greatness reunion in 1998.
---

Name: Barbara Duran () on Thursday, April 6, 2000 at 12:42:31
E-Mail: BJD2354@AOL.COM
Maiden: Embesol
Class: 72
City and State: El Segundo CA
Message: Hey Debbie Mc Gregor, you & I will have to promise each other to meet at Pinks...for sure! Sounds like we're missing all the fun. Hi Sharon Willis!!

---

Name: Wayne Dickey () on Thursday, April 6, 2000 at 10:34:08
E-Mail: wayne@saliabury.net
Class: 69
City and State: Salisbury, NC.
Message: To Georgia Cook: "HAPPY BIRTHDAY". From now on, may everyday bring you happiness, peace and joy. Go out today and smell the flowers, look into the sky, and have that "happy to be alive feeling. For today is yours! From your maybe (Future) Brother-in-law.

---

Name: Elizabeth Aleccia () on Thursday, April 6, 2000 at 10:13:06
E-Mail: dzlizzy219@aol.com
Maiden: Estrada
Class: 69
City and State: Redondo Beach
Message: Joe Cox! How great to see you here. Are you still that country boy from Tennessee? You and I had Mr. Williams for Art in the fall 1965. I don't know if you know this, but you were my very first 'real' date and better than that, you were a very dear friend. I hope all is well in your life. Next time CT has an event I sure hope you and Kathy can make it....I'd love to see you guys. And, to Petey. I must agree with you, Kelly Currie has the Rowdy market cornered. Taught me all I know about hangin loose and having fun...(and a few other things too) And, finally to Holly Hollingsworth, another 133rd Street Wild Thing.....You had the only party I remember that got busted by Hawthorne PD. Are you out there? Still the 133rd Street Party Girl? I sure love all you CT people.....God Bless you all, and be well......Goddess

---

Name: Petey Smith () on Thursday, April 6, 2000 at 08:56:26
E-Mail: beedyboink@msn.com
Maiden: Smith
Class: 1972
City and State: Salem Oregon
Message: Sharon that hairdo was a result of my first Toni home perm. And I had a head band in every color. Why does a bad perm last 3 years? That salty ocean water straightens it right out. I may never be the Breck girl but I qualify for Hollywood park Goose girl.
Kelley in the picture of you and me at 26, the gal in the background is Coos Bay Carol, Bebops ex wife. Also I'm wearing those famous go-aheads someone mentioned. Nice belt Kell. Accessorize Kell, thats's the secret.
Peace,love, surf

---

Name: Gary Lents () on Thursday, April 6, 2000 at 08:55:09
City and State: Vista
Message: To JB...I wasn't yanking...contact Connie! I am even tryin to find Terry Mazotta to lead us in a rendition of "Hey Lottie Lottie"...I that a couple of other questions for the S. Bay crew...Is the Either/Or bookstore still around, and how about the Mermaid restaurant? Oh yeah, Hector Carrillo was talking about the Original train-track turf Hodad, Ralph Busita...said they found him there in the end. Also, Goddess & Pole Queen, I'm bringing a pocketful of tens.

---

Name: Jim Peppers () on Thursday, April 6, 2000 at 07:50:42
Class: 61
City and State: Athens, Greece
Message: Hello to all. Royal Lord, Tim Lutz and Bob Rierdon glad to see your names on the feedback page, plus glad to know you're alive and kickin. A special hello to Nadine Hollingsworth Burg. Thanks for the letter. I promise to get one off to you to fill you in on the last forty years. All of your cougar activities sound great. Have fun everyone! P.S. John, could you tell me whether or not the E-mail address that I gave you a while back works? Again, congratulations on the site!!!
Hi Jim, Sorry, I don't have, or can't find, an email address for you. John B
---

Name: Sharon () on Thursday, April 6, 2000 at 03:14:42
E-Mail: chas@ccmaui.com
Maiden: Willis
Class: 72
City and State: Maui
Message: John, guess I wasn't clear...I know how to scan and do all that file stuff, just needed to know where to send it...Tanks! and Mahalo and you'll be getting something from me...still looking for that Pam Cleeton picture...
Thanks Sharon and again for all you picture senders out there. Please send all pictures to the john14@pacbell.net address.
---

Name: Tim Long () on Thursday, April 6, 2000 at 02:03:21
E-Mail: tlong@vcnet.com
Class: 74
City and State: Moorpark, CA
Message: Hello all - glad to hear Pink's was a great success! I saw the posting about the information card and I *DID* receive one. Can anybody shed some light on this HHS alumni directory? Is this card legitimate?
Sue King - still need to make time to get together with you - we're so close!
Cathy Porter - email me!
Does anybody remember Mr. Macha? I just got an email from Leo Umana - Mr. Macha is doing the lecture circuit, still talking about historic airplane crashes! He was doing this stuff in '74! Funny how some things never change!
Tim, If you want to know more about the card, and it IS legitimate, please do one of the things above. Thanks......
---

Name: Gina Peck () on Wednesday, April 5, 2000 at 23:57:53
E-Mail: rjpeck@pacbell.net
Maiden: Black
Class: 80
City and State: Los Angeles, CA
Message: The Kettle, Tiny Naylor's, Zeppy's, Micky's, Uncle Bill's!!! WOW!! What a blast, Thanks for the memories!!! I remember walking up from the pier and wanting that pizza SOOOOOO bad! But, as a girl in a bikini if you ate, your stomach might stick out. You guys had it so easy!

---

Name: Dan Johnson () on Wednesday, April 5, 2000 at 23:47:32
E-Mail: wch1ispink@aol.com
Class: 77
City and State: Key Biscayne
Message: Cougar Floydheads -- come out of the closet -- you know who you are (and believe me, we remember who your are) Which One's Pink? is finally making its South Bay club debut @ The Pitcher House, 142 PCH in Hermosa Beach, $5.00 cover (about $3 to $5 less than clubs normally charge for us). We are playing with a Jimi Hendrix tribute, Voodoo Child. Show starts @ 9:00 p.m, W1P goes on around 10:30 -- see you there!
Thanks Dan
---

Name: patty valencia () on Wednesday, April 5, 2000 at 23:30:55
E-Mail: pvalencia2@aol.com
Class: 1974
Message: Ahhh yes. The Kettle and the Criterion. Midnight munchie spots. Loved those zucchini and ranch dip plates at the Kettle. Good job Ingrid! I'm going to a wedding of one of the 'old' 70's surfers (non HHS grad) this weekend so I hope to see some other old timers from my beach days, which were mostly post h.s. Boy I hope this year's summer is close to the summers that just got rejuvenated here in CTown.
Me too. I just dug out my Huaraches and my Baggies. I'm gonna do a little sidewalk surfin' down to bury the beer now. I'll see you guys at two-six tomorrow. Cowabunga Dudes and Dudettes.......
---

Name: Royal Wm. Lord Jr. () on Wednesday, April 5, 2000 at 22:45:20
E-Mail: lord@ugsolutions.com
Maiden: Same as above
Class: 1961
City and State: Cerritos, California
Message: Kelly of Coos Bay, Oregon-- Wish we had known of the invite, we definitely would have taken you up on it. We went right through Coos Bay on the trip. Us Cougs have to stick together. Thanks for the invite. John, Guess who called me the other day? Why did I say that, there is no way you would know. It was Tim Lutz, from Blue Springs, Missouri. He wanted to know if I heard any word of our 40th, (gulp!) Class reunion. I told him all about Cougartown and how to get on line. I hope he will give us a shout! THANK GOD I'M A COUG! ROYAL LORD
Hey Royal, Tim just added his name to the Alumni List, so all you Tim Lutz fans give him a shout. I wish I had that red 55 Chevy he had in high school. Thanks Royal and we missed you and Pat at Pinks last Friday.
---

Name: Sharon () on Wednesday, April 5, 2000 at 20:45:34
E-Mail: chasccmaui.com
Maiden: Willis
Class: 72
City and State: Maui
Message: John, How do I scan a picture to you??? I may have a few oldies.
Sharon, It depends on the scanner, software, computer, etc. That's kinda like saying, "teach me to play the piano cuz I want to play you a song." You'll have to scan a picture to a file, then attach the file to your emailer, BUT PLEASE don't send a bunches and bunches at a time, especially if you're just learning, and to all who send me images, once again, please send ALL IMAGES to john14@pacbell.net. Good luck Sharon....
---

Name: Sharon () on Wednesday, April 5, 2000 at 20:34:41
E-Mail: chas@ccmaui.com
Maiden: Willis
Class: 72
City and State: Maui
Message: Judy Degrazia! Please tell Tom and Jeff hello, we were all buds! Jeff and I used to tell people we're related. Those two sisters are lucky gals!!! Petey we were taught by the best queens of the rowdy's huh!? But could anyone beat our surfer stomp!!?? And come on someone has that year book from 70' with Pam's car in senior square it was full two page middle of the book...I will dust off some old boxes and look for mine...Petey at first I thought you were on the carton, yeah I do remember those calandars! Thanks John for that recollection of that hair do! I haven't cut my hair since, and happy to report it is down to my waist!!
PS. Judy tell the guys I still paddle out on a south swell!

---

Name: Jean Triplett () on Wednesday, April 5, 2000 at 20:02:43
E-Mail: AngelWings3939@aol.com
Maiden: Chesson
Class: 67
City and State: Riverside, CA
Message: HEY THERE JOE COX AND LARRY BILLER ........ WELCOME ABOARD! WOW .......MORE '67 PEOPLE. THIS IS GREAT. lET'S SEE ........ABOUT 10 OF US NOW ON THE FEEDBACK PAGES. WE'RE ON A ROLL!!

---

Name: Alan Nelson () on Wednesday, April 5, 2000 at 19:25:24
E-Mail: anelson@redrivernet.com
Class: '
City and State: Parker, Az

Message: The Kettle was on the corner of Manhattan Beach Blvd. and Highland Ave. Two blocks north was "The Wooden Shoe", known originally as "Tiny Naylor's". We spent many a pre- (and post) party night there. Both were famous for their 2 AM "Bar-Rushes". Lest we not forget Zeppy's Pizza, where we would stuff our faces with pizza (2 slices and a large coke) while the wimmin folk were tryin' on bikini's at Mickey's next door. (I tried to get hired as a "fitter" but they never gave me the job, bummer!)
Dewd!!!
---

Name: Cheryl Nicocia () on Wednesday, April 5, 2000 at 19:20:19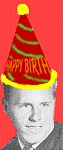 E-Mail: chernico@cvc.net
Maiden: Christensen
Class: 62
City and State: Keno, Or (on the river)
Message: To DAN DYE...HAPPY HAPPY BIRTHDAY !

---

Name: Gary () on Wednesday, April 5, 2000 at 18:40:37
E-Mail: ambassador
Message: Well folks....here's another one for ya...Connie Jax is organizing a party for ya Cougs...her daughter works at Ruby's in Irvine...they have a lake view, volleyball, pool, spa, and more...contact Connie at sncbeverly@earthlink.net
Now Gary, You wouldn't be yankin' on our drumstick would ya'.
---

Name: Ingrid Larson () on Wednesday, April 5, 2000 at 16:38:09
E-Mail: ingridl@fdgdesign.com
Class: 74
City and State: Long Beach, CA
Message: Patty Valencia were you thinking of The Kettle at the corner of Manhattan Beach Blvd and Manhattan Ave? Or were you thinking of the other coffee shop a few blocks north on Manhattan (kinda adjacent to the civic center) across from Uncle Bill's Pancake House? I think it was called The Critereon (it's now a Good Stuff Restaurant.) See YA
Ah Yes.....The Kettle. Bebe Bonnell's place. Very good breakfasts in there. Do I get a breakfast freebee for the commercial Bebe??
---

Name: Howard A Duran () on Wednesday, April 5, 2000 at 13:07:32
E-Mail: doo4usc@aol.com
Maiden: John Allen
Class: 61
City and State: Lake Forest Ca
Message: Bobby Hunter, I met your ex-wife Linda, and she gave me her phone number to give to you!

---

Name: Judy DeGrazia () on Wednesday, April 5, 2000 at 11:57:23
E-Mail: REDONDO612@aol.com
Maiden: it'sgoodtobeQueen
Class: 64
City and State: Torrance, CA

Message: Hey Sharon Willis~~Yes..Tom DeGrazia is my baby bro. The "old" pic of him blew me away (don't go there John) That must have been Tom in Hawaii.. and he "still surfs" now & again with his old friend from high school, Jeff Willis.. Oh ya, they're brother-in-laws now. Re: The ROWDY RULES.. I'll have to get with Marsha Russell again and we'll post them one more time for those that want to join.. and it ain't gonna be pretty.. be back later.. IOLAPD
Judy DeGrazia THE ROWDYS

---

Name: Bob Rierdan () on Wednesday, April 5, 2000 at 10:54:32
E-Mail: printer@cheerful.com
Class: 61
City and State: Mountain View, MO

Message: John, You are right that I may have waited a little too long to confess my intentions to Madeleine. But in my defense I must say; a boy's interests are pulled in several directions during those years. There were the powerful influences of Cub Scouts, learning my ABC's and building apple crate scooters.
Bob
Apple Crate Scooters!!! The forerunner to the Skate Board.....
I can't remember when that would have taken precedent over a girl though.
---

Name: patty valencia () on Wednesday, April 5, 2000 at 10:51:26
E-Mail: pvalencia2@aol.com
Class: 1974


Message: Boy, oh boy. The Annex Deli and El Tarasco. Also Moon's market. Brings back those bikini days roller skating, volleyball playing and body surfing at the beach. Have to admit, never danced at El Tarasco. Must have been a Rowdy thing. How about the Pelican restaurant for a 'good' meal out? Also that great fried zucchini at, ohoh, old age strikes, what was that coffee shop on the corner called? I think it's still around.

---
If you have comments or suggestions, please email me at jb1@cougartown.com