Hawthorne Time and
Temperature

Home | 60's Slang | Alumni List | Car Talk | Cougar News | Feedback | Hangouts | Memories
Recollections | Reunions | Street Scene | Teachers | Tributes | Vietnam | What's New | Keyword Search
Another Early 60s Classic> Jessie Hill
<!-+++++++++++++++++++++++++++++++++++++++++++++++++++++++++++++++++++++++++++++++++++++++++++ +++++++++++++++++++++++++++++++++++++++++++++++++++++++++++++++++++++++++++++++++++++++++++++->

---

---
<!-+++++++++++++++++++++++++++++++++++++++++++++++++++++++++++++++++++++++++++++++++++++++++++ +++++++++++++++++++++++++++++++++++++++++++++++++++++++++++++++++++++++++++++++++++++++++++++->
Name: Frank Romano () on Sunday, August 15, 2004 at 18:31:37


Email: fromano@lvcm.com
City and State: Las Vegas, NV
Class: 1961
Message: Reading Jim Peppers reports and commentary, is at best difficult. I understand Jim?s feelings about the cheers for USAMA BIN LADIN after 9/11 since I still feel, that those folks are very very lucky that yours truly doesn?t have his finger on the button. At the same time! That?s why the folks in the USA don?t give people like me the button to push. When they did the job on my thumper they didn?t do a thing to help the type ?A? personality. My idea of an Eye for an Eye is to remove their entire head, and then pave the SOB?s yard. That way in 10,000 years or so, a cottage industry making glass will be ready to industrialize the area. Truly, I don?t understand the posture of this generation of Greeks. There parents and grand parents stood with us in WWII, and Korea. I don?t know what they did in Vietnam, and just now, I don?t have the desire to read about that. What I do know is, that we have all lost souls dear and near to each and all...in every conflict, that has been present on the face of the planet. And the sooner we clean up the rats nest, in whatever corner of the planet they are roosting, the safer our kids and grand kids will be. As a residence of the USA, we best pay attention. Attention to everything in our backyards. We seem to forget, and then grow complacent. Then, a select group begins to worry about issues, like the RIGHTS? of those who want to wipe us off the planet. Lets forgive them... just after we open the extra large can of whompass. We should never never forget them. That?s when we ask to be reminded of their presence, and start to look up and check if the Stars and Stripes are still flying! Right now, we have kids giving their lives, to keep us at home thinking. So, don?t stop thinking and paying attention. Please, hang in and support them as they deserve our un-compromised posture now, and tomorrow when they come home. Keep the report flowing Jim...the networks, could use your unabashed points of view.
OK I agree, but this place is about HHS and Hawthorne. PLEASE if you have something to say about anything other than what this website is about, please email each other. Thanks Cougs.....
---

Name: Jim Peppers () on Sunday, August 15, 2004 at 16:32:27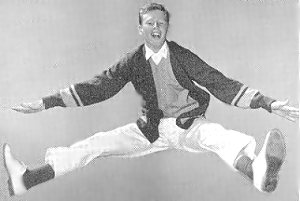 Email: JimPeppers@yahoo.com
City and State: Athens, Greece
Class: 1961
Message: Jim Dally, Wow! Do the Greeks hold grudges? You must know about the Greeks hating the Turks. The Turks occupied Greece for 400 years. The Turks were run out of the country in the 1800's and the Greeks still hate them! The junta was a long time ago by American standards but it was just yesterday for the Greeks. They celebrate the fall of the junta and mourn their dead from the dictatorship every November 17th. They end the celebration with a march to the American embassy. That's why the November 17th terrorist group was never caught until recently. The majority of Greeks tacitly approved of the killings, especially the killing of the CIA chief, Welch, here in Athens. This is why I said that the Americans shouldn't come here, the Greeks don't deserve their dollars. I haven't felt the same about this country since the reaction to 9/11 though. It was just unbelievable how they rejoiced at America's tragedy. I called television stations and reminded them that Greeks had died ,too. However, that didn't stop the outpouring of hatred for the USA. When they had a friendly soccer game here with Holland, a minute's silence was requested for the victims. Instead of silence they began chanting "Bin Ladin, Bin Ladin". I'll never forget it and I'll never forgive them for that. Just as they find it hard to forgive Americans for bringing democracy to a stop in the land of its birth. I think here that forgiveness is the key word. Forgive them even if they don't forgive you. That's the American and the Christian thing to do. Take care, Jim Peppers
OK, that's enough about Greece. Let's get back to Hawthorne. Jim Dally, if you want to rebut this Feedback please email Jim Peppers at jimpeppers@yahoo.com.
---

Name: Jim Peppers () on Sunday, August 15, 2004 at 16:06:56
Email: JimPeppers@yahoo.com
City and State: Athens, Greece
Class: 1961
Message: John, sorry to have upset your sensibilities. You're right! In many respects those are the qualities admired by Greek men. Remember, prostitution is and always has been legal here. For centuries it was just accepted that you had a wife and a family and your mistress or mistresses. That's changed somewhat, but cheating on your wife or vice versa is something of a national sport here. What I meant by being ahead is that sexuality is not considered bad. On the contrary, Greek men and women are much more matter of fact about nature. Yes, Clinton was admired here for being a womanizer. Remember, Andreas Papandreaou had an open affair with an airline stewardess, divorced his wife, and made the stewardess the new first lady. It wasn't a matter for discussion here. He was just being a man, or a mangas, as far as the Greeks were concerned. I don't judge it, it's their way and it works for them. Obviously, it doesn't work in the USA. I could never get them to understand why Clinton was seen as such a dastardly fellow by the Americans for cheating on his wife and being a womanizer. They hated him for bombing Kosovo, but winked about his affair with a young woman. The Greeks have been around a long time and I don't see them going to hell in a basket, but theirs is a different culture with a long history. They don't think that they need any lessons from anybody else, though in my opinion they could certainly due with some changes. But they'll get around to it in their own time if and when they decide it's necessary. Didn't know my comment would cause such a reaction. But it's good to get the juices flowing, isn't it? Take care, Jim Peppers
Thanks Jim, No offense taken, and didn't mean you or your wife were going to hell in a handbasket. Just meant I can see why Greece is not on the World Power list. I guess if they admire the marital cheating kinda guys and gals, maybe we can send you President Clinton and he can run for King of Greece or sumpthin'.

---

Name: Walter Holt () on Sunday, August 15, 2004 at 15:33:52


Email: wholt1948@yahoo.com
City and State: Costa Mesa, Ca
Maiden: GoCharlenaFie FieFie Fie FeeFeeFeeFee
Class: 1966
Message: Not to worry John, Schroeder, El Rojo and all you Coug Fans of the beloved "Charlena." We will not be devoid of that immortal Fav of Cougartown at the 1st Annual Cougartown Picnic after all..Thanks to fellow coug Norm Vorhees whom e-mailed it to me in wav form. So I have converted it to Mp3 and will be breakin out the ole CD Burner once more to include it and some others of our time era favs that I recently found and didn't have. Thanks to digital radio, a little ingenuity, a nifty wave recording program and a wave editing/converting program. But Alas there will always be a few more tunes I can't seem to find(or some I don't want to)and yes john I do have your "Surfin Bird". Hey I found some by cool ones by "Link Wray", anyone remember him? Hmmm feeling a bit like Casey Kasem here... Sharon B my 15 year old daughter should be coming to the picnic, but that is still a lets see at this point. Having a pre-planned Cougar sighting on Tues with Ron Reinholdson. Guess what we will be doing? Ride ride ride the wild surf...Gonna take that one last ride.
I just, as we speak, emailed the MP3 version of Charlena to you.
Link Wray and the Ray Men, OF COURSE. Lots of surfin tunes there. And if you just happen to leave Surfin Byrd off the CD, why that'll be fine with me.

---

Name: Jim Dally () on Sunday, August 15, 2004 at 15:30:44


Email: jmd619@netzero.net
City and State: Carson, CA
Class: 1963
Message: Hi: This is for Jimmy Peppers; sounds like you've done well in your life, good for you. Having never been to Greece myself (other than the Olympic coverage on T.V.) I really didn't know that they had a hatred for Americans. If they were "Real Men & Women" they should get over something that happened 37 years ago. I guess they hold grudges?

---

Name: Mike Angle () on Sunday, August 15, 2004 at 15:16:29
Email: anglec1@msn.com
City and State: Aloha, OR
Maiden: MANGLE
Class: 1967
Message: Gee... Looks like Ronnie stays up late, Jim goes to (flower) bed early. John, I can't remember any other X-Beachboys either just the ones you mentioned and somehow I don't think Al would be willing to travel much out of the bay area to work with the guy that originally replaced him and eventually replaced. Glen Campbell hasn't been working much lately...I haven't seen John Stamos much lately either...Oh well it will remain a mystery until I get the flier later this week. Got the T-shirts at my brother-in-laws while visiting LA-LA. Wore them 2 days on Catalina...No Cougar Sightings. Wore it while walking the GALLERIA and at the Volley Ball Championships. Wore them while visiting Myrna and Jim Wood up in Grass Valley/Nevada City...No Cougar sightings. Then while in Reno for Hot August Nights, wore them two days in a row and at the Reno Swap Meet and still no Cougar Sightings. I must be wearing them wrong. Is there insturctions, I didn't find them in the package. When all else fails "READ THE INSTRUCTIONS"!
The only instruction sheet that comes with the shirt is "FOR COUGAR SIGHTINGS WEAR T-SHIRT RIGHT SIDE OUT". And the story on David Marks was he was too young and his mommy and daddy wouldn't let him tour with the group. Lucky for Al, huh.
---

Name: EL ROJO () on Sunday, August 15, 2004 at 09:41:25


Email: jakejude@aol.com
City and State: Kuna, ID
Maiden: NOT CHARLENA
Class: 1961
Message: Schroeder...I love your prose. You are the linguist of C-town. And I didn't, as you have, research the Band or members of such. When a tune is bitchin, "it's bitchin"! Walter and John, I realize that you might do without "The Big C" for one day, but Walter its available on C-Town in about 8 or 10 spots for download. But then, maybe that falls in the category of plagiarizing from C-Town. But then again we got it from Napster one cool night a few years ago.:-) Would love to be at the picnic. You Cougs have a wonderful time.
JB, with Hunter Hancock passing, we should >play a tribute to him. Maybe some of these new signee's haven't heard that CD that I gave you. Just a thought.MAY THE COUGAR BE WITH YOU. Jake N Jude.
I'll email the MP3 version to you Walter.
Is it true Hunter Hancock never played a song by a white artist?
---

Name: Jim Peppers () on Sunday, August 15, 2004 at 05:03:43


Email: JimPeppers@yahoo.com
City and State: Athens, Greece
Class: 1961
Message: Dear Cougars and Paco! In Greece you can jump off a cliff in the nude anytime you want. Nude sunbathing has been popular for many years here. Sex is normal here; Clinton was a MAN not a pervert according to Greek standards. In general, the Greeks are far ahead of the Americans in that respect. All of the islands have nude beaches. Unfortunately, I can't enjoy them anymore though. Had a bout of skin cancer and can't be in the sun anymore. The Olympics seem to going along smoothly, but there is definitely a lack of people at the venues. The Americans didn't come in the numbers that they usually do. The Greeks didn't and don't deserve their bucks. They are a proud people though and still maintain that they don't need the American presence here. They still maintain their 9/11 stance that the Americans had it coming. So be it. Let them feel the results of their dumb position. Anyway, regardless of the empty stadiums, the city is really festive. My wife, daughter, and I went down to see the Queen Mary 2 last night. You would probably have trouble squeezing it into the driveway. It's really something! Anyway, bye for now and more later. Howard, we can find you a deserted and beautiful beach for you to skinny-dip. When are you coming? Take care and have a ball at the picnic! Jim Peppers
So in Greece, President Clinton was a MAN, not a cheating husband, womanizer; and that's being far AHEAD of the USA? God, no wonder the Greeks are going to hell in a handbasket.
---

Name: Mike Angle () on Sunday, August 15, 2004 at 01:19:39

Email: anglec1@msn.com
City and State: Portland, OR
Maiden: MANGLE
Class: 1967
Message: X-BeachBoy Alert...STOP ATTENTION...STOP David Lee Marx (original BeachBoy and leader of the Marxmen) will be appearing with "Other X-BeachBoys" in Vancouver, Washington the last Saturday in August...STOP More details to follow...actual date, time, location (some park across the river) and who those other X-BeachBoys really are...STOP
Thanks for the heads up, Mike. The only other alive X Beach Boys I know of are Brian Wilson, Al Jardine, and if you want to count them, John Stamos, and Glen Campbell. Are there more?
---

Name: Ron Reinholdson () on Sunday, August 15, 2004 at 00:55:24


Email: r_reinholdson@juno.com
City and State: Claremont, CA
Class: 1965
Message: Back in the day, late 70s I think, somebody in the motorcycle industry came up with an ad campaign that involved bumper stickers and T shirts. In big bold letters across the bumper sticker/T shirt were the letters MOTORCYCLES. Then, superimposed in smaller letters was the jingle. The two I remember were MOTORCYCLES--Do it in the dirt, and MOTORCYCLES--Put something exciting between your legs. I know there were others, but memory fails.

---

Name: Schroeder () on Saturday, August 14, 2004 at 16:45:24
Email: chezwizz@yahoo.com
City and State: OREGON
Class: 1966
Message: Still recovering from a detached retina due to a tragic head-on collision with a rabid butterfly, but that gives me time to dwell on the relevance / irrelevance / irreverent (thanks Pastor Baker) whimsical world we live in. Reality, as with beauty, is in the eye of the beholder. Wiff that in mind Sir Rojo, I wouldst like to clarify my stance on the epic tune "Charlena" once and for all. The Los Lobos version is slick, but lacks the emotional punch of the Sevilles. The Sevilles lead singer's (Wendell Holmes) voice is raw and cracks with soul. The honking sax break is cool too. It's a boppers delight and I can see you telling Dick Clark that you'd give it a 99, cause, "well I don't know, I just dig it." It speaks volumes. Bye the bye, my research shows that the original Sevilles were Wendell and Sherman (get into the wayback machine Mr. Peabody) Holmes who are still performing and making music as the (obvious) Holmes Brothers. Walter, (fellow class of 66er) it seems imperative that you procure, pilfer, or purloin a copy of said "Charlena" as it has become an emotional crutch for some Cougartown faithful (Pastor Baker included) If that is impossible, next on the request list is "Love of My Life" by The Mothers of Invention. (a gutty call) Shall the Ducks be flying south for the picnic? I heard there is a gaggle of signs at the park in Long Beach that say 'Do Not Feed the DUCKS' - what's up with that? USC is #1 and Oregon is #16. And finally -- how cool to be Jim Peppers in Athens. I wonder about how much does a Greek Urn? I made it to the finals in '76 for a spot on the Olympic Musical Chairs Team, but I suffered a sever contusion on the left knee-cap and had to drop out in the semi's. Oh, what might have been. I must now rebutton my Sir Guy to the top and return to the 99 degree weather and "Do it in the Dirt." (as they say)
There must've been 15 memory floggers in this one feedback alone. Thanks once again, Jim and not only does Los Lobos lack the emotional punch, but also the basic acoustic quality of the average 1952 San Fernando Valley tract house garage wall. That is why the Sevilles version ROCKS.....OH, and GO TROJANS!! We don't have to feed the Ducks this year and that number 16 ranking can only mean they've finally run out of LB Poly players.

---

Name: Sharon Branigan () on Saturday, August 14, 2004 at 14:00:11


Email: srbranigan.srb@verizon.net
City and State: Thousand Oaks, CA
Maiden: Bierman
Class: 1976
Message: Is anyone who's coming to the picnic bringing any teenagers? I'm trying to talk my son into going but believe it or not he doesn't want to spend the day with a bunch of old towners!

---

Name: Paco () on Saturday, August 14, 2004 at 12:52:45


Email: doo4usc@cox.net
City and State: LF
Class: 1961
Message: Jimmy, I watched the opening of the Olympics last night. They did a travel log before and showed your house up on a hill, nice spread...Sharon and I always wanted to go, I wanted to jump off a cliff in the nude...It wasn't pretty then and worse now. Did anyone see the movie "Summer Lovers" it's my favorite. Keep up the reports..
Americans running around their country in the nude is precisely why the Greeks hate us so much.
---

Name: Raymond Smith () on Saturday, August 14, 2004 at 06:58:13


Email: Kawabunganorth@juno.com
City and State: Portland, OR
Maiden: no rain in sight
Class: 1981
Message: I have a question that's pondering in my head. I remember back in the 70's tee-shirts where a hot item. Hang ten were shortly popular. Are they still around? Now will somewill please tell me how/why/what the shirt "Do it in the Dirt" really mean? I figured it might be dirt bike racing but I think there is more to the story. Any idea?
A dirt bikers shirt. Nothing more or less....
---

Name: sharon () on Friday, August 13, 2004 at 17:54:51
Email: sharonlleach@cs.com
City and State: long beach
Maiden: moore
Class: 1966
Message: To everyone who has signed up for the picnic, I will be mailing out final information such as, time and place for the picnic, directions, what to bring, park rules, and a map of the park with arrows to where we will be. I will also include a schedule of events and whatever else may be needed. This mailing will only go out to those of you whom have already signed up for the picnic. For those of you who still plan on attending, please go to the above RSVP and fill it in so that you may receive this information before the big day. We have quite large turn out so far, so don't miss this big event.

---

Name: Jim Peppers () on Friday, August 13, 2004 at 16:55:33
Email: JimPeppers@yahoo.com
City and State: Athens, Greece
Class: 1961
Message: Dear Cougars and Barbara Duran (I remember you!) Well, I got a front row seat for the fireworks; I could see them from the balcony of my place as I live about three and a half kilometers from the stadium. I was slightly disappointed in the opening ceremony though. I think our television coverage here in Athens stunk to the high heavens. Anyway, you got a good pictorial look at about three thousand years of Greek history all the way from the Minoan period to modern day Greece. It was very emotional for us when the Greek Anthem was sung. It wasn't as frenetic as Sydney or Los Angeles for that matter, but it was very Greek indeed. Now, let the games begin. I have some tickets for a few events. I'm looking forward to seeing all of the new stadium complex. Barbara, I ended up in Greece because I fell in love with it when I came here in the mid 60's with the U.S. Air Force. I had been trained as a Russian linguist at Syracuse University for more than a year, but thank God for the inefficiency of the military because I got my wish and was sent to Crete for about two and a half years. There I learned to speak Greek and got interested in archeology. So, when I got out of the military I went to UCLA and studied classic languages, Latin and ancient Greek, as well as archeology. I came back to Greece in 1971 as an archeologist. I did graduate work in teaching English as a foreign language, and then spent four years here as a professor at the American College here in Athens from '74 to '78. From '78 to '86 I lived in Los Angeles, and then decided to make Greece my home for good. I've been here ever since. I still have a problem with the Greek hatred of the USA. I understood it because of the military junta that the C.I.A. orchestrated in '67, but their reaction to 9/11 stunned me. Since the war in Iraq, the hostile feelings toward Americans has just mushroomed out of all proportion. When I went back to the states a few years ago, I was amazed at how friendly and nice most Americans were. It seemed to me as if 9/11 had awakened a filial spirit in the U.S. that I had never seen before. Plus everything was so cheap and everything was so easy to do. I got a driver's license in about 30 minutes and paid 12 dollars. Here it's a year long process and costs more than a thousand dollars. Anyway, I miss the USA, but I still am a sucker for Greece. I do love it here, even though it drives me crazy sometimes. But every place has its goods and bads, verdad! So that's probably a lot more than you wanted to know. Let me know what your reaction was to the opening ceremony. Your Athens correspondent, Jim Peppers
Hey Jim, Aren't you about 10 hours ahead of us here on the Pacific coast? It's 3:03pm here right now. Anyway get some sleep....IT'S LATE, and thanks for the report.
---

Name: Walter Holt () on Friday, August 13, 2004 at 16:37:14
Email: Wholt1948@yahoo.com
City and State: Costa Mesa, Ca
Maiden: inthethrillofthenight
Class: 1966
Message: Will do those early 60's for you John,along with some from the 50's,70's,80's and even a some from the 90's...But I just can't seem to find "Charlena" in my collection so someone else will have to bring that one to the picnic. Heck I'm so excited about the 1st Annual Cougartown Picnic I might even miss my usual 5:30 am Dawn Patrol surfing on Saturday the 21st. So if anyone needs directions etc., I still have Sharons flyer posted at www.geocities.com/wholt1948 for any Cougs who need it. Shoobedoowopwada!!!
Thanks Walter....Guess I can do without Charlena for a day.

---

Name: Barbara () on Friday, August 13, 2004 at 15:21:55
Email: BarbarDuran@aol.com

City and State: El Segundo
Class: 1972
Message: To Jimmy Peppers, Howard Duran's little sister here. I just wanted to let you know how I truly enjoy your info regarding Athens, please keep it coming. Sorry if you've already told us but, what drew you to Athens?

---

Name: Walter Holt () on Friday, August 13, 2004 at 12:11:36


Email: wholt1948@yahoo.com
City and State: Costa Mesa, CA
Maiden: doobedoowapwada
Class: 1966
Message: Whoopi....One more week until the 1st Annual Cougartown picnic...Can't wait to get together with Cougs again..Sharon really has this event dialed in and what fun will be had by all. Get your request lists together and hopefully I will be able to play some of your old favorite tunes on my meager boom box. Surfs been small and sort of fun lately but we got a new swell coming in Monday (3-4') with Tuesdays prediction being 4-6' with occasional 7-8'....Cowabunga!!!!(hmmm let's see, do I try the noserider or breakout the Hi-pro board). It isn't Hawaii but it's good for Socal.
Hey Walter, early 60s anything for me and we'll see you all at the First Annual Cougartown Picnic on the 21st.
---