Hawthorne Time and
Temperature

Home | 60's Slang | Alumni List | Car Talk | Cougar News | Feedback | Hangouts | Memories
Recollections | Reunions | Street Scene | Teachers | Tributes | Vietnam | What's New | Keyword Search
From the early 60s >In Memory Of Ray Charles
<!-+++++++++++++++++++++++++++++++++++++++++++++++++++++++++++++++++++++++++++++++++++++++++++ +++++++++++++++++++++++++++++++++++++++++++++++++++++++++++++++++++++++++++++++++++++++++++++->

---

---
<!-+++++++++++++++++++++++++++++++++++++++++++++++++++++++++++++++++++++++++++++++++++++++++++ +++++++++++++++++++++++++++++++++++++++++++++++++++++++++++++++++++++++++++++++++++++++++++++->
Name: Ricki Farrell () on Friday, June 25, 2004 at 17:13:32


Email: rfarrell@busd.k12.ca.us
City and State: Fullerton
Maiden: Valencia
Class: 1961
Message: Hey Billy Ennis, nice to see your pic! JB, I owe my dues, are they $15.00? I am so old that I not only remember the Helms truck, I remember the ice truck. Bob Clark (class of '63) and I would chase it down and get a great big hunk of ice on hot summer days. It wasn't the same as a creme puff, but it was cheap and mighty cool. They started the field trips to Helms the year after I got out of elementary school. "What a bummer!"
Hi Ricki, Dues are 10 dollars and BTW, thank you all who've sent in, or used Pay Pal to pay your dues.
I got my ice from the milk trucks. I can still remember how slivery it that was; great for chewing.
---

Name: Bill Ennis () on Friday, June 25, 2004 at 13:37:29


Email: bennis66@sbcglobal.net
City and State: Nevada City, CA
Class: 1966
Message: I will have to go with Jerry on the Helms 'Best of the Best' was the cream puff. If I recall, the truck that went by my house at 12320 Burl Ave, had cream puffs in the back, third drawer down in the center. I also recall the real wood drawers. And yes, I recall my address in a house we moved from in the middle 50's, but don't ask what I had for lunch yesterday....
I remember those wooden drawers too, and there was a chrome metal bar or latch that had to be lifted to open the drawer. Now why can I remember that, and not remember my middle name.
---

Name: Cindy Colby () on Friday, June 25, 2004 at 12:02:37


Email: cindycolby@adelphia.net
City and State: Seal Beach, CA
Maiden: Maxson
Class: 1963
Message: Man, you guys are really going to screw up my diet. I have been working on this for over a year. Just the thought of Helms Bakery adds pounds. I really miss the bakery truck, the milk man and the good humor truck. These are all excellent memories of a little Hawthorne kid. Thanks All

---

Name: JOHN () on Friday, June 25, 2004 at 11:51:59

Email: CROTTY
City and State: HERMOSA BEACH
Class: 1969
Message: JB, Speaking of the Helm's truck, what make of vehicle was that? Were they built by International or do you know? Confession time. Once, when Paul's truck was in front of my house, my mom was busy chatting with him and I was standing there in front of the open candy drawer. I pilfered a piece of penny bubble gum and went into my back yard to consume the ill-gotten loot. Paul (if that was his real name)had seen me do the deed and told my mom. Of course there was hell to pay, but worse, she made me wait outside the next time he was due and flag him down and admit my wrong doing and apologize. I think I cried the whole time. Might have been four years old at the time, but I do remeber it.
PS. She gave him the penny!
That's the difference between now and then. We were made responsible for our actions, whether it was owning up to an act of thievery or an old fashioned spanking. Can't spank a kid now or Child Welfare Services will take him/her away from you.
The Helms trucks were probably put together by a Coach Co. of the time. I'm sure I read somewhere that they had 4 cylinder Ford Model A motors.
---

Name: Adrianne DeAlejandro () on Friday, June 25, 2004 at 11:08:00

Email: addy57@msn.com
City and State: Cerritos, CA
Maiden: Longpre
Class: 1963
Message: As the Helm's Bakery truck with its yummy cream puffs was a regular on 129th Street, so too was Paul's Bakery. They had the best selection of candy and bagels. The delivery man treated everyone like family.
Pauls was OK, but didn't have those cool lookin trucks like Helms did.
---

Name: Gail () on Friday, June 25, 2004 at 04:30:46
Email: ladydirthead@c0x.net
City and State: Vista CA
Maiden: Morrison
Class: 1976
Message: I`m looking for Cindy Hale, class of 74. If you know how to reach her please E-Mail ladydirthead@cox.net I really want to find her. We were best friends for a long time. So please help me get back in touch with her and/or let her know that I`m looking for her please.

---

Name: Sharon Kirsnis () on Friday, June 25, 2004 at 01:15:51

Email: sskrb@aol.com
City and State: Hawthorne, CA
Maiden: Irvin
Class: 1974
Message: Ahhhhhhhhhhh...the Helm's Bakery truck. What wonderful memories I have of him. I have to admit, that I didn't live in Hawthorne at the time, but I was in the L.A. area and LOVED that Helm's Bakery guy! My best memory is of his glazed doughnuts...and always wondering if he really was my father??? I was the only blondie in my family and my brother told me that I was brought by the Helm's man! Before you get me wrong here....I look A LOT like my Dad! But, I still love that Helm's man and the milk man, too :) (that was the other story my sweet brother told me)
Hi Sharon, Your brother could've been correct, as you can see by the sign that your mother would place in the window. I know when the Helmsman came around my neighborhood, a lot of women were getting bread.
---

Name: Elizabeth Cary () on Thursday, June 24, 2004 at 23:39:39


Email: lizaca6@hotmail.com
City and State: Lubbock TX
Maiden: Cary
Class: 1973
Message: Hi HHS alumni...I have been out of pocket for a while..busy getting a promotion and moving on with my career here in Texas. I hope all are doing well. I never have been able to time my last two visits to CA with the cruise nights, etc., but I hope to in the future. I was able to reunite with my childhood best friend Debbie Warren (Debbie Hill), and have enjoyed renewing our friendship over the last couple years. Thanks to Cougartown and the connections I have made through here, I was able to locate her after being lost for 17 years. I live in Lubbock now, and anyone wanting to say hello, please feel free to send me a line..bye for now..
Hi Elizabeth, Long time no hear from. Didn't you used to live in Amarillo? Anyway, glad you're back and glad too, you've found Debbie.
---

Name: Paco () on Thursday, June 24, 2004 at 22:34:30
Email: doo4usc@cox.net
City and State: LF
Class: 1961
Message: Frank is right about the money exchange, I've tried it all, but the old dollar bill still works best. In Mexico you go to bank then pay handling fees, ATM fees, in Europe it was worse..I don't even use travelers checks anymore. Well back to my "ADWARE/SPYWARE"

---

Name: Marilyn Ross () on Thursday, June 24, 2004 at 22:14:43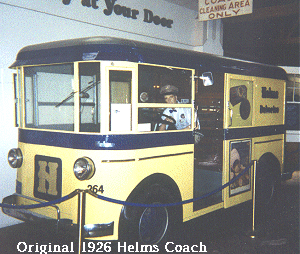 Email: mlr922@hotmail.com
City and State: Garden Grove, Ca
Maiden: Wisham
Class: 1956
Message: A couple of weeks ago I was leaving my Dentist office in Huntington Beach and coming my way in the parking lot was an old Helms truck. I know my mouth was hanging open I was so surprised. Of course it wasn't Helms anymore but was a bakery. I'm surprised there are any still running. I can still smell the goodies on the Helm's truck and also Paul's bakery trucks.
And to think Helms Bakery sold those old trucks for pennies on the dollar.
---

Name: David Kelly () on Thursday, June 24, 2004 at 21:39:21

Email: CeilidhEnt@worldnet.att.net
City and State: Colorado Springs, CO
Class: 1977
Message: Helms bakery. Now that brings back some sweet memories. I remember touring the bakery on no less than 3 occasions in grade school. It was quite amazing to watch the bakery in full swing. Especially when your in the 2nd grade.

---

Name: Frank Romano () on Thursday, June 24, 2004 at 21:20:02
Email: fromano@lvcm.com
City and State: Las Vegas
Class: 1961
Message: Nothing as good as the fat pills from the Helms truck. If the schedule was working, you had the milk man in the morning, and the helms man a little after that. Beat the heck out of 7-11.
About money exchanges. Depending on what currency you are dealing for, and how long you are going to be in that country, changes the best methods to trade. Some places the money exchange on the street just purchasing goods using the US Dollar can get you a better exchange rate. The key is knowing what the going market price is at that moment of the US Dollar in that country. If you are going to use and exchange.. try the local bank were you can see the rates posted. Find out what time they post changes, and check the web for information before you bank. You may increase your odds that way. Not that I would object to odds on anything....

---

Name: Jerry Miles () on Thursday, June 24, 2004 at 21:01:48

Email: jfmiles At Pacbell dot net
City and State: Fair Oaks CA
Class: 1966
Message: Ah, the Helms Bakery man. What a wonderful site to see cruising down Hawthorne?s streets. My particular favorite were the cream puffs. But he seldom had them on his truck unless you asked the day before. One hot summer day, we did just that. My dad, my brother, and I retired to the kitchen to enjoy our tasty treat. I?m still not sure what happened in the next few minutes, but soon cream was flying through the air, hitting the ceiling, the floor, the walls and, of course, us. We were laughing so hard that we hardly noticed my mom walk in and discover what we had done to her kitchen. I?m still not sure what the worst punishment was, my mother?s wrath or having to wait two more days to get another cream puff.

---

Name: Max Roelen () on Thursday, June 24, 2004 at 16:57:21


Email: mardel@jps.net
City and State: Citrus Heights
Class: 1974
Message: I was just reminiscing about my early childhood days sitting on my grandmas front porch in Hawthorne, when usually in the afternoon, the Helms bakery wagon would roll through the neighborhood. AH! The smell of fresh glazed doughnuts. All for now!
Yep, nothing beat a Helms donut or two, or ten.....
---

Name: Cindy () on Thursday, June 24, 2004 at 16:34:23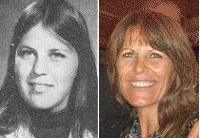 Email: Whittaker
City and State: Gig Harbor WA
Maiden: Whittaker
Class: 1976
Message: Can I use the Cougartown network to ask if anyone is familiar with foreign currency trading? Email me at cindywhittaker@comcast.net if you can help! Thanks!
I guess I scared everyone away. Yes, as long as I'm not the middle man in a back and forth email session that only interests 2 people. Sure, if you have something to say that you want to ask the masses about, ask away. Just continue the non-HHS, non-Hawthorne talk via personal email.
---

Name: Chris Prewitt () on Wednesday, June 23, 2004 at 23:38:44
City and State: Fullerton, CA
Class: 1967
Message: Thursday 24 June 2004, Brian Wilson is going to be live on KRTH 101 at 8 AM.
UPDATE: Just listened to Brian and some of his new CD, "Gettin' In Over My Head". Sounds better than lots he's done lately. One song (Soul Searchin) featuring the voice of brother Carl sounds extremely good. There's also a cut done with Paul McCartney (A Friend Like You), written by Brian. Good Luck Brian, with this one. I know I'm buying it.
---

Name: Ray Castillo () on Wednesday, June 23, 2004 at 22:57:56


Email: raycastillo@prodigy.net
City and State: palmdale, ca.
Class: 1973
Message: Ray Charles.......Debbie and I saw him at The Strand (formerly the Plush Horse?) many years ago. The management tried to fit way too many people into the room, and dinner as we recall was on a level with pardon the oxy-moron, fine airline cuisine. When the show started people were pushing, jostling, shoving, and otherwise rioting for position so they could SEE Mr. Charles. He stopped his show briefly to announce "I KNOW you folks are trying to get a better look at me, but believe me, I can't see YOU either! With that, everyone in the room settled-down, and was wonderfully entertained by Brother Ray.

---

Name: Keith D. Jones () on Wednesday, June 23, 2004 at 21:35:12
Email: cmi50@yahoo.com
City and State: Kona Hawaii
Class: 1976
Message: WOW the response from my fellow cougars has been more than overwhelming. I had 13 emails so far with some great suggestions. All in all I really don't want her going to prison. We are looking into Job Corp but she has to be 16. I am actually looking here locally in Hawaii. I may bring her out and let her stay with me and if she does one thing wrong she is going to wherever I can send her. I really appreciate everyone here for your care and honest empathy on this situation. I know it will work out. She is so beautiful and I know she is good, she just got mixed up with the wrong people. ALoha Keith
Thanks for letting all know Keith, and thanks too, to all of you with suggestions. Again, if anyone wants to respond to Keith, please email him directly.
---

Name: Cliff Rickson () on Wednesday, June 23, 2004 at 17:58:32


Email: ynoino@aol.com
City and State: St.Petersburg, Fla.
Class: 1967
Message: Hey John, Just wanted to say hello from the other coast. I'm flying home to Hawthorne tomorrow morning to visit my folks, family and friends to celebrate my birthday. Can't wait to get "home". All the best to everyone. Take care!
Hey Cliff, Glad you're still with us and have a great visit....
---

Name: Colleen () on Wednesday, June 23, 2004 at 15:32:19
Email: cocoadams@adelphia.net
City and State: Camarillo, Ca
Maiden: Martin
Class: 1981
Message: Sean, I do not know you, but you sound like fun! Rick Asire, good to hear that you're alive! Do you remember me? Keith, I will be e-mailing you personnally, again, prayers and happiness that she is safe. Love from Camarillo- All you guys in the VT area, we need to get together! Sharon B.!Other folks in Simi! cocoadams@adelphia.net.

---

Name: robin () on Wednesday, June 23, 2004 at 15:23:03
Email: kacena
City and State: hawthorne, ca
Maiden: kacena
Class: 1978
Message: Thank you Cougartown, because of this website (alumni list) I have been reunited with an old friend of almost 40 years, Shari (Steakin) Walters (C/0 79). We grew up together since about the age of 4. We saw each other last about 20 years ago and spoke last about 13 years ago. We have been corresponding by email. We have had fun catching up on old times, and lots to share with each other about our more recent years. Thank you again.
Thanks Robin, I hear your story at least once a week and it feels very good to know that Cougartown is contributing in this way. Hope you all find your long lost "joined at the hip" friend.
---

Name: Dan Johnson () on Wednesday, June 23, 2004 at 13:30:55


Email: wch1ispinkATaolDOTcom
City and State: Sherman Oaks, CA
Class: 1977
Message: Speaking of Ray Charles, here's what Brian Wilson had to say in tribute to Ray in this month's edition of Rolling Stone (does anyone here actually remember this?):
"Ray Charles' music got me through high school -- that's when I listened to him the most. I loved him so much that back in 1963, after the Beach Boys got going, we used to do a live version of "What'd I Say." We did it because we wanted to turn people on to Ray Charles. It was always a real thrill for me to sing that song and think of Ray, so you can imagine how I felt when, in 1968, Ray sang a version of our song "Sail On Sailor." He was so brilliant, and he sang it better than we did. Maybe most of all what I remember him for is his sensitive singing on cuts like "I Can't Stop Loving You." You can be sure the whole world will never stop loving you, Ray."
The Beach Boys doing "What'd I Say" is like Pat Boone doing "Tutti Frutti". Then again I can hear Ray doing "Sail on Sailor". Ray could do anything, except for maybe..... Pink Floyd.

---

Name: Sean Dunaway () on Wednesday, June 23, 2004 at 07:59:31

Email: seantrade@aol.com
City and State: San Pedro, CA
Message: WoW .. Sharon Irvin .. and Susan Bierman ... already 2 people that I remember and that remember me. How cool. I discovered this site by accident .. I typed my name into Google (yes .. I DO realize how weird that sounds) and after paging through lots of Sean Dunaway's that are not me .. I found one that was .. and this site. I love it. I really missed all my friends from HIS when I moved up to Rolling Hills .. and of course at that age .. there was no way to really stay in touch. Bobby Jensen called my sister a while ago in Santa Barbara .. other than that .. I have had no contact with anyone. This is a great place to catch up. I have been enjoying reading all the postings and memories. We sure were lucky to grow up in the time and place that we did. I would love to hear from anyone that remembers me or went to HIS 1968 - 1970 .. THANKS ... E*mail is seantrade@aol.com
Hey Sean, glad to have you in the city limits of Cougartown and please pass the word.
---

Name: Milton Evensizer () on Wednesday, June 23, 2004 at 02:41:57
Email: scriptor65@sbcglobal.net
City and State: Del Aire, CA
Class: 1984
Message: Kudos to the web site and the feedback section. It's nice to have a place for us HHS "Alumni" to chat and reconnect with those whom we may or may not have spoken with for a long time. I like that! Now you may be wondering why I have Alumni within quotation marks. For those of you who remember I did not complete the full four years as expected of a high school student. I decided to "test-out" and get my GED. To me, a GED and Diploma were, and are the same. However, my point of this post is to try to reconnect with those I knew while growing up. I know we all have different lives now, but it would be cool to hear from you all.
Hey Milton, this is the place to reconnect. Glad you found Cougartown.
---

Name: Sharon Kirsnis () on Wednesday, June 23, 2004 at 00:05:02

Email: sskrb@aol.com
City and State: Hawthorne, CA
Maiden: Irvin
Class: 1974
Message: I guess it's time for me to hop in and say hello on the wonderful website! I have to admit I was having quite a nice time lurking, but I would like to say what a wonderful time it was seeing so many people at our mini reunion weekend before last. Thanks again to Barry Smith for getting us together. And, Sean...I remember you, too!
Ahh thanks Sharon for chiming in. I know lots of people lurk but it's nice to have them say hello too.
---

Name: Rick Asire () on Tuesday, June 22, 2004 at 22:34:57
Email: rickasire@hotmail.com
City and State: Simi Valley, CA.
Class: 1980
Message: Hello everyone in Cougartown!
Hello Rick, welcome, and thanks for letting all your friends know you're out there.
---

Name: Susan King () on Tuesday, June 22, 2004 at 20:20:03


Email: sueking18@aol.com
City and State: Thousand Oaks, CA
Maiden: Bierman
Class: 1974
Message: Hey Sean Dunaway! I REMEMBER YOU! In fact, I traded emails with Bob Jensen last month about you! He'd made reference to the Dunaway family and I inquired if that included YOU! It did and he only had a number for your folks in PV - I didn't have the nerve to call them up to find you...I hoped you would post here! Anyway folks, I knew Sean only during the Hawthorne Intermediate years but have fond memories and have always wondered where and how he was...He was a student but also served as the pianist/accompanist for the Choral teacher, Mrs. Mahoney. I have wonderful memories of chorus and the special shows and Christmas plays we did. Sean was quite an accomplished musician even at that age - I am so glad you're here! OK John, I'll finish the rest of my reconnection with Sean on private email, but let this be a lesson to the rest of you - SOMEONE wants to find you here! Post up! That means you, Sharon Irvin!! : ) Oh, it's a good day in Cougartown....
There is absolutely nothing wrong with this post. It is concerning people who used to be friends at HIS and have found each other. That is EXACTLY what this is all about. POST AWAY!!!
It's nice to know that we're not only finding our HHS buddies, but also going back to grade school. Now if I could just find my 3rd grade girl friend, Melanie Mullins......
---

Name: Virginia Lee () on Tuesday, June 22, 2004 at 20:06:18
Email: Virginias345@aol.com
City and State: Arlington, MA
Message: love this website
Hi Virginia, thanks for dropping by and glad you like the place.
---

Name: raymond smith () on Tuesday, June 22, 2004 at 16:09:17
Email: kawabunganorthjuno.com
City and State: portland,or
Class: 1981
Message: hello to yee all. been awhile since I read feedbacks cuz my puter took a turn to the worst. I wanted to say HI to Kim August whom I thought was the best Mascot in my 4 yrs at HHS. Even though we don't know each other but she never failed to return my hello's with a smile. Anita, you're right about Mike Henderson.(DUDE...where are you?). I was recently talking to my Dad about the passing of Ronald Regan and he threw in some history that he was a part of that got Ronald Regan into becoming Governer of CA. My Dad belong to a group of business men who wanted and put up to Regan to run for office. They had their first meeting held(I guess) at Mira Costa H.S. to nominate him for Governer. At first he wasn't interested but the business men said he was the man for the job. After that the rest is history. Kinda cool my dad took part in his sucess. My stepmother retired here in Oregon as a principal of an elementary school. I visited her with my 4 yrs old daughter in her last week of school and we ate at the cafeteria. My gosh time has changed! I remember we had punch card to get our lunches but now it's all on computer and even has a rack to hold the credit cardslike before you hand it over to the cash register lady. The meals was excellent(Teriyaki beef on rice)..my daughter had a hamburger. They even supplied salad but I took notice and not one kid ate that. Times has changed I guess.

---

Name: Sean () on Tuesday, June 22, 2004 at 15:41:59
Email: Dunaway
City and State: San Pedro, CA
Message: Just to set the record straight (not that anyone will remotely care .. but you never know .. there might be trivia buffs out there .. and this IS trivial) It was my OTHER uncle ... Hugh Cunningham that was the mayor of Hawthorne.. not Sam Douglas of Dunaway/Douglas mortuary. Now you will all sleep better knowing this ... it might just be on THE test ...
Now see, I knew Sam Douglas was never Mayor of Hawthorne, but I thought he might have told YOU that.

---