Hawthorne Time and
Temperature

Home | 60's Slang | Alumni List | Car Talk | Cougar News | Feedback | Hangouts | Memories
Recollections | Reunions | Street Scene | Teachers | Tributes | Vietnam | What's New | Keyword Search
A little Christmas ditty for the Ctowners
Hudson and Landry
<!-+++++++++++++++++++++++++++++++++++++++++++++++++++++++++++++++++++++++++++++++++++++++++++ +++++++++++++++++++++++++++++++++++++++++++++++++++++++++++++++++++++++++++++++++++++++++++++->

---

---
<!-+++++++++++++++++++++++++++++++++++++++++++++++++++++++++++++++++++++++++++++++++++++++++++ +++++++++++++++++++++++++++++++++++++++++++++++++++++++++++++++++++++++++++++++++++++++++++++->
Name: Marilyn Ross () on Thursday, January 8, 2004 at 19:03:20
E-Mail: mross@hotmail.com
City and State: Garden Grove, CA
Maiden: Wisham
Class: 56


Message: El Tarasco is the name of the taco stand that everyone is talking about. I found it on the web complete with a picture. It was on Rosecrans near Highland. I was only there once in the early 80's. It was kind of scarey looking and really tiny but the tacos were great. I was no longer living in the area then so that is the only reason I never went back. For such a small place they did a fantastic business. I believe Panchos on Highland was just right down the street. Does anyone remember a Mexican restaurant in Inglewood on La Brea downtown Inglewood? It started with a V but of course I can't think of it. There was a popular brand of tortillas with the same name at that time. The restaurant made their own tortillas and they were thicker than store brands. They were really really good. I think I may have Mexican tonite.
Hi Marilyn, Just looked it up and El Tarasco is at 316 Rosecrans in Manhattan Beach. Thats got to be the one.
The one on La Brea that I remember was right at the curve on Hillcrest. Don't remember the name either, but it was there a long time.
---

Name: John Rout () on Thursday, January 8, 2004 at 19:03:19
E-Mail: dabully2@msn.com
City and State: Cerritos, CA
Class: 1963
Message: I haven't seen any mention of it yet, but two weeks ago on the Fox NFL Pregame show, James Brown (not the Godfather of Soul) did a segment on excessive celebrations after scoring touchdowns, and it was filmed at good old Hawthorne High School, in one of the classrooms with some of the football team and the Athletic Director (forgot his name). HHS got national air time and was prominently shown during the segment. It was really cool!
Hey John, Long time no hear from and thanks for the Hawthorne story. I missed that one, but sounds like one I'd like to have seen. You and Ann have a Happy New Year.
---

Name: mike colbern () on Thursday, January 8, 2004 at 18:47:10
E-Mail: mcolbern
City and State: phoenix,az
Class: 1973
Message: there is another el tarasco on washington blvd 1 block east of pacific where venice and maria del rey meet. i know because evertime i'm in town it's 1/4 mile to my sisters place.i block from the beach.but i must say here in arizona, there are places to eat w/ truly authentic mexican food.because the hot sauce makes the top of your head tingle and you sweat like crazy so always have pitcher of water at the table not just a glass.just one of them in phoenix is a little dive called sabroso's.so whenever in phx it's 5 minutes south of the airport in the shopping center SW corner of 48th,st and southern.it's on the border of tempe and phoenix.
There are probably 15 El Tarascos in this area, now.
---

Name: Larry Banta () on Thursday, January 8, 2004 at 18:29:19
E-Mail: LBcty21@aol.com
City and State: Inglewood, CA.
Class: 78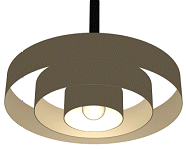 Message: I've been rackin' my brain as to why I recognize those circular lights John posted and finally got it. Hawthorne Church of Christ on El Segundo Blvd. and Ramona had those in all the class rooms. Man, that's going way back. One of the main reasons I'm gonna mail in my Ctown dues. Thanks again John and everyone who participates. Oh, and yes Sharon, I'll fetch your pastrami and fries.
That's the Church that my beloved Gramma Baker went to. They probably got them from the school district.

Thanks for sending in your dues, Larry.
---

Name: Jessie () on Thursday, January 8, 2004 at 16:23:58
E-Mail: mikejessie@yahoo.com
City and State: LA
Maiden: Corral
Class: Wanna Be...
Message: So sorry...Paco sent me an e-mail saying that the web-site for Cabo Good Times was nothing but a blank...I checked it out a apparently they are having some issues with some of the photos, so they have taken it down until they can be resolved.

---

Name: Dan Johnson () on Thursday, January 8, 2004 at 16:15:09
E-Mail: wch1ispink@aol.com
City and State: Sherman Oaks
Class: 77
Message: Isn't that "hole in the wall" place "El Tarasco"? I made a fool of myself in the Galindo household once when I attempted to pronounce this name in support of my contention that I liked really hot salsa only to have Mr. Galindo's homemade nuclear salsa send me to a six pack of Corona just to put out the fire.

---

Name: Carolyn () on Thursday, January 8, 2004 at 15:09:13
E-Mail: cladd@med..umich.edu
City and State: Ann Arbor, MI
Maiden: Gamradt
Class: 1962

Message: Warm wishes Cougars for a happy and healthy New Year!! In Ann Arbor, we're getting over our loss at the Rose Bowl. The first 10 or 15 years after moving here, I would always root for SC or UCLA, depending on which team UofM was playing in the Rose Bowl. Not anymore! Guess I've become a Michigander. I do miss good Mexican food, and all this talk of burritos, tacos and enchiladas makes me think of that little "whole in the wall" on Rosecrans, just before Highland. The burritos they made are still my standard. Haven't found any that compare, at least here. Didn't that same family open up a larger place in El Segundo? We are in the deep freeze here - its warmed up to 22 this afternoon. John, thank you for another year of keeping Ctown up and running, and to everyone for sharing the memories that open the windows to our glorious past. John your kind words and comments are the glue that keeps it together. You're more than a webmaster, we should call you the Johnmaster!!! Although we've never met, somehow I don't think you'd like that. Anyway, what you do is a lot of work, and if not work, per se, it takes a lot of time. I know this isn't your focus, but my check's in the mail :) Take care. Carolyn
Ahh gee Carolyn, thanks for the kind words. Although I'm sorry you gave up on the So Cal teams, I guess it's OK to pull for Michigan if that's where you now hang your Parka.
The only Mexican place I can think of that opened restaurants in El Segundo was El Tarasco, and they do have a killer burrito.
---

Name: Neil Andersen () on Thursday, January 8, 2004 at 13:30:05
E-Mail: sumerset@aol.com
City and State: Dallas, OR
Class: '62
Message: Today, Soupy Sales and Elvis Presley's birthday, where did we go wrong?
Oh-le-oh-le-oh...... That's Happy Birthday from White Fang.
---

Name: Amanah Travesser () on Thursday, January 8, 2004 at 01:01:51

E-Mail: amanaht@excite.com
City and State: Des Moines, NM
Maiden: Hoffman, Kay
Class: 1959
Message: I'm looking for a school year '53-'54 annual from Richard Henry Dana Jr. High. If someone has one and would be willing to scan the 7th grade classes from it and e-mail them to me I would greatly appreciate it. Thank you.

---

Name: Royal Lord Jr. () on Thursday, January 8, 2004 at 00:50:21


E-Mail: patricia.lord@eds.com
City and State: Cerritos, California
Maiden: Same as above
Class: 1961
Message: Hi John B., Just thought I'd check to see what's happening. We are in Angels Camp in Northern California on part of our vacation. We will be home next weekend. Talk to you later, Thank God I'm a Coug! R. Lord
Hey Royal, You and Pat have a fun time and we'll see you at the next Cruise Night.
---

Name: Sharon Branigan () on Wednesday, January 7, 2004 at 23:51:49


E-Mail: srbranigan.srb@verizon.net
City and State: Thousand Oaks, CA
Maiden: Bierman
Class: 76
Message: Larry will you pop next door to Johnnies and pick up a pastrami and fries for me?

---

Name: Baxter Dodd () on Wednesday, January 7, 2004 at 04:08:54


E-Mail: baxterldo@aol.com
City and State: Riverside, CA
Class: 57
Message: Speaking of outstanding burritos, does anyone remember a cafe located on either Rosecrans or Manhattan (or??) on the way to the beach? I am assuming it is no longer there. It was located where the street changed its pitch from steep to not so steep. The floor of the cafe pretty much followed the tilt of the sidewalk. There was not a level spot in the place, chairs and stools rocked. But they made great burritos that covered the plate and hung over the ends. Good for two or three meals.

---

Name: Jan Peterson () on Wednesday, January 7, 2004 at 01:57:14


E-Mail: jpeterson50@aol.com
City and State: Carmichael, CA
Maiden: Freeman
Class: 1967
Message: Happy New Year CT. We just got back after 10 days in Mexico (CABO). And yes, we were delayed. They were actually checking each checked bag by hand at the CABO airport. Made for long lines and grumpy travellers. I for one, don't mind the delay if it helps for safer air travel. And our vacation was awesome, so we wouldn't let the delay bother us too much. Caught some big fish, spent New Years Eve aboard the boat watching all the fireworks on the shore, and just relaxed. A super way to start the year. I sure hope that everyone had a great Holiday. xo Jan

---

Name: Keith D. Jones () on Tuesday, January 6, 2004 at 20:15:32
E-Mail: cmi50@yahoo.com
City and State: Honolulu, Kona HI
Class: 76

Message: I really miss good Mexican food. We have no places that match up to El Tarasco. The one good place here went out of business. There is a place in Kaneohe has pretty good food. The thing I like most is their tagline for the business "Our food is so Mexican, you won't drink the water" I like that one. Here in Kona we have one good place called Tres Hombres. Other than that Taco Bell is it. I liked Titos too when I went there. I always liked Red Onion too. Anyway the sun is finally out ehre and it is hot. Plenty of snow on Mauna Kea and the waves are 6-10. SO it is a great day in Hawaii. Aloha

---

Name: Larry Banta () on Tuesday, January 6, 2004 at 14:24:13
E-Mail: LBcty21@aol.com
City and State: El Segundo,CA
Class: 78
Message: You guys are right.You can't show up at Titos with a large group.I was offering to pick up the food from Titos and bring it to a gathering of Cougars (commonly known as a mob) if we have a function at a non-eatery. Sorry I wasn't clear on that. These remeredyal eenglish classes I've been attending don't seem to be taking.

---

Name: Eva Maciel () on Tuesday, January 6, 2004 at 14:12:26
E-Mail: Maciel2003@msn.com
City and State: Westminster CA
Message: I am a graduate of Leuzinger class of 1954, we are trying to schedule our 50th reunion in Laughlin, NV but will need more people to attend, does your graduating class of 1954 already have plans for a reunion or would they be interested in combining our two classes??
Hi Eva, Gee, I don't know. I do know that Leta Bradberry McGuire (HHS54) and Jay Roelen, (HHS54) and Senior Class President, were looking for classmates and were trying to get their class reunion together. You can email Leta at tfmc1@earthlink.net or Jay at jayroelen@vcn.com
Good Luck....
---

Name: Neil Andersen () on Tuesday, January 6, 2004 at 12:56:35


E-Mail: sumerset@aol.com
City and State: Dallas, OR
Class: '62
Message: With all this Spanish talk today, it sure makes me happy I spent three years in Miss Imes Spanish One class.

---

Name: Bud Rhoades () on Tuesday, January 6, 2004 at 12:41:14
E-Mail: bud.rhoades@fullmerinc.com
City and State: Seal Beach,Ca
Class: 74
Message: You know John you have a valid point. You're lucky you only wait 5-8 minutes, but we usually stop in on a weekend when we're coming or going somewhere on the 405. BTW hope you and yours had a great holiday. See you in the new year.
You too Bud, and see you at the next Cruise Night.
---

Name: Bud Rhoades () on Tuesday, January 6, 2004 at 10:26:48

E-Mail: bud.rhoades@fullmerinc.com
City and State: Seal Beach,Ca
Class: 74
Message: Man you guys are making me hungry this morning. I agree, nothing like the combo burritos at Titos. My wife works in Brentwood and on occasion will stop for a box of burritos and tacos. Dave Butners brother Jim who lives in Santa Ynez often asks us to pick up a couple dozen for his freezer when we visit him. Have a great day and maybe a cruise night at Titos would be a good idea John.
The problem is when I go by myself it takes 5 to 8 minutes to find a place to park. Multiply that times 75.
---

Name: Pat Underwood () on Tuesday, January 6, 2004 at 03:17:13

E-Mail: onefamilyhistorian@socal.rr.com
City and State: Hawthorne, Calif
Maiden: Lawndale High
Class: 1963
Message: Carne asada, burritos, tacos and tostada you guys are making me hungry. Where?s Taco Tio when you need them?

---

Name: joseph mailander () on Tuesday, January 6, 2004 at 00:07:39
E-Mail: joseph_mailander@yahoo.com
City and State: los angeles, ca
Class: 1975

Message: Burritos? Juan, con permiso let me proffer yet another narrow and utterly provincial Inner City entry: Yuca's on Hillhurst. Cinco variedades, and only the carne asada goes for $3.75, the others, including the much favored cochinita pibil, are $3.15. Yuca's has likely fed me more comida more often in my uncalibrated life at this point than Ms. Laidlaw in the old HHS cafeteria. Bebidas next door at Griffith Park Liquor certainly round out your meal and complete your afternoon experience.
joseph, You should be compensated by these people.

---

Name: Laura Anderson () on Monday, January 5, 2004 at 20:42:46


E-Mail: dsnycrw@ivic.net
City and State: Hemet, CA
Maiden: Twitchell
Class: 79
Message: While I do love Pinks...I agree with Larry...Titos is the standard by which I judge all other beef burritos! Perhaps we will have our '72 Mustang in some presentable condition by then. The interior and vinyl top are being replaced as we speak...what a hoot to drive....with a 351 engine it's just a step on the pedal and you are flying!!
Lot to be said for that big ol' Cleveland engine; lotsa power, speed, torque, and it passes everything but gas stations. Yes, Titos has the BEST beef burrito on the planet and the best salsa too. If we could just get someone to stand in line for us.
---

Name: Larry Banta () on Monday, January 5, 2004 at 19:08:54
E-Mail: LBcty21@aol.com
City and State: El Segundo, CA.
Maiden: SC'llbenumberonein'04
Class: 78
Message: Happy New Year to all you Cougars I haven't met yet but hope to meet this year. Hey John, a few pages back folks were talking about various possible events for this year. I'd like to suggest Tito's up on Washington for the grub for one of them. If there's a large turnout, it probably wouldn't make sense to go there, as there isn't much seating. But if we do plan an event, I'll volunteer to fetch a couple of hundred boxes of burritos/tacos/enchiladas and disappear with, er..uh, meet everyone there. Maybe sometime in the Spring, Summer, Fall, or Winter of 2004. Adios.
Hey Larry, Talk about a place that's hard to get waited on.

I love Titos, although I haven't been in 20 odds years. We'll see how it goes....
---

Name: doris () on Monday, January 5, 2004 at 18:49:18


E-Mail: raydori@mindspring.com
City and State: COOOOOOLD Idyho
Maiden: donaldson
Class: A LOT!
Message: HEY GANG! Such a GREAT picture of you AzTom! I will have to say, some of the "fun" stuff you went through as a kid sounds more like punishment to me! LOL! And did I hear mention of a "Cruise Night"????? Do we have any maybe dates yet? Let's hear from some of you "old folks" LOL! That's like the pot calling the kettle black! princess
Hey Doris, It maybe February and it maybe March.

Stay warm....
---

Name: Keith D. Jones () on Monday, January 5, 2004 at 15:10:29

E-Mail: cmi50@yahoo.com
City and State: Honolulu, Kona HI
Class: 76
Message: Well it has been raining here for days. I pity all the tourists that have come here the past week or so. The snow on Mauna Kea is about 3 feet. My daughters went snowboarding the other day then went surfing in the afternoon. Not many places you can do that. Anyway Hauoli Makihiki Hou to everyone and there no place on earth to live like Hawaii.

---

Name: Robin Ulman () on Monday, January 5, 2004 at 13:57:21

E-Mail: Robin.Ulman@providence.org
City and State: Portland, OR
Maiden: Fry
Class: 1982
Message: Thanks Andrea Rossi for my Birthday Greeting! Yes, the big 40 ! And Happy Birthday to you too Andrea, you celebrated your 40th December 26th, 4 days before mine! You're a great friend! and older too! Ha ha! Love Robin

---

Name: Wayne Dickey () on Sunday, January 4, 2004 at 18:52:04
E-Mail: impalawayne@aol.com
City and State: La Palma, Ca
Class: 69


Message: In Response to Joseph Mailander report about flights being cancelled. We were in Mexico City from December 11, to the 22th. I think half the problem in Mexico is that nobody at that airport has their -hit together. 3 hours in line just to find out that they never gave me some immigration paper when I came into the country, another hour looking for immigration (not speaking the language is an experience in its self) By the time we all loaded (1/2 hour late) we sat there for 20 more minutes before we were all told we had to unload because of mechanical reasons. I never realized how much I LOVE THE GOOD OLD USA. I really believe that there are cancellations because of so called "Security Reasons". The only problem is that in Mexico, the right hand doesn't know what the left hand is doing...Happy New Year to All

---

Name: Tom Burroughs () on Sunday, January 4, 2004 at 11:11:59

E-Mail: ARizTom@webtv.net
City and State: Prescott AZ
Class: 1958
Message: Irony!! I grew up in Hawthorne, home of the Beach Boys & moved to Ontario where I raised my family & lived almost 30 years. I went this year to the Rose Parade & there was the Ontario float with Brian & a beach theme in front of me!! Small world! I was put in Joe Lustro's trunk on initiation night to the Toucans Car Club & let out along withy Craig Campbell on Sunset Blvd in only our BVD's at 10:00 pm to get home the best we could! But we could not call a friend. Joe had a 54 Old's called( Black Beauty) !! Large trunk, thank God!! Those were the days!! Happy New Year! TB from AZ
Hey Tom, Just thinking about you and Oklahoma this morning. See you at the next Cruise.....
---

Name: carole ferruccio () on Saturday, January 3, 2004 at 18:12:50
E-Mail: isahighcarole@yahoo.com
City and State: lake isabella, ca
Maiden: anderson
Class: 1960
Message: Hi, I bet Steve Lustro was talking about Joe Lustro, a great friend of my brothers. They both graduated in 1956 I think. They were among the first at HHS. I'm glad to hear Joe's still around as I remember him and all the other guys coming to our house. I had a crush on one or another all the time but I was a little kid to them. eck!
Happy New Year to everyone, and to John, THANK You for giving us all such a great site to relive our wayback past. thanks John and have a great new year.
Thank you Carole and you too have a Happy New Year.
---

Name: Steve Lustro () on Saturday, January 3, 2004 at 17:28:10
E-Mail: slustro@ci.montclair.ca.us
City and State: Pomona, CA
Message: Greetings, everyone! Stumbled across this great site while searching our family name on Google - saw my cousin Joe's name show up in a few places - putting people in his car trunk and dumping them off??!!! Wow, wait 'til I see him - he needs to share more of this stuff!

---

Name: Jim Raines () on Saturday, January 3, 2004 at 14:24:08
E-Mail: fourwindspublishing@juno.com
City and State: SLC, UT
Class: '62
Message: I was just reading the post by Frank Romano which reminded me of the time Alan Hauge and I decided to go to Las Vegas for some fun (?). I only had $38. on me at the time but it was enough of a reason to go. We got there in Alans' Chevy and stayed the nigt at the Dune's (Alan musta' paid). I pretty much played my few dollars on the Black Jack table without very much luck. When we left LV the next day, I still had $38. in my pocket. I felt pretty good until the CHP pulled me over (I was driving). I tried to explain to the trooper that Alan must have bigger tires on the back of the car, which would make the speedometer be read off. Sure enough, the tires were larger but it didn't change his mind about giving me a ticket. He said "you can pay it in Yermo (Ca) just up the road." We pulled up to the place to pay the ticket and the lady said "that will be $38.00." I haven't gambled since.
Thanks Jim.... Alan, where have you been lately?
---

Name: JAMES CICALESE () on Friday, January 2, 2004 at 23:13:25
E-Mail: jimc074@aol.com
City and State: LAKEWOOD CA
Class: 74
Message: HI CT, I WAS WONDERING IF ANYONE KNOWS THE WHEREABOUTS OF ONE CT PERSON AND ONE FROM LENNOX. ID LIKE TO FIND DEBBIE HOELSCHER. SHE WENT TO LENNOX AND GRAD 74. JUST FOUND OUT HER SISTER PASSED AND WOULD LIKE TO PAY MY RESPECTS. ALSO I'D LIKE TO FIND DEBBIE MCGRATH. SO IF ANYONE KNOWS THERE WHEREABOUTS, LET ME KNOW

---

Name: Debbie () on Friday, January 2, 2004 at 22:34:59

E-Mail: DebNoguera@aol.com
City and State: LaPalma Ca
Maiden: Cook
Class: 72
Message: Have a Happy New Year to everybody and Happy 50th(!) to the class of '72'.
To Vicki Nielsen-of course we Cook sisters remember you. Say hi to Kathy and Mark.

---

Name: EL ROJO () on Friday, January 2, 2004 at 20:37:51
E-Mail: I-DY-HO
City and State: YOU KNOW
Maiden: STIILL NOT MICHIGAN
Class: 6OH
Message: Jeez John I guess I got the cobwebs out and I can't quit with this writing thing, but, I'm pretty impressed with those Goodyear boys! I really thought they were just an extension of Long Beach Poly, you know like Robin said one time, I.Q's no higher than their number type thing.:)). Well I did read an article that said that sc( ooohh, shudder) had the highest gradgeation rate of all major college's in football player's. Well gawl dang! I am impressed. But to my own consternation, I'm beginning to like them guy's, almost. They played one heck of a game yesterday. You're really putting the hex on me Bake. But it's a whole lot of fun. Just my two cents worth for what it's worth. MAY THE COUGAR BE WITH YOU. Jake N Jude.
Hey Jake, you just like the color of their uniforms.
Anyway, the way I see it is Kansas St. beat Oklahoma; Ohio St. is beating Kansas St.; Michigan beat Ohio St.; and you know what USC did to Michigan, so that should be the end of the argument. USC is undisputed #1....

---