Hawthorne Time and
Temperature

Home | 60's Slang | Alumni List | Car Talk | Cougar News | Feedback | Hangouts | Memories
Recollections | Reunions | Street Scene | Teachers | Tributes | Vietnam | What's New | Keyword Search
Here's the Pledge of Allegiance story. Red Skelton
<!-+++++++++++++++++++++++++++++++++++++++++++++++++++++++++++++++++++++++++++++++++++++++++++ +++++++++++++++++++++++++++++++++++++++++++++++++++++++++++++++++++++++++++++++++++++++++++++->

---

---
<!-++++++++++++++++++++++++++++++++++++ADD BELOW THIS LINE++++++++++++++++++++++++++++++++++++ +++++++++++++++++++++++++++++++++++++++++++++++++++++++++++++++++++++++++++++++++++++++++++++->
Name: Lori Padelford () on Friday, July 12, 2002 at 01:14:26
E-Mail: Desilulu4u@aol.com
City and State: West Garden Grove, CA
Class: 81
Message: I am so very sad to hear of Danny Blitz's passing. Danny and I have been friends for a very long time. We were supposed to go out to lunch a couple of weeks ago and I never heard back from him. This is such a wake up call for me and hopefully all of you too. I kept saying I'll call Danny tomorrow and find out what happened and see when we can schedule a lunch again. I am so sorry I never called! Danny will be missed by all who knew him. He was such a nice guy, always willing to help anyone who needed his help and always laughing. I'll miss you Danny
On a happier note I have an announcement to make! After 11 years of being with Mario he has finally asked me to marry him! Will that make him a cougar by marriage? Well the date is set for May 17, 2003 and we couldn't be happier. Does anyone have any tips on where to hold an outdoor wedding in Orange County for 200 people? I am having a tough time finding a place. Any help would be appreciated. Thanks, Lori
ALL RIGHT way to go MARIO!! Glad you two are tying the knot.
---

Name: nancy () on Friday, July 12, 2002 at 00:51:06
E-Mail: cricketsarge@charter.net
City and State: Big Bear
Class: '79
Message: Ok---Speak For Yourselves folks!!! I think I would look OK in a CT T-shirt---(I just joined Weight Watchers, so Hopefully the size will be a Med instead of a Large) HA! BUT--I would REALLY go for a zippered up the front sweat jacket -- those come in real handy, up here in the Mtns. What do ya think of that?
Hey Nanc', whatever floats your boat, girl. We'll work on it.
---

Name: Dixie Ryan () on Thursday, July 11, 2002 at 00:04:58
E-Mail: dixryan@hotmail.com
City and State: Hawthorne
Maiden: Gilbert
Class: Morningside 66
Message: Hi John, I went to Morningside High and have been watching this websight for about 2 years but this is the first time Ive ever said a thing. I am so impressed with you and this websight words cannot say how I feel. You have to be the sweetest most generous person on the face of the earth. I'm so invious of your JB2. I wish my husband Rob would say things to me in private that you say them here in front of everyone. JB2 you are a lucky woman. John, I thank you for all you bring to your classmates. You are 1 in a million. God bless you and please don't ever stop doing this. It means so much to so many people. Morningsiders included.
Geez Dixie, I'm truly humbled and speechless. Monarchs are always welcome here too so please come on back anytime and thank you for your kind words.
---

Name: doris () on Thursday, July 11, 2002 at 20:14:07
Message: HEY TO JOHN AND KEITH! WOW! You guys almost had me in tears, I kid you not! There must be something in the air today; someone else did that to me today. REALLY LOVED BOTH OF YOUR STORIES and especially the last sentence with which you both ended your posts! GOL! thump!thump! be still my heart! You guys are GREAT!!!! Yes, John, two sweatshirts to start with please, then maybe more in several different sizes as gifts to some of my Cougar buds of yesteryear. 500 ... no, i don't think so. :-D

---

Name: Paco () on Thursday, July 11, 2002 at 19:14:48
E-Mail: doo4usc@aol.com
City and State: Lake Forest
Class: 61
Message: The Duran/Goodman clan are back...Any Cougs in Lahue on July 3rd? I saw a Cougartown tee-shirted traveler leaving while I was arriving. Ate at "Cheeseburger in Paradise" in Lahaina and Waikiki...burp! Send in your pics.
Hey Paco, Thanks for the picture and glad you're back.
---

Name: Susan Smeltzer () on Thursday, July 11, 2002 at 17:54:21
E-Mail: susan.e.smeltzer@us.pwcglobal.com
City and State: San Pedro, CA
Maiden: Smeltzer
Class: 1976
Message: I'd like to find Patti Reynolds, who would have graduated in 1976. I think she may have left before graduation. She also attended Hawthorne Intermediate school. I remember she was good friends with Marina Van Gores and Joyce Lavin and HIS. If anyone knows where she is - please e-mail me and let me know, or send her my e-mail address. Thanks!

---

Name: Bud Rhoades () on Thursday, July 11, 2002 at 15:52:37
E-Mail: budrhoades@earthlink.net
City and State: seal beach,ca
Class: 74
Message: Ya gotta love Keith. Only he can get away with phrases, i.e "following in my footsteps relying on her looks and athletic ability etc.etc." without sounding like an ego-maniac, no really, I mean it, you got to love the guy! And Keith, it sounds like you've done a heck of a job raising your daughter, her options are all to be made proud of. And Keith, if you're on Maui during the next couple weeks stop by Kapalua for our annual golf tournament in honor of my late father, its a blast, aloha....

---

Name: kelley () on Thursday, July 11, 2002 at 15:07:16
E-Mail: kelleycurrie@charter.net
City and State: Coos Bay, OR
Maiden: currie
Message: I would rather have long sleeved t-shirts. there are so many different kinds of sweatshirts, hooded, zippered all the way up, zippered 1/2 way up. pockets, pouch..long sleeved t-shirt is warm and easy. and i where them up here all year long..especially on the coast....

---

Name: Keith D. Jones () on Thursday, July 11, 2002 at 14:57:51
E-Mail: cmi50@yahoo.com
City and State: Honolulu, HI
Class: 76
Message: John, I see you have people wanting sweatshirts, t-shirts and you mentioning a minimum. It would be more cost effective to have transfers made and then have Mark Escalante make them as the are ordered. have the person pay for whatever piece of clothing they want made. Plus since the logo is so nice and colorful transfers have a higher resolution and nowadays the transfers hold there color as long as screen printing. Just a suggestion. Here is a little bit of advice for parents that have kids in high school or will have. be sure to have your kid go to school and get good grades. My daughter is remarkable looking and has been following in my footsteps relying on her looks and athletic ability. School wasn't a priority. She graduated from high school this year and is moving here to Hawaii to be with me. She wants to be a fireman. Well now, she has received two scholarship offers (one a full ride) for soccer. She is an amazing player and everyone who sees her play thinks is great. She is thinking about going to one of them but now her grades might come into play. We are waiting to see. If she worked harder at school there wouldn't be a problem but now she is saddened because she may not be able to go. So, I'm just saying that be sure to make sure your kid try harder in school you never know what might happen. She is a great kid and whatever happens she will be mine and I love her and has my full support.
Thanks Keith.....
---

Name: Wade Greasby () on Thursday, July 11, 2002 at 13:30:11
E-Mail: cougarsocks
City and State: Surf City
Maiden: scarletand goldstripesocks
Class: 73
Message: Enza,Enza,Enza, if you're refering to the pizza man uniform that's the only one I've never owned. The football uniform was a classic. I received more cat calls at the away games than at home. Every athlete who has worn the scarlet and gold wears it with pride and not to get the "chicks". Though it did help. HHS will always have the reputation around the South Bay as the toughest school to play any sport against. When I was growing up, my older sister went to Leuzinger, class of '61, my father and I would go see Hawthorne play. Tommy Long, Ron Petch, Harry Wolverton all lived on 129th St. I'd watch these guys play and imitate them. I continued to follow the Cougs every year. Dave Chauncey, Pat Mack, Bill Lee, Henry Cooper,and Bill Sloey all told me about Cougar pride and wearing the uniform. I played along side one of the best athletes to come out of Hawthorne, Scott Laidlaw, and he was in this same way. Hawthorne had the most respect of any school around and wearing the scarlet and gold uniform signified this. I had to uphold the tradition and to make sure those who came after me understood it also.

---

Name: Jill McFarlane () on Thursday, July 11, 2002 at 11:58:12
E-Mail: jillmcfar@aol.com
City and State: Mission Viejo, CA
Class: 1977
Message: I once crashed my parents car in front of the Union 76 station on Rosecrans and Oceangate. There was someone who worked there that went to HHS, and he carried me out of the car. It was embarrassing. Had my license for 2 whole months. I too, remember that little market on 120th, I never went in, but I do remember it.

---

Name: Richard Hanson () on Thursday, July 11, 2002 at 11:57:22
E-Mail: reh2469@aol.com
City and State: Simi Valley, Ca
Class: 56
Message: As much as I hate to admit it, because I can already feel the repercussions, most of the Cougars that I have seen that are over 40 would look much better in a sweat shirt (large) than a T-Shirt. Put me down for several XXXL
Hi Richard, Yes, I know you've been campaigning for sweat shirts for a long time. We'll see what happens. How about warmup jackets or windbreakers?
---

Name: doris () on Thursday, July 11, 2002 at 11:53:42
E-Mail: raydori@mindspring.com
City and State: twin falls id
Maiden: donaldson
Class: '57
Message: Yes, John! I would definitely be interested in a couple of CT sweatshirts! That's the upper part of my winter uniform.
A couple??!! The minimum order is 500.

---

Name: Larry Biller () on Thursday, July 11, 2002 at 11:13:42
E-Mail: lbiller49@yahoo.com
City and State: Portland, Hot n Sunny
Maiden: California
Class: 1967
Message: In the early 70's I worked at what was then the Gulf station on El Segundo near HHS. I also did time at the 76 on El Segundo and Crenshaw. Thought I was making a career out of it but them gas fumes had to go....What!! They're tearing down Anza!? I have great memories of tricycle races there.

---

Name: Larry Reese () on Thursday, July 11, 2002 at 10:48:44
E-Mail: Drakjaeger@hotmail.com
City and State: Hawthorne of course
Class: 63
Message: Hey John, I was going to write in about the Beach Boys being at California Adventure this week-end after I heard it on the radio yesterday, but somebody beat me to it. All of us Annual pass-holders should go and wear our CT Tee-Shirts. Speaking of which, I was out at Dland on Easter Sunday and spotted someone in what looked like a CT sweat shirt. I didn't know you had any of those, just the tee-shirts. I didn't get a chance to catch up with them and ask, so how about it John are they or will they be available some day?
Hi Larry, Yes, that was a CT sweatshirt you saw. There were about 6 of them made for giveaways at our last Homecoming party. None have been offered for sale. Maybe, if we have enough requests.
---

Name: MARION RICH () on Thursday, July 11, 2002 at 09:44:13
E-Mail: hrichhrich@aol.com
City and State: HAWTHORNE, CA
Maiden: BURKEMAN
Class: 56
Message: BOY, DO I REMEMBER THAT LITTLE MARKET. I USED TO STOP IN THERE WITH MY PENNIES TOO ON THE WAY TO YORK AVE SCHOOL. THEN LATER IN JR. HIGH AND HIGH SCHOOL. I GREW UP AT 423 E 122ND BETWEEN CEDAR AND FREEMAN.
Hi Marion, You were my neighbor. I lived 4 doors south of 122nd at 366 Cedar Av. You must've lived right across the street from Mr and Mrs Whaley.
---

Name: kelley () on Wednesday, July 10, 2002 at 23:48:27
E-Mail: k.k.currie@att.net
City and State: Coos Bay, OR
Class: 67
Message: my grandma currie lived on oxford ave just a few houses from 120th..I remember the store very well..good memories. crossing 120th was scary because there was no crosswalk there and it seemed like such a huge st when i was little...the store was so small. thanks for the picture
This was our mom and pop market, living where we did in the late 50's. It wasn't called Don's when I was small and I can't remember the name then, but it was a mans name. Anyone know what Don's was called in the mid to late 50's?
---

Name: Carol () on Wednesday, July 10, 2002 at 21:34:52
E-Mail: misscaroll@aol.com
City and State: Sam Berdoo
Maiden: Shaner
Class: 70 rocks

Message: Help me out...I remember a small store I used to walk to with my pennies for candy.. The only thing, I had to cross a biggg street to get to it..I grew up on 122nd and freeman
I grew up on 122nd and Cedar so I should know this one. How about Don's Market on 120th between Menlo and Oxford?
---

Name: Miaaka () on Wednesday, July 10, 2002 at 20:26:14
E-Mail: miaaka@hotmail.com
City and State: Olancha, CA
Maiden: Lester
Class: 77
Message: I am sorry to hear the sad news of the passing of Danny Blitz. He was a good friend of my brother and will be missed. My thoughts go out to his family and friends.

---

Name: Chris Prewitt () on Wednesday, July 10, 2002 at 14:26:57
E-Mail: cjprewitt@juno.com
City and State: Fullerton, CA
Class: 1967
Message: Just in case any cougars are going to Disney?s California Adventure this weekend Mike Love?s Beach Boys are playing at 3:30 and 5:45 PM on both July 13th and 14th. For the entire "Disney's Rockin' the Bay" lineup see: http://abclocal.go.com/kabc/features/070102_att_lineup.html or http://disneyland.disney.go.com/disneylandresort/California Adventure/LiveShows/index
Too bad Mike Love's beach boys aren't anything close to the REAL Beach Boys.
---

Name: Dennis Kilroy () on Wednesday, July 10, 2002 at 12:27:51
E-Mail: xcabledude@yahoo.com
City and State: OC
Class: 77


Message: Great message about Kilroy; it was the Band Styx that Said in their song "I am Kilroy" that made the Kilroy name famous again, for my generation. My Uncles, my father and myself all served in the U.S. Army and we were told we better never write our name on the any walls! If anyone is wondering the Name Kilroy in the Irish language means "Church of the Kings" Kil=church and Roy=King. Dennis

---

Name: kelley () on Wednesday, July 10, 2002 at 12:25:10
E-Mail: kelleycurrie@charter.net
City and State: Coos Bay, OR
Class: 67

Message: when i saw the drill team picture. i thought what a small drill team. so i sent this picture to john to show how much bigger the drill team was in 1967 and that i was actually a member (in good standing) thanks John for posting the picture

---

Name: Cindy Whittaker () on Wednesday, July 10, 2002 at 12:02:56
E-Mail: cindyw01@netzero.net
City and State: Gig Harbor WA
Maiden: Whittaker
Class: 1976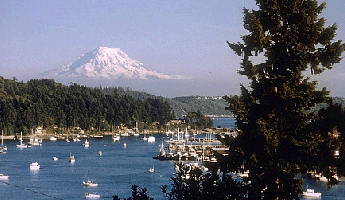 Message: We still have a full service gas station in Gig Harbor... although they don't wear uniforms, darnit. And their teeth don't sparkle when they smile like the commercials... how come? It's in downtown Gig Harbor and the view is beautiful! I pulled in one day before I knew they were full service. What a strange feeling to just sit in your car while they pump your gas, check your oil and all other fluids, AND wash your windows! Very nice treat once in awhile to go through there. Gas is a little extra but the service is worth it!

---

Name: Jodi Weishaar () on Wednesday, July 10, 2002 at 11:45:41
E-Mail: jwb2bomber@aol.com
City and State: Hawthorne, CA
Maiden: Wilbanks
Class: 76
Message: Hi Sharon, All I know at this time is that Danny's passing was unexpected and that the cause of death has yet to be determined.

---

Name: Myrna Wood () on Wednesday, July 10, 2002 at 10:50:14
E-Mail: mybizz@onemain.co
City and State: Coalinga, CA
Maiden: Bell
Class: 66
Message: Speaking of things that "used" to be part of the service, Jim was telling me that his barber no longer lathers and shaves his neck. John - do Jim and Rick still do that? I'm sure they are still a full-service barbershop. Well, I get to get out of the valley heat (supposed to be 112 in Coalinga today), we're going to Las Vegas (is that like out of the pan into the fire????) Jim has a pharmacuetical show - he goes to school, I get to play. See ya'
Yes, they do.....
---

Name: Enza Nicocia () on Wednesday, July 10, 2002 at 10:23:42
E-Mail: doublestandards....
City and State: ...fromtheboysinCT
Maiden: callthemlikeiseethem :-)
Class: 72
Message: Wade, Wade, Wade~ Wasn't there a Shell station owned by a guy named Sonny, right across from Washington School on El Segundo and Birch? I think I recall Mike Schuetze, Chuck Kidwell, along with many other HHS guys working there as well. I lived on Broadway and Freeman, and would walk over with Juli Pillar and hangout with the guys many a summer's night. I remember the Blue Chip Stamps and glassware that was given out~that sure brings back some memories. Washing windows, check you oil~don't see that EVER nowadays. I don't think they wore uniforms back then~wasn't it just a shirt with your name on it? BIG DIFFERENCE! Ya know Wade, YOU should be able to relate~ "Uniforms" like the ones worn by CHEERLEADERS, or more specifically the "Laker Girls", perhaps do the same for you male types out there~don't they? You should know ALL about the attention you get with wearing a Uniform from the females in CT ~weren't you a Quarterback with a GREAT looking Uniform too?!?! :-)
AGAIN.... Tanger and Weitzel Shell Service, 301 E. El Segundo Bl. Hawthorne, CA
---

Name: Wade Greasby () on Wednesday, July 10, 2002 at 08:48:19
E-Mail: Neverinmylife
City and State: Surf City
Maiden: Rollover
Class: 73
Message: Great job Alan. Congrates. Enza,Enza,Enza, if all you're seeking is a man in uniform, the Dennis Campbell Chevron station on El Segundo and Inglewood Ave has some of the left over uniforms worn by the likes of Gary Poltash, Bob Hinders, Mike Schuetze, Mike Huhn and an assortment of other Cougs who pumped gas at this location. There is also a large storage bin of gas jockeys shirts behind the library and police station. How many Cougs had their first job pumping gas, checking tires, oil pressure, water, and doing tune ups? What stations and where. Enza, the best job at the filling station was washing the windows!
Tanger and Weitzel Shell Service, 301 E. El Segundo Bl. Hawthorne, CA
The WORST job was scrubbing down the lube bay with a 5 gallon bucket of gasoline, a mop, and a hose.
---

Name: Sharon Branigan () on Wednesday, July 10, 2002 at 08:11:23
E-Mail: srbranigan.srb@verizon.net
City and State: Thousand Oaks, CA
Maiden: Bierman
Class: 76
Message: I'd like to add my thanks to Alan and all our men and women in uniform. We owe a great deal to these unsung heroes. Thanks for keeping the homeland safe. I'm also terribly sorry to hear of Danny Blitz' passing. Does anyone know what happened?

---

Name: Jodi Weishaar () on Wednesday, July 10, 2002 at 01:05:46
E-Mail: jwb2bomber@aol.com
City and State: Hawthorne, CA
Maiden: Wilbanks
Class: 76
Message: As Wade Greasby had mentioned in an earlier feedback, Danny Blitz, a long time friend of many of us passed away the other day. We have been in close contact with his family over the last couple of days and I would like to share the information regarding funeral arrangements for Danny. Services will be held on Saturday, 13 July at 10:00am at Douglas Mortuary located at 500 E. Imperial Ave in El Segundo. The mortuary phone number in case you need it is 310-640-9325. The family has also mentioned that if anyone would like to get up and say anything at the service they are more than welcome too. It's still a bit unbelievable to both Mike and I that this has happened. I guess we can consider ourselves lucky that we were able to spend 4 out of his last 5 days with him and have those memories to carry on. Danny touched many people during his life and we are eternally grateful that he touched ours! All our love to you Danny....Love Mike, Jodi, Nikki and Chris Weishaar.

---

Name: Myrna () on Wednesday, July 10, 2002 at 00:49:25
E-Mail: mybizz@onemain.com
City and State: Coalinga, CA
Maiden: Bell
Class: 66
Message: John - I'm trying to catch up. It's been tooooo long!!! Caught your comment about you and Gordon and your door-to-door window washing business. I probably would have never remembered that. BTW - he's still meticulous about washing windows. Boy do I remember fighting with him, I'd do the inside and he'd do the outside. Picky, picky, picky.
Hey Myrna, Yeah we did that for about 2 weekends and gave it up. I think we were charging 20 dollars (ten dollars each) to do the whole house inside and out.
---

Name: Carol () on Wednesday, July 10, 2002 at 00:06:16
E-Mail: misscaroll@aol.com
City and State: San berdoo
Maiden: Shaner
Class: rocks more!
Message: I had Mrs.Slayback too in kindergarten. she was the best. Then I went to Trinity Lutheran for the rest of my elementary years. I remember a wooden rocking horse outside, except I kept putting my fingers under it ouch~!! How many of you played on the 405 freeway before it was finished? I remember them taking the Walter's house in the middle of the night so they could build the 405 freeway. When I got in Mom's hair in the middle of summer, she would say "go play on the freeway"..we did!

---

Name: Mary Ann Avila () on Tuesday, July 9, 2002 at 22:00:47
E-Mail: mavila7428@aol.com
City and State: Del Aire
Maiden: Stanley
Class: 77
Message: It is sad seeing old Anza being torn down. I only attended Anza for kindergarten (then went on to St. Joe's) however I have the best memories of Mrs. Slayback (sp?) my kindergarten teacher. She was like having your grandmother be your teacher; she sat in a huge rocking chair, was always patient and ready to give out hugs. Oh, and snack time after nap was the best...graham crackers and cold milk!

---
If you have comments or suggestions, please email me at jb1@cougartown.com