Hawthorne Time and
Temperature

Home | 60's Slang | Alumni List | Car Talk | Cougar News | Feedback | Hangouts | Memories
Recollections | Reunions | Street Scene | Teachers | Tributes | Vietnam | What's New | Keyword Search
It's Christmas time Beach Boys
<!-+++++++++++++++++++++++++++++++++++++++++++++++++++++++++++++++++++++++++++++++++++++++++++ +++++++++++++++++++++++++++++++++++++++++++++++++++++++++++++++++++++++++++++++++++++++++++++->

---
---

---
<!-++++++++++++++++++++++++++++++++++++ADD BELOW THIS LINE++++++++++++++++++++++++++++++++++++ +++++++++++++++++++++++++++++++++++++++++++++++++++++++++++++++++++++++++++++++++++++++++++++-->
Name: Keith D. Jones () on Tuesday, December 18, 2001 at 01:52:57
E-Mail: cmi50@yahoo.com
Class: 76
City and State: Honolulu, HI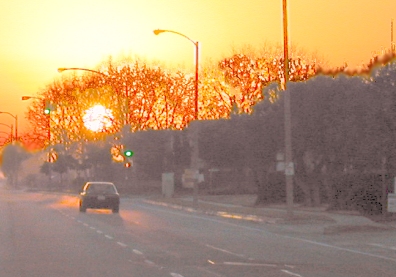 Message: I was sitting here getting back from a great dinner with someone. Going up the hill to my house I was looking at the christmas lights. It got me thinking about how much Holy Glen was dressed up at Christmas when I was a kid and how much fun it was walking around the neighborhood looking at all the houses decorated. Of course the Zaccaglins house was always the best. They had that fake snow on the roof and on the ground around the house. I remeber a couple of years when we had the aluminum tree. It was so shiny. I remember putting up the lights with my dad and a line wouldn't work and we would have to check every bulb to see which one was bad. Every year I got a new Sting-Ray. We would always beg our mom and dad to open one present on Christmas Eve. My dad would hide bigger presents down at Mike Kristich's house or Don Brokaws house. I would always end up buying my mom a bottle of Chanel #5. We would always buy our dog something too. I really miss the old Christmas. It really changes when you aren't a kid. John I will take a pic of our downtown with all the lights and get it to you. It really is something here. I adopted a family here that was featured on the news and they were having some bad luck and looked like they weren't going to have a good Christmas. I went to buy a new thing called X-Box for them and told the girl what I was doing. The manager was there and thought what a great idea and they split the cost of the thing with me. That was great. Plus bought some clothes, crayon set and a barbie doll for the 7 year old. It really made my christmas. Oh my kids made out okay too. Me and their mom split for a car for my oldest who just turned 17 and a Quadrunner for my 13 year old. So they made okay too. But it still isn't like it was when I was a kid. Mele Kalikimaka Hauoli Makahiki Hou Keith
Hey Keith... Yep, it doesn't matter when you grew up, your early life Christmasses were the best. This year I asked Santa-Janet to bring me a pair of socks and a comb. I hope I at least get one of them.

The picture above was taken this morning on my way back from the beach. What an awesome sunrise.
---

Name: Dan Johnson () on Monday, December 17, 2001 at 23:51:18
E-Mail: wch1ispink@aol.com
Class: 77
City and State: Sherman Oaks
Message: Hey, it was all about Leo's Stereo -- corner of 118th & Hawthorne Blvd. Frampton Comes Alive for $7.99 -- double LP ya know
Melody Music between 131st and 132nd on Hawthorne Blvd.
Blue Hawaii-Elvis Presley * in Hi Fidelity sound $3.99
---

Name: Art La Mere () on Monday, December 17, 2001 at 23:21:16
E-Mail: artlamere@home.com
Class: 73
City and State: Bettendorf Ia
Message: Just read Paco's feedback about his son-inlaw that was stationed on the USS Peleliu LHA5. I was station onboard the Peleliu LHA 5 from 1981 to 1984. Paco I am sure that your son-inlaw reads all the articles in the paper about the Peleliu. It is a fine Ship. I took the ship on it's first westpac and it's second one before getting transferred to shore duty in Long Beach. Well before the time flys by and John takes his holiday break I want to wish all a Happy Holidays in Iowa no snow yet. God Bless and keep all safe.
Art La Mere
Hey Art, You and all those Iowa Cougs have a safe holiday. Mine will start on Friday night and we'll be back on Wednesday.
---

Name: DALE CRAIG () on Monday, December 17, 2001 at 18:19:58
E-Mail: barbara.craig@worldnet
Class: 76
City and State: HAWTHORNE
Message: LET'S HERE FOR THE MEN & WOMEN THAT ARE THE CONFLICT IN AFGANESTEN THEY ARE DOING THERE PART TO GET THAT SICK PERSON OSDAN BIN LADEN THE DUDE IS ONE SICK GUY HE SEEMS TO BE ANOTHER ADOLF HITLER PUTTING TERROR IN THE WORLD A TRYING TO RUIN THE HOLIDAYS FOR US FELLOW AMERICANS I LOST A FRIEND ON 9/11/01 IN THE PENTEGON ON AMERICA FLIGHT 877 COMING TO LA HE WAS ON HIS WAY TO SOME PEOPLE IN SANTA BARBARA FOR A MEETING WITH RAYTEON HE WAS GET MAN OF GOD THE BEST TO HIS FAMILY BACK IN VIRGINA HE WILL BE MISSED GOD BLESS STAN AND OTHERS IN COUGARTOWN THAT LOST FRIENDS ON 9/11/01 GOD BLESS EVERYONE IN COUGARTOWN HAPPY HOLIDAYS YOUR FRIEND DALE

---

Name: Tim Helble () on Monday, December 17, 2001 at 17:27:43
E-Mail: TKHelble@netscape.net
Class: 73
City and State: Columbia, MD
Message: A while back someone was asking about Crane's Records up in Inglewood -- was it the place in that little mini-mall at the corner of Manchester and Hillcrest, next to the IHOP? If that's correct, it's spot was used later by a Pacific Stereo store in the 1970's. We '70's brats would remember the radio commercial battles between Pacific Stereo and Cal Stereo (like when the guy with a half-stoned voice said "Cal Stereo has lower prices than a s--pecific stereo store..." Of course, they both were run out of business in the '80s by Federated, which was in turn run out of business by the Circuit Cities and such.
Speaking of Regent Circle, it was indeed "the place" for ultimate Christmas decorations in the '50s and '60s. Just about every house on the street was decorated to the hilt -- fake snow on the lawn, Santa scenes, and tons of lights. I remember one house had a machine which just about filled the street with floating bubbles. The only house which didn't really decorate that much was the one on the west end of the circle - because it was owned by the church I grew up in (1st Pres) and that's where the pastor lived. All they had there was a life-size manger scene and a few lights along their roof. Oh well, at least they got the story right.

---

Name: Robin () on Monday, December 17, 2001 at 17:19:53
E-Mail: IvefallenandIcantgetup.com
Class: 60
City and State: RB,CA
Message: Back at you Christopher Dean...and you look pretty good yourself for a half century man ...Even if you were my tenth B-Day present and I've never wanted another one since...And yes , please get Mini Hoody a haircut. He starting to look like a Trojan QB who threatens to turn pro after his freshman year if they win the Tidy Bowl:o)..And come on down this afternoon...My wifes out with the girls tonight, so we can rent movies and share a bottle of prune juice..You know, really get crazy!...Later Skater

---

Name: Lee Roy Trujillo () on Monday, December 17, 2001 at 13:50:17
E-Mail: leetrujillo@earthlink.net
Class: 61
City and State: Hawthorne, Ca.

Message: I remember Zeke (Chris Montez), Bill and Quinones. Zeke in fact taught me to play guitar. I recall jr. high we would go to Zeke's and listen to his brother's play guitar and sing traditional mexican music. Even then Zeke had a natural talent/feel for music. I lost track of Ray but they say he made some good music. My son Robert Trujillo plays/tours with Ozzy Osborne. He's on tour now. No drugs, alcohol, just music business.
Hey Lee Roy, I remember you. Thanks for letting all your buds know you're out there and come on back anytime.
---

Name: Howard "Paco" Duran () on Monday, December 17, 2001 at 13:32:24
E-Mail: doo4usc@aol.com
Class: 61
City and State: Lake Forest
Message: Ron, my son in-law was on the Peleliu LHA-5 during the '91 conflict, it'll be over soon then you can party!! We ALL appreciate what you're doing! Just think, in 30 or 40 years, you'll have some war stories to tell your grandkids..Love and Cougar Poop, The Paco Family

---

Name: Howard "Paco" Duran () on Monday, December 17, 2001 at 12:23:38
E-Mail: doo4usc@aol.com
Class: 61
City and State: Lake Forest Ca
Message: First I'd like say "Happy Birthday" to Robin Hood...And now the story...I received an e-mail from Stephanie Hall Brito, it brought back so many memories and stories, one I'd like share. The last month of my senior year me and a few friends, who will be nameless, got into some trouble and I had to finish the last 3 or 4 weeks at Leuzinger High, although I got to graduate at Hawthorne thanks to Mr.Wetzler...Before I was told of the transfer my parents, actually my mother (my father wouldn't go) and I had a meeting with Mr. Wetzler, me in a new very short haircut, that was my mothers idea, look nice and smile...Leuzinger here I come!
Here comes the story..My senior year I had two things on my mind and english wasn't one of them. Here I am in my new English class where my first assignment was an "essay", geez, I wanna go to the beach......I know, STEPHANIE! She's smart!! So I ask Stephie and she gives me this wonderful work of art! I turned it in on friday , and on monday there it was behind glass in the "Essay of the Month" showcase..I think it was about growing up as a teen girl in the 50's, my teacher thought I was another Keats, and she asked me if I wouldn't, during class, write another...my dad still wouldn't go, short hair and all back in front of the tribunal.
Have Merry Christmas. Paco and Sharon
Great Story Paco..... Man, they would STILL be looking for me.
---

Name: Chris Hood () on Monday, December 17, 2001 at 10:42:33
E-Mail: hoodytohoody.com
City and State: Coos Bay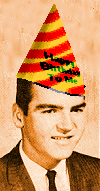 Message: Hey Hoody, happy birthday to you. Nine years 364 days my elder. As I close out a half century this year, you're gracefully working on a half-millenium. Just kidding, you barely look a day over 59. And please, would you tell your nephew Sean to get a hair cut before his next appearance in Paco's Pics, being nine and knowing all, he doesn't listen to the old man anymore.
Then Happy Birthday to you too Chris.
---

Name: Doris () on Monday, December 17, 2001 at 10:08:11
E-Mail: raydori@micron.net
Maiden: Donaldson
Class: '57
City and State: Twin Falls, Idaho
Message: RON TEH ... We are so grateful to you and every single other serviceman for all you are sacrificing for our great United States of America, and ultimately, for each and every one of us as well. Thank you seems so inadequate but the gravity of this situation leaves me somewhat lost for words (most of CT will have a hard time believing that one, I am sure, but it's true!). We are all praying for you. GOD BLESS YOU AND GOD BLESS AMERICA!

---

Name: John Baker () on Sunday, December 16, 2001 at 23:35:14
E-Mail: john@cougartown.com
Class: 62
City and State: Lomita, CA
Message: I received the following from Sharon Branigan, who got this email from Ron Teh. Please read his reply to her email:
Hi Sharon,
Thank you very much for your email. It really means a lot. We've been out here too long without seeing land and sometimes I wonder how America feels about us being out here. Now I know. Hopefully, we will soon see an end to this campaign. However, if the job is not complete by that time, WE will stay until either the job is complete and/or when another carrier relieves us.
I personally have not seen my family for five months now. And I seriously doubt that I'll be spending the holidays with them. It's OK though, they understand why I'm out here.
As much as I would like to receive emails from all Cougars, I have to decline at this time. The reason being, I'm allowed to receive an X number of emails per day. If I get more than I'm allowed, it could cause a lot of problems and for security reasons as well. I hope you understand.
However, I will pass along to everyone your support and holiday greetings. Again, thanks for your support and God bless America!
Ron A. Teh, HHS '81
If anyone wants to add letters to servicemen and women, please feel free to add them in Feedback. That way they can receive them, but won't get in trouble for email security violations.
Keep up the GREAT work Ron. We love you guys as we do the good old USA.
---

Name: Keith D. Jones () on Friday, December 14, 2001 at 02:53:51
E-Mail: cmi50@yahoo.com
Class: 76
City and State: Honolulu, HI
Message: Larry I haven;t anything on Robert Armbrust. He defineitly was awesome. He was cut and stronger than any dad back in Little League. He would run a mile or so do about 500 jumping jacks and 100 pushups before a wrestling match, then take his warmups off and the match was over before he stepped on the mat. I know of two guys who forefeited the match as soon as they saw him take his warmups off. One thing though I armwrestled him at lunch one time and beat him. That year we had unreal wrestlers at HHS. John Stone had a chance to try out for the 76' Olympics but decided to listen to his girlfriend at the time and stay home. He asked me what he should do and I just looked at him like what are you thinking. Tom Fowler, Armbrust, Matt Peterson, Kai Nakai, Morlock, and a bunch others were great. John, the pics of the Manhattan Beach are nice but I will send you pics of what I see everyday. Aloha and Mele Kalikimaka & Hauoli Makahiki Hou! Keith P.S. Check out my show site http://www.alohamuscle.com and sign the guestbook, it would be nice to see some Cougars on there.
Thanks Keith, I'll be looking for them.
---

Name: Ricki Farrell () on Thursday, December 13, 2001 at 23:08:13
E-Mail: Farrell
Maiden: Valencia
Class: '61
City and State: Fullerton, CA
Message: Haven't written for a long time because of surgery on my hand. Makes it difficult to type. However, I have to join my fellow Cougars in thanking Ron Teh and all of our other men and women in uniform serving to keep us safe from the worthless shreds of human debris who do not respect the freedom we have here in this great country. I hope, Ron, that you read how appreciated you are, and that you share that with your shipmates.
While I teach art I try to share with my kids how valuable our constitution is and that they need to remember you guys when they stand to pledge allegiance to our great flag.
I hope you all have a wonderful and safe Holiday season. My wish is that the "war" is over soon and that all of you are home to enjoy it.

---

Name: Elizabeth Castanon () on Thursday, December 13, 2001 at 21:10:41
E-Mail: lizcastanon6@hotmail.com
Maiden: Cary
Class: 1973
City and State: Amarillo Tx
Message: Hi Cougs,,Ok with the beach pics..its bad enough I'm stuck out here in BFE, with nothing around me but nothing...you are not being fair...but that is alright...I plan to come out for the next cruise nite so be prepared to be invaded by a little bit of Texas ...sure do miss the home turf, the beach, and the sunsets...nothing like Cali...will look forward to more info on the cruise nite so I can plan my trip...I have a new email besides the hotmail...lisaca6@aol.com, for those that care to im...bye for now...LIZ
Hey Liz, I'll nail down a date in a couple of weeks. Probably February/March.
---

Name: THE EL () on Thursday, December 13, 2001 at 21:09:50
E-Mail: I-DY-HO
Maiden: YOU KNOW
Class: I'MTHINKINGNOTBRUINBLUE
City and State: SNOW,RAIN,SNOW,RAIN,IDYHO
Message: Well Cougs a lot has gone down the pipe since we last talked. First you guys were talking about Ray Quinones, he and I budded around for a time during my Jr year. He was quite a character. A hustler by all means. I personally didn't see the music side of him accept that we both loved oldies and used to love the classic doowop. Lyman, I guess thats where the inspiration for that one song came from. It kind of blew me away to hear it. There's two things that come to mind when I think of Ray, first we were at the movie studios one night and he found a bottle of scotch on a bunk in this jungle scene. Well he wasn't going to share until he had the first drink. Turns out it was some kind of a Prop, nothin but swamp water!!!Boy he almost puked his long ass leg's out of his mouth. The other thing, why I say he was a hustler, maybe a little shady, seems there was a little record shop that opened just north of the tracks on the blvd. This gal had thousands of records. Must have been from some jukebox distributor or something. But Ray and I loved that place. There was a burglary...next time I saw Ray he had several hundred 45's that had suddenly appeared. Didn't see him much after that. ROYAL LORD, yeah, we got the pic's. Thanks a bunch. We will never forget it. CHRIS HOOD, you're right, those butt head Bruin's passed up a bowl game that is really first class, small but classy! Why do I say that? Because IT'S IN BOISE!!! Damn, my affiliations may go elsewhere! And yes john, sc is in a bowl game so you can quit panting. Hope all is well with the rest of you. Jim West, Calvin and Eva , MOMO , all of you!!!
Russ, So you've finally admitted it. You're a TROJAN LOVER!!!

---

Name: JAIME PRONTO () on Thursday, December 13, 2001 at 19:26:17
E-Mail: DUCKSWON7GAMESBYATOTALOF3POINTS.COM
City and State: Strand,ca
Message: DALE, DALE, DALE! You didn't get the memo? This is not only cougartown.com but it is also the official Cornhusker Rose Bowl site. Don't be talking that smack around here. We have Cougars who have played at Nebraska but none at either Miami or Oregon. So if you really are a Cougar you'll put away the foolish notions about the BCS and Nebraska. Go C[Cougars]ornhuskers! Robin, Tim, and Chris this goes for you too and any other Commy I mean Oregon sympathizers. John the reason as you and Dan will attest that we have refused to ride with Robin is because he keeps yelling DUCK; it's a little nerve racking in the dark with all the sand on the path this week.

---

Name: Larry Banta () on Thursday, December 13, 2001 at 19:06:26
E-Mail: mysonconsidersbruinacussword.com
Class: 78
City and State: Del Aire, CA.
Message: Saw the great family pic on Pacos' sight and it got me wondering if a picture of Doc was ever posted and I missed it. I would like to see one. He had attained local legend status by the time I got to HHS. On that note, hey Keith Jones, did anyone ever respond to your inquiry about Robert Armburst? He was THE MAN to all us freshman athletes in '75. Have never talked to anyone who saw him since he graduated. Just wondering. Also, I was returning from court awhile back and came south on Hawthorne Blvd. through Lennox and noticed the marlin or swordfish sign for Bob Ketchum's Sporting Goods is still there, just painted over. Memories.

---

Name: Dale Craig () on Thursday, December 13, 2001 at 18:36:15
E-Mail: barbara.craig@worldnet
Class: 76
City and State: Hawthorne Ca
Message: TO ALL OREGON DUCK FANS YOU GOT ROBBED YOU SHOULD BE PLAYING MIAMI INSTED OF BUGAHAW CORNHUSKERS WAY TO GO BCS AGAIN YOU SYSTEM OF RATING SUCKS THEY DIDN'T EVEN WIN THE THE BIG 12 CHAMPION IT WAS COLORADO WHO GOT REVENGE OVER TEXAS BEATING THEM BY 2 POINTS AND BEATING NEBRASKA BY 26 WHO SAYS BCS SUCKS I DO AND I'M A UCLA FAN AND WE ARE STAYING HOME FOR THE HOLIDAYS WAR OREGON I'M OUT DR TAZMO AKA DALE
UCLA fan??!! There's the problem right there Dale. What bowl are they in again? Wait a minute, I think I hear your buddy El Rojo....what's that Russ? They aren't IN a bowl game?? Come on, even USC's in a Bowl game.
---

Name: Patty Valencia () on Thursday, December 13, 2001 at 17:19:42
E-Mail: pvalencia2@aol.com
Class: 1974
City and State: PVE, Ca
Message: THANK YOU RON TEH and to all our other members of the military. I have been traveling a bunch lately and I try to stop and thank the armed forces at the airports for being there to protect our land. They look so young but so very determined. It makes me feel proud to be a fellow American. Those rifles look pretty cool, too.

---

Name: Robin () on Thursday, December 13, 2001 at 15:10:32
E-Mail: 12-0wouldnthavegotusinHoody.com
Maiden: Harrington only needed 23 more interceptions
Class: 60
City and State: RB,CA

Message: Hey John...I tried to meet up with you guys this morning but a BCS official kicked me off the strand. He said Jaime only rides with SC, UCLA, and sometimes Cal Berkley peeps. You know.. middle of the pack type. So I packed up my Duck cruiser and rode the railroad tracks along Aviation..Maybe tomorrow..Im going to Pasadena today and buy a Husker jersey with Crouch itch on the back so I can fit in...Hey Raymond, heres a pic taken last Sat (81F) from about Knob Hill....Later Cougs..:o)
Robin who? I kinda thought you'd left town for good. Frank, Alan, and Cousin Chucky check in more than you do. Sorry, but since you've been gone I've converted AGAIN. I'm now a bonafide CORN "Man, are we the best or what" HUSKER fan. See you on New Years day in the Chip and Dip bowl against that team we took the day off against. We didn't want to get one of our guys hurt seeing as we had the Rose Bowl locked up.
---

Name: joseph.mailander () on Thursday, December 13, 2001 at 13:56:47
E-Mail: joseph@bilbaowine.com
Class: 75
City and State: Los Angeles CA

Message: John, I love you but CUT IT OUT MAAANNNN, you're photos are making me feel landlocked in Los Feliz! It's only a half hour to the beach from here but it feels like I'm in Nebraska. Nahh, I love the sleepy slopes of Silver Lake, and wouldn't trade them for anything, but I have strong connections to those grains of sand and that shorebreak and that strand. Hey, who remembers a sign up at Second Street Manhattan that used to say "Salsipuedes" and point out to the ocean? I think Tom Fowler and "Burgie" (later Mayor of Hermosa) brought that one up on one of their trips to Baja. That sign was up on the Strand there for about five years. I wish someone had a photo of it. Another beach city memento I have: I am not much of a collector of anything, but I have a button from Hennessey's Tavern Hermosa from 1979 St. Patricks Day that I have never been able to leave behind. A whole generation of people are now able to drink at Hennessey's in the time I've had it. Also, for Ted and I, the best thing about "Herm-town" was The Lighthouse, when it was one of the premiere jazz clubs in the United States. In a very short time, we saw Mary Lou Williams, Joe Pass, Roland Kirk, and Yusef Lateef there in the late '70's. One of Ted's books, West Coast Jazz, devotes a chapter to The Lighthouse--good reading, demonstrating the South Bay's surprising role in the history of jazz. Speaking of books, Either/Or books, where one could pick up a copy of a heavy Hegel tome, or pet Justine, the resident kitty, up until a couple of years ago, when the place closed down--the beach was a hotspot that offered culture as well as surf and sand and Good Vibes. Thanks for all the suburban archaeology--Joseph
Thanks Joseph..... Wish I had a picture of the old Lighthouse.
---

Name: Jill McFarlane () on Thursday, December 13, 2001 at 13:04:10
E-Mail: jillmcfar@aol.com
Class: 1977
City and State: Mission Viejo, CA
Message: I always do what the principal tells me too, so Ron Teh, this message is for you and the rest of your shipmates. I know you all would much rather be home with the people you love for the holidays, and that the people back home do appreciate you defending our beloved Country. Please know you are in our thoughts and prayers each day. Now, go kick some Taliban Butt. God Bless and Godspeed Ron.

---

Name: Gloria Herlosky () on Thursday, December 13, 2001 at 12:26:34
E-Mail: Gpork3@aol.com
Maiden: Valencia
Class: 76
City and State: Las Vegas
Message: Yeah, I double-triple what Patty said. (Except for the part where she said, "...my best friend, JILL...". Man, didn't take me long to be replaced. And Mr. Teh, THANK YOU. You hang in there, we're all praying for you and yours.

---

Name: Raymond Smith () on Thursday, December 13, 2001 at 12:03:32
E-Mail: Kawabunganorth@Juno.com
Maiden: "The Ducks were Robbed"!
Class: 1981
City and State: Portland, OR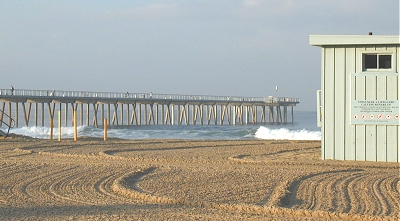 Message: OMG John, are you entering into a new age....posting beach pic? Keep it up dude! Now my wife can see "My" turf and she's ready to pack up and head on down to see the beauty I left behind.(I whine too much this time of year due to the cold and rain). Gets some pic of Knob Hill in Redondo Beach toward PV. or Hermosa Pier (I just love using my surfing talent and shooting da pier!
Hi Ray, Not a new era. Just some beach pics. Enjoy.....
---

Name: KAREN BEARNS () on Thursday, December 13, 2001 at 01:04:15
E-Mail: DOGDEDE@a.o.l.com
Maiden: WEBSTER
Class: 72
City and State: REDONDO BEACH,CALIFORNIA
Message: HI KAREN BEEBE.I WILL GET YOU THE INFO. FOR DIANNA ORTIZ. WE WENT TO SCHOOL, CHURCH AND SCOUTING TOGETHER. MY MOM HAS HER ADDRESS, ETC. HAPPY HOLIDAYS TO ALL. KAREN BEARNS
Thanks Karen....
---
If you have comments or suggestions, please email me at jb1@cougartown.com