Page 365

Hawthorne Time and
Temperature

Home | 60's Slang | Alumni List | Car Talk | Cougar News | Feedback | Hangouts | Memories
Recollections | Reunions | Street Scene | Teachers | Tributes | Vietnam | What's New | Keyword Search
Paco's New Old Favorite ....... Chris Montez and Kathy Young
---
<!-+++++++++++++++++++++++++++++++++++++++++++++++++++++++++++++++++++++++++++++++++++++++++++ +++++++++++++++++++++++++++++++++++++++++++++++++++++++++++++++++++++++++++++++++++++++++++++->

---
---

<!-++++++++++++++++++++++++++++++++++++ADD BELOW THIS LINE++++++++++++++++++++++++++++++++++++ +++++++++++++++++++++++++++++++++++++++++++++++++++++++++++++++++++++++++++++++++++++++++++++->
Name: Patt () on Thursday, March 1, 2001 at 01:03:47
E-Mail: pdeck17@3-cities.com
Maiden: Prewitt
Class: 65
City and State: Kennewick, Wa
Message: I live in south-eastern Washington. The only thing we noticed is that all of the 800 #s were out of commission! I have found out that Non- Californians are really " Cry-Babies" when it comes to earthquakes! My only problem was not able to call via 1-800# Orange County, California, to make an appointment for a MRI at a hospital 6 blocks from our office.
Isn't technology great???

---

Name: Anita Young () on Thursday, March 1, 2001 at 00:20:30
E-Mail: youngun39@yahoo.com or young97@msn.com
Maiden: Aceves
Class: 1978
City and State: Newberg, OR
Message: To the anonymous Coug that is concerned....FYI, yes, we all came from Hawthorne and went to Hawthorne High, and it is fun to talk of our experinces there, but hey....face it, we have all grown up and a lot of us have moved to other places. Does that make us no longer Cougars? No. I care about any Cougar, wherever they happen to live, why can't you? I was just trying to give a Cougs perspective and update for those down there who know us and care and wanted to know that everything is alright. Just like when people in here have loved one's who are sick and go into the hospital, etc. It's all relevant because we are all Cougars and supposedly, all care about one another. Just because you don't like it and don't care, that's your perogative. You don't have to read it. But at least, have the guts to put your name on your feedbacks.
Signed a Cougar who cares!

---

Name: Dewey Storie () on Wednesday, February 28, 2001 at 23:04:50
Class: 74
City and State: Canoga Park

Message: Living 2 miles from the center of the 1994 Northridge quake, there is nothing like the feeling and sound of a freight train going through your living room. I hope all cougars in the quake area are ok

---

Name: Mike Backus () on Wednesday, February 28, 2001 at 22:37:16
E-Mail: michael@backusstudio.com
Class: '74
City and State: Eugene, OR

Message: Can you remember not being able to drive a car? Having a driver's license is so essential to life in America that most of us can't remember life before that transformation. I now have a 13 yr old daughter. My wife and I have to take her everywhere she goes. She moves from one little 'bubble' of safety to another. When my friends and I were 13 to 16 in the late '60s and early '70s, we went everywhere by bicycle. Not by 18 speed mountain bike, by one speed beach cruiser with balloon tires. Block by block, we ground off the miles. We'd ride the seven miles from Hawthorne to the beach, ride way over into Torrance to salivate over some new dirt bike that we'd read about, maybe even ride out to LAX for the heck of it. The point was the challenge of making the trip. We were never afraid of starting out on some 15 to 20 mile round trip that might take an entire Saturday. Arriving at Pier Avenue in Manhattan Beach was never as magical by car. It was just too easy. Our lives may have been primitive in the '60s, but we felt so free to do anything we pleased. I wouldn't give up those days of freedom pedaling down to the beach with my buddies for all of the VCRs, Nintendo games, CDs and AOL chat rooms in the world. WE were the lucky ones, and we know it.
I can remember I got my license one day after my 16th birthday because my birthday was on a Sunday in 1960. I got my first license from the DMV office located on Birch and 127th St, behind the Plaza theatre. When I got a drivers license, my bicycle days were long gone.

---

Name: Art La Mere () on Wednesday, February 28, 2001 at 22:08:17
E-Mail: artlamere@home.com
Class: 73
City and State: Bettendorf Ia.

Message: Well cougartown is better than the news. It is 10:00 pm here and I just got home from work and was reading feedback and saw that there was a rumble in Washington. As I held down to my wife she said that the news just had a story about it. Well who needs the TV when you have CT. hope all is well in the north.
Art

---

Name: Keith D. Jones () on Wednesday, February 28, 2001 at 22:01:23
E-Mail: cmi50@yahoo.com
Class: 76
City and State: Honolulu, HI

Message: Patti Smith you answered your own question. It's people like you is the reason why I think the few who do not wish to disclose their real names do what they do. I really don't think cause someone doesn't give their real name so that they don't get attacked from people like you is a wrong thing. Some people can't handle the criticism as well as others. I know I can. So I do expect to get some back for this response. But it's what makes the world go round. But don't attack me for having Jones as a last name, that might hurt. KDJ

---

Name: Maureen 'Mo' Trott () on Wednesday, February 28, 2001 at 21:56:32
E-Mail: MoMo90250@aol.com
Maiden: Trott
Class: 1964
City and State: Hawthorne, CA


Message: Seattle,Washington: SHAKE, RATTLE AND ROLL! And you thought you left all of that in California. See, send us your rain and we send you back our earthquakes. We just didn't want you to feel home-sick. You should be ready for all the old dances at Prom 2001 in August, that is if you got your ticket(s). You know, dances like, The Jerk, The Twist, The Mash Potato...you get the picture, anything that really moves! Hope all is OK with everyone, we're just keep'n our heads above water in the Ark!

---

Name: Ron Reinholdson () on Wednesday, February 28, 2001 at 19:23:28
E-Mail: r_reinholdson@juno.com


Class: 65
City and State: Claremont, CA
Message: I'm with you, Concerned Cougar.

---

Name: Keith D. Jones () on Wednesday, February 28, 2001 at 19:21:25
E-Mail: cmi50@yahoo.com
Class: 76
City and State: Honolulu, HI
Message: In regards to an earthquake. I was talking to some of my friends here in Hawaii about 4 years ago. They were telling me they felt an eartquake at their house out in Waianae. They were all sitting in the living room downstairs when all of a sudden their wooden stilt house shook all about. They all jumped out of their chairs and started running outside so that the house wouldn't fall on top of them. As my one friend's was outside he heard a yell from inside the house. He realized that his friend Israel was sleeping upstairs. As he ran back into the house he found Israel laying on the floor with half his body through the upstairs floor. They all began to laugh cause see it wasn't an earthquake at all. It was that Israel had a dream and fell out of bed and through the floor. For those of us in Hawaii who knows who Israel is we understand. Israel is one of the most celebrated Hawaiian singers ever. He also died a few years ago. He also was about 6'1 and weighed over 750 pounds. Thus the Hawaiian Earthquake.

---

Name: Patti Smith () on Wednesday, February 28, 2001 at 18:19:55
E-Mail: GrnidL80@mediaone.net
Class: 68
City and State: Cypress, CA
Message: To Concerned Cougar: While I do agree on the point about Mr. XXXXX from BHHS, we discuss the quake in Washington because there are many Cougars living in the area, and we are all concerned about them. Now MY point: if you are so concerned, why don't you give your name and graduation year, instead of hiding behind a pseudonym like a coward?

---

Name: Concerned Cougar () on Wednesday, February 28, 2001 at 17:55:26
Class: 70 something
Message: I had never written in feedback before but have read it for 2 years. Why has this page gotten away from what it was doing and that was talking about Hawthorne and Hawthorne hi? This past week has had some guy from another school trying to tear us apart. Then this yamma and ramma is not funny at all. John oyu are the one who says if you can email someone then please do that. Bob and Yamma and Walter and Ramma please email each other. Now its someone telling us about the earthquake and what it rickter scale number is. We all get the news where we live and don't need our cougartown feedback peppered with news flashes. I want the old feedback back. This use to be fun, now its wasting my time. Thank you John for letting me get this off my chest. You are to be commented for what you do. I just wish we could all talk about our old home once again.

---

Name: Anita Young () on Wednesday, February 28, 2001 at 17:35:02
E-Mail: youngun39@yahoo.com or young97@msn.com
Maiden: Aceves
Class: 1978
City and State: Newberg, OR
Message: Update on the earthquake that hit the Seattle and Porltand Metro areas this A.M....It was more like a 6.8-7.0 quake now, they are saying. Centered near Olympia,WA, the state's Capitol. The Capitol building, itself, got a crack in the dome, in downtown Seattle and Portland, bricks came down from tall buildings onto the streets below. My brother, Mike, is up in Gig Harbor, on the west side of the Puget Sound. When I called up there to see how he and his wife Ilona, also a fellow Coug were doing and my 2 nephews, she told me their house shook violently like our old L.A. quakes did, and they had stuff all over the place, broken and a mess! My brother has lots of fish tanks in a lot of rooms...there was water all over the place! He had to go and get my nephews from school because they were evacuating the schools for safety reasons. Here in Newberg, roughly 35 to 40 miles S.W. of Portland, we had a rolling quake. I was sitting here at the computer and all of a sudden, around 10:45 a.m., all of a sudden, my computer started to wiggle back and forth, so did the table it's on, then I felt my chair shaking and my feet under me felt as if I was on a boat, rocking gently back and forth. The pictures on my walls shook, and my daughter was on the couch, watching a video and was oblivious to it all! Ah, the life of a 3 year old! So, to me, it was like being on a houseboat and having some water skiers coming a bit too close to the house. What an interesting and bizarre way to start the morning, huh? Long time since I felt an earthquake that strong. We usually have tiny little tremblors here. FYI, don't feel like we are getting all the sun...tomorrow and the rest of the weekend, we are supposed to go back to normal, which is RAIN!!!!!!

---

Name: Walter Holt () on Wednesday, February 28, 2001 at 16:49:59
Class: 66
City and State: Mission Viejo, CA
Message: Reading the nice compliments from John Nix of Spartenburg, SC, brought back to mind a couple of memories from there. Back then I had a 19701/2 Firebird Formula 400, 375hp 402 CID that I used to like to cruise around 100-135mph on the freeways. One time I was cruising at night on interstate 85 around Spartenburg, at around 100mph when this Vette passed me like I was standing still. I was just about to punch it when all of a sudden this SC Highway Patrol car comes from out of nowhere, blue lights flashing and both rear tires smoking. That Cop, from a standstill, caught that Vette in less than 1/2 mile. SC was known back east to have some of the fastest HP cars around. Another time, I was driving that car in the incredibly windy roads of the Blue Ridge Mountains. I was getting into the hair pin turns a little, when Vernon, this Good Old Boy I used to work with asked me if I'd mind if he tried my car out. So I pulled over and let Vernon take the wheel. Vernon instantly lit up both tires took the first turn, a 15 mph hairpin, doing 60. He then proceeded to straighten out 15, 20, 25 to 35 mph hairpin turns road at speeds of between 60 to 100 mph, with a mastery that I had never seen before nor have I seen since. I learned later that Vernon had been running moonshine & out running the cops on roads such as these since he was 12. At the time I knew him he was 45. Cougars we may have ruled the streets, but watch out for those Good Old Boys in the hills

---

Name: Cheryl Nicocia () on Wednesday, February 28, 2001 at 15:20:28
E-Mail: chernico@cvc.net
Maiden: Christensen
Class: 62
City and State: Keno,Or(ontheriver)

Message: FYI there has been a major earthquake in Seattle, where my niece lives. I got a frantic call from her mom (my sister in law) that she couldn't get through to her via phone, cell phone or pager...well I was able to get a message to her pager through www.arch.com....... almost immediately. Then she was able to call her folks. The news was good, all is well with her, her hubby and her kids. She won't know about her house till she gets home.
If you didn't already know about this site, it works on any pager that accepts messages, not just #s..... Hope all is well with all our cougar friends and family's.
Thanks Cheryl.....
---

Name: Rich Sloan () on Wednesday, February 28, 2001 at 14:56:46
Class: 60
City and State: Laguna Hills, CA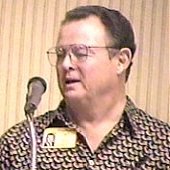 Message: Upcoming Reunion Update:
April 7th, 2001 Saturday night, is the date set for the '59,'60 & '61 reunion to be held at the Sheraton Cerritos. A $10.00 discount will be offered to all those purchasing tickets before March 7th. Tickets purchased after March 7th will be the regular price of $70.00. Dress is "California Casual" So don't delay, get the best deal now.
For Cougs wishing to order your tickets, please contact:
WORTHINGTON REUNIONS by fax or phone.
Phone: (714) 641-7544 (Calif-(800) 600-1577)
Fax: (714) 641-0426
They will accept: Visa, Master Card & American Express. For more info, please go to the Reunion page..
Don't miss another great H.H.S. event. Anyone interested can attend, no matter what year you graduated.
Thanks again and see you there, Rich Sloan
Thanks Rich, There you go folks. Another reunion coming up for the class of 59-60-61- and anyone else that wants to partake in Cougar rekindling.
---

Name: Alan Nelson () on Wednesday, February 28, 2001 at 14:52:36
E-Mail: anelson@rraz.net
Class: '73
City and State: Parker, Az
Message: To make our Pacific Northwest Cougars feel more at home, I arranged for a little earth-shaking memory of February, 1971. No need to thank me, it was my pleasure.......Seriously, I hope you all up there rode it out OK, and everyones alright.
What the heck is going ON!!! Have we swapped rain in LA for Earthquakes in Seattle??
---

Name: Patti Smith () on Wednesday, February 28, 2001 at 14:17:17
E-Mail: GrnidL80@mediaone.net
Class: 68
City and State: Cypress, CA
Message: Was just watching on the news that there was a 7.0 quake in Seattle, with an actual epicenter about 10 miles from Olympia, Wash. John, how many Cougs are in the area up there? When you Norwesters can get online, let us know how we can help.
Many Cougs......
---

Name: John Nix () on Wednesday, February 28, 2001 at 14:09:26
E-Mail: John.Nix@AMEC.Com
City and State: Spartanburg SC
Message: Stumbled on your site while searching for car related research. What a great place! As a east coast gearhead circa class of 72 let me express how the east coast hot rodders were all in awe of the west coast scene of the 60's and early 70's. We of course had much the same cars here in the south but the hot rod's that we saw in magazines that were of the Southern Calif. area were just awesome to us. The difference was mostly in the styles not the speed equipment. After all we were still hangin out with speed heads that learned how to tune a engine from the guy's who ran Moonshine in the mountains here abouts. Also our music locally was different, what with the southern rock thing coming into it's own but we still grew up on the car music of the Beach Boys, Jan and Dean and the whole Southern Cal. thing. As a high schooler I had the burning ambition to get out on the left coast to soak up the car scene there and just cruise the places that we read and heard about with my 66 Big Block Chevelle. Always wanted to see if we had the stuff to cruise with the hot rod's out in the valley. Never meant to be but we still had fun just dreaming. I guess American Graffiti was as close as we got to it. Anyway congratulations on your site and you guys should be proud to be able to pull so many graduating classes together. Good luck.
John Nix, still cruzin
Hey John, Actually we had an HHS, cruiser, racer named John Nix back in the early 60's.
Glad you like the site and also nice to hear from a brother cruiser/hot rodder. I too had a 66 Chevelle, but of the small block design. Muncie 4 speed and if were told correctly, it was a family car. Fun car though.
Yes, the Valley cars were cool, but we had our share of Cool Cars in the South Bay too. The LA Roadsters were going great at the time and there were plenty of these cars cruising between the A&W in Hawthorne and the Wich Stand in Inglewood. Also the early muscle cars (383's,413/426 wedge; 250,280,315,320,335 hp 348's; 409's; 390's,401's,and 406's) along with fun flatheads and Olds powered EVERYTHING. When I first saw American Graffiti, I just KNEW they wrote it from their experiences on Hawthorne Bl.


I'm sure we all had similar experiences throughout the nation, but I'd like to think So. Cal was the genesis. Thanks John......
---

Name: DALE CRAIG () on Wednesday, February 28, 2001 at 12:44:56
Class: 76
City and State: HAWTHORNE CA
Message: JOHN BOY WE BETTER GET OUR BOATS OUT WE ARE EXPECTING MORE THAN TWO INCHES OF RAIN STAY DRY ALL YOU COUGARS WE'LL CHAT LATER DALE

---

Name: Patti Smith () on Wednesday, February 28, 2001 at 10:30:30
E-Mail: GrnidL80@mediaone.net
Class: 68
City and State: Cypress, CA
Message: You're right, John...Cougars do stick together. Walter and Dale, thank you from the bottom of my Cougar heart...I will let you know about Cruise Night. Definitely don't want to miss this one.

---

Name: Don Di Tomasso () on Wednesday, February 28, 2001 at 09:57:42
E-Mail: dond@ix.netcom.com
Maiden: sunny in SF
Class: 75
City and State: Torrance, CA
Message: John Baker, thanks to your site I have been able to become aquainted again with a fellow classmate from HHS '75. Sharon Webb-Nelson has been a very supportive friend who also reintroduced me to other members of the class of '75 I have not seen in years. I am so grateful for the memories. Just yesterday, while in Foster City for training, I was able to meet with her and her child Gabrielle for lunch. Your site made all this possible.

---

Name: YAMMA LAMMA () on Wednesday, February 28, 2001 at 09:28:36
E-Mail: dingdong.com
Maiden: DING DONG
Class: someenchantedevening
Message: WALTER HONEY -- Whew! Thought you were mad at me. Sure glad you ain't! Oh that -- the polka. Ramma Lamma convinced me I should learn and that you probably liked it even though you said you didn't, so I went along with it. Since you have such definite feelings against it, we just won't polka. Walter Honey, we'll do whatever you want to--well, after a fashion. Nowputonthosedancinshoescuz PROM NITE 2001 isjustaroundthecorner. Ewwwwie!

---

Name: Mike Backus () on Wednesday, February 28, 2001 at 09:22:33
E-Mail: michael@backusstudio.com
Class: '74
City and State: Eugene, OR
Message: Happy Birthday to Beverly "Mom B" Bierman. Thanks for bringing us Steve, Sue and Sharon. HHS wouldn't have been the same without them!
***HAPPY BIRTHDAY BEVERLY***
---

Name: Glenn Crist () on Wednesday, February 28, 2001 at 01:51:34
E-Mail: gfcrist@pop.sonic.net
Class: '64
City and State: Wine Country, USA
Message: I wasn't there, so I can't verify the story, but was told by as reputable a source as I might have had in HS. It seems someone wagered that "little" Rick Cooper, couldn't clean and jerk a stripped short block. When the money in the kitty reached enough to make it worthwhile, Rick did just that, except just as he got it to the arc of it's parabola over his head, it kept going right on back. It hit the ground just as Mr. Halladay re-entered the auto shop. Mouth agape he ordered Rick outa' there and I'm not sure if he collected the loot.
So! Is it time to start thinking about Wine Country Weekend II? Sonoma County is just now starting to recover financially and spiritually from the last invasion to start planning it again. JB and JB when can you make it up this way. Somebody needs to visit and sample as many wineries as we can stumble to in a weekend. A tough job, but I bet you're up to the challenge. Judy, are there prom tickets for door prizes, or maybe we should give away all expenses paid wine country weekend trips with every prom ticket purchased.

---

Name: Janet Burkett () on Tuesday, February 27, 2001 at 23:20:51
E-Mail: jmburkett@att.net
Maiden: Humphreys
Class: 62
City and State: Mission Viejo, Ca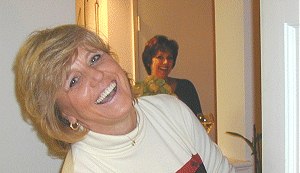 Message: Here's one more "one last thing". Anyone who thinks there aren't LOTS of HHS grads who took that educational foundation on to major universities and into positions that make a difference in this world is dead wrong. We are doctors, lawyers, CEOs, teachers, authors and major contributors in life. Hillbillies? I think not. Not everyone adds to feedback as often as some, including the BHH blowhards, but that's because we're busy, involved people making good use of the intelligence God gave us, and the excellent start those HHS teachers and coaches provided.

---

Name: Linda Dietrich () on Tuesday, February 27, 2001 at 22:39:41
E-Mail: leonard-linda@juno.com
Maiden: Dawson
Class: 69
City and State: Kansas City, MO
Message: I would just like to tell Elizabeth thank you for writing that piece about Cougar Spirit. The kids of today know nothing of what it was like for us older folks growing up. We rode bikes and I personally rode a skate board too. We played dodge ball and kick ball, four square. We'd lay in the grass looking at the sky watching clouds and trying to make figures out of them. It was safe to walk the streets at night. I can name a hundred more things but what do the kids of today do with their time?? Watch TV and play computer and video games?? We grew up in a wonderful time period and in a great town. Before Cougar town I never even gave my past or Hawthorne a second thought. It was packed away in cobwebs. Thanks to John Baker we all have been able to go back in time and remember all the things we had in storage. More so for the ones that have been away from Calif. for a long time. It is so exciting to find a long lost friend. I wish I lived closer but I don't. So the next best thing is go here on CT. As the Goddess would say, May the Cougar Spirit Be With You. Coming here today, this evening has made my day. We are having a major blizzard and I am longing for the beach!! Love to all and you John Baker.
Thank you Linda, but I'm not sure you'd want to be on the beach today. We've had 14+ inches of rain since January 1st. We've had more rain than Seattle this year. I don't ever remember this much rain here, and the sun is shining in Washington and Oregon.
Getting back to Hawthorne in the 60's. We had a key for the back door "hidden" under the mat. Everybody in the neighborhood knew it was there. Most of the time we didn't even lock the door.
I can remember parking my car on the streets and dropping the keys on the floorboard, rolling the windows down, and leaving it for hours. Nobody knew what a car alarm was. Yes we had school spirit, not that it was apparent to us....we just had it. I'd hope that today's HHSers would have a little of what we took for granted. Be a Coug girl......
---
If you have comments or suggestions, please email me at jb1@cougartown.com