Page 332

Hawthorne Time and
Temperature

Home | 60's Slang | Alumni List | Car Talk | Cougar News | Feedback | Hangouts | Memories
Recollections | Reunions | Street Scene | Teachers | Tributes | Vietnam | What's New | Keyword Search
Time for a little HHS Merry Christmas. This version was produced by our own Janet Burkett. See, I do give you credit for a couple of things.

Beach Boys
---
<!-+++++++++++++++++++++++++++++++++++++++++++++++++++++++++++++++++++++++++++++++++++++++++++ +++++++++++++++++++++++++++++++++++++++++++++++++++++++++++++++++++++++++++++++++++++++++++++->

---

---
<!-++++++++++++++++++++++++++++++++++++ADD BELOW THIS LINE++++++++++++++++++++++++++++++++++++ +++++++++++++++++++++++++++++++++++++++++++++++++++++++++++++++++++++++++++++++++++++++++++++->
Name: Blake Withell () on Tuesday, December 5, 2000 at 00:10:53
E-Mail: withells@idirect.com
Class: 67
City and State: Toronto Canada
Message: Thanks John for all the renewed friendships. I recently connected with an old school friend, Art Paton, we walked home together every day from HHS. and now we phone and e mail each other after 33 yrs. It turns out he is only a 10 hr drive away, (worth it in my books). And thanks to Alan Nelson (I think he said the class of 74, for the Operation Blue Light info). As a serving member of The Toronto Police Service for the past 29 years I respect all that is done for our brothers continent wide.) Now to the I remembers. Nobody wants to here them, but it's food for thought. I remember Woody McCain, correct me if I'm wrong, On the LaCienega ramp being outraced (in his primo 55 chev ) by a married couple in a 64 tempest that had a hidden 389, I think the grand prize was 5 bucks and Woody stated I guess you'll be eating steak tonight. Gas was 19 cents a gallon, (for Chevron White,) steak probably a dollar a pound.
I remember.
Blake
Thanks Blake, Great story. Woody was at our last Homecoming night at HHS in October. Glad you're reconnecting with your HHS buds. That's what it's all about.
---

Name: Rick McQuitty () on Monday, December 4, 2000 at 23:25:01
Maiden: awealthofknowledge
Class: 74
Message: To Sharon Branigan and her reference to the Kobalds, As a good friend of the family and "boyfriend" to Rita for a period of time, I just want to say that the last time I talked to their mother, both girls were doin fine. Rick

---

Name: Rick McQuitty () on Monday, December 4, 2000 at 22:47:16
E-Mail: slixxrick
Class: 74
Message: ALRIGHT ALRIGHT ALREADY, YOU'VE ALL MADE YOU'RE POINT. I know it's hard to keep from bringing OUR name up in convrsation, as we have always been controversial, but as Harvard and MIT have both given us the correct solution to our English enigma, I would like to thank all the people whose responses have enlightend my reading experience. It appears that our country needs my brother's services, he hasn't had the time to post, although I know he would like to address all your "WONDERFUL" references to us. Keep your comments coming, as we "McQuitty"s have always dealt with adversity, not only in Hawthorne, but around the world.
P.S. And there will always only be "2" McQuittys as far as Hawthorne is concerned.
Rick( feeling jiggy)

---

Name: Dave Hanson () on Monday, December 4, 2000 at 22:45:45
E-Mail: dave@cyclinggoods.com
Class: 1975
City and State: Torrance, CA
Message: Oh great John...you have a picture of me....I can't wait,,,,lol
Dave
Yes I do.....
---

Name: Brett Loranger () on Monday, December 4, 2000 at 22:06:16
E-Mail: blo62@oacbell.net
Class: 1981
City and State: Hawthorne
Message: Hey Bill, I believe what you're thinking of is either Tinkertoys or Lincoln Logs...am I right?? Still waiting on some class of 81ers to contact me.....WHATS UP??????
Tonka Toys
---

Name: Sharon MacDonald () on Monday, December 4, 2000 at 21:35:00
E-Mail: rmac@genevaonline.com
Maiden: Badger
Class: 63
City and State: Burlington, WI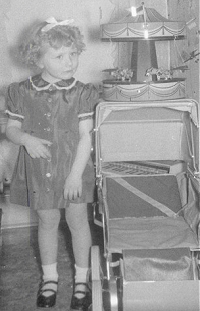 Message: I had a Marx train set when I was a kid, but now I have a small American Flyer that I put under the tree at Christmas. The problem that I have is that the front wheels don't want to stay on the track and after a few times around the tree, the train jumps the track - oh, well, at least it looks nice...... Remember those tin-lithographed wind-up amusement park ride type toys? I had a merry-go-round and ferris wheel that I remember.
Huh, a Marx Train..........amateurs
---

Name: Denean McKinney () on Monday, December 4, 2000 at 20:58:54
E-Mail: deneank@aol.com
Maiden: McFarlane
Class: 1980
City and State: Redondo Beach
Message: John, Would that be McQuitty's son... (Please don't tell me that there is another McQuitty.)
Yes I guess it would be SOME McQuittys' son (uh, or is that McQuitty's son) thanks Denean for playin' our game.

---

Name: Harry Plotkin () on Monday, December 4, 2000 at 20:03:56
E-Mail: hcharry@pacbell.net
Class: 52/97
City and State: Harbor City, CA
Message: Keith Jones: Tom Fowler is an ER doctor in Santa Cruz. I understand he spends most of his free time surfing!! His older brother, John, teaches ER procedures in Turkey. He has been there for several years with his wife and children. John: I think the possessives are straightened out. Here is one more explanation. One McQuitty, two McQuittys. Possessive: Rick McQuitty's hat. Two McQuittys' hats. Sorry we missed Chinese the other night.
Love to all,
HCH
OK Harry, but how about.... Brothers and sisters I have none, but these McQuittys' father is my father's son.
---

Name: Bill Jensen () on Monday, December 4, 2000 at 19:32:15
E-Mail: william.jensen@trw.com
Class: 63
City and State: Hawthorne 90250
Message: Yeah! Christmas toys! Does anyone remember the company name that I am thinking of; they made what I think was the most durable toys for boys?

---

Name: Cheryl Nicocia () on Monday, December 4, 2000 at 18:55:44
E-Mail: chernico@cvc.net
Maiden: Christensen
Class: 62
City and State: Keno,Or.(ontheriver)
Message: Hey John, what were YOU doing....I ALWAYS signed my own notes in HS....
Yeah I know, and you got caught too.
---

Name: Bob Jensen () on Monday, December 4, 2000 at 17:33:09
E-Mail: robertjensen@satco-inc.com
Maiden: A.C.Gilbert
Class: 71
City and State: North Pole
Message: The answer to the question is ?CARPET LINT?. The question is ?What is the most common problem with your American Flyer Train? I have just assembled my American Flyer (including tunnel and ?Plasticville? houses) under the tree and it is running perfectly. I still have some of the original smoke capsules, which I will save for my 80th birthday. I figure that aromatherapy may joggle my memory and I will remember who I once was. I do have some of the new smoke stuff, which I use, but it doesn?t have quite the smell as the old original capsules. I just got my billboard whistle working, now I can drive my parents crazy. Happy decorating.
Hey Bob, I don't have any smoke capsules left, but I DO remember that smell now. I think my train is at mom's place. I'm going to have to check out that carpet lint thingy. Thanks......
---

Name: Dave Hanson () on Monday, December 4, 2000 at 13:36:12
E-Mail: dave@cyclinggoods.com
Class: 1975
City and State: Torrance, CA
Message: Wow...this is something, I was in a Starbucks the other day and saw Mike Ferry, we sat and talked about the reunion we both missed (I just found out about it) anyway I haven't been in contact with anyone, I have only seen a couple of people over the last 25 years. I do remember Rick McQuitty by his picture, but more than that...Wayne Dickey! how have you been?, I worked with you at Northrop in heavy crating, (remember?..you taught me how to make a cardboard box!) and I was there when you had your "electrical accident" still into the car scene I see...it is pretty neat, this website, Kudos to John for doing this, most probably won't remember me I was pretty low key at HHS.
Dave
Hey Dave, If my scanner was working I'd put your picture up. Thanks for stopping by and come back any time.
---

Name: Chris Prewitt () on Monday, December 4, 2000 at 13:22:21
E-Mail: cjprewitt@juno.com
Class: 1967
City and State: Fullerton, CA
Message: Teresa Halls, mother of Randy Flinder's (class of 1989), passed away last Thursday after a long illness with diabetes. Please keep him and his family in your thoughts and prayers. Specifics of the service: Saturday, December 9th, 10:00 AM Memorial Service for Teresa Halls Del Aire Assembly of God 4955 W. 119th Street, Hawthorne, Ca. 90250 (310) 676-6859

---

Name: Sharon Branigan () on Monday, December 4, 2000 at 11:59:09
E-Mail: srbranigan@aol.com
Maiden: Bierman
Class: 76
City and State: Thousand Oaks, CA


Message: Keith's mention of Rita Kobold reminded me of her big sister Bev who graduated in 1976. That was the first year it became legal for 18 year old students to sign their own excuse notes. I still laugh when I recall Bev Kobold turning in the following note:
Dear School, Bev Kobold was absent Friday because she was sick. Love, Bev Kobold.
You could sign your own excuses??!! That would have been the END of my high school days.
---

Name: Lisa () on Sunday, December 3, 2000 at 19:45:10
E-Mail: ledsea123aol.com
Maiden: Graham
Class: 67
City and State: Ramna, CA

Message: John, I was glad to see you finally cashed my two checks for two years worth of dues for Cougartown. It had been so long that I had forget they were even outstanding. Will this be a normal practice if I choose to continue to be a paying member? Lisa
Hi Lisa, Sorry for taking so long. I'll try to keep up from now on.
---

Name: Doris () on Friday, December 1, 2000 at 17:27:35
Maiden: Donaldson
Class: 1957
Message: JOHN ... you make me laugh ... right out loud! You are HHS' alumni blessing! We are all so grateful to you and for you!
P.S. And I'm STILL grinning!
This website stuff is just too much fun. Thanks Doris
---

Name: Don Di Tomasso () on Friday, December 1, 2000 at 15:43:26
E-Mail: dond@ix.netcom.com
Maiden: N/A
Class: 75
City and State: Torrance, CA
Message: John Baker, Sorry to hear that you had to hand-format the poetry I sent through feedback. I have an idea. I will post poetry elsewhere and provided the URL (link)...how will that work for you, John?
That'll work fine. Thanks Don
---

Name: keith jones () on Friday, December 1, 2000 at 15:20:16
E-Mail: cmi50@yahoo.com
Class: 76
City and State: Las Vegas, Honolulu
Message: A very high reccommendation to the parents of kids and generally anyone who gets addicted to computer games. Motocross Madness 2 is the neatest game I have played in a long time. Sound great too. Very addictive. Anyway moving back to Hawaii in December. John I'm thanking the tiresome chore of formatting as I type. There was once a man from nantucket....sorry. For the mid-70's people; anyone hear from Linda Jacobs, Rita Kobald, Debbie Cleghorn, Leo LaSala, Ricky Bainbridge, Doug Long (opps who cares), Big Dale Craig, Bruce Chauncey, Robert Armbrust, Tom Fowler, and whoever. And is Dan Nelson still alive? He was scary but I think we understood each other. Anita Young, not sure what my cousin Carla is doing I left a few messages and nothing back. Is she still in Spain or what and did my uncles (is that uncle's, uncles' or uncle is) probate settle. You seem to know more about my family than I do. And is Ingrid out there, how is my Bro. It's nice to hear from him as much as I do. Keith
Keith, it IS December. Dan Nelson is alive, well and living in central CA. Wish he'd leave a little feedback.
---

Name: Doris () on Friday, December 1, 2000 at 14:43:30
Maiden: Donaldson
Class: 1957
Message: RE: The McQUITTIES
JUDY !!! Just so we're understanding each other here ... hehe ... I was just trying to get a "rise" out of the McQuittIEs by teasing them a little, which didn't seem to work. It only got a rise out of you and a couple other people who don't even care how we spell it! hehe You are absolutely right about singular, plural and possessive McQuittYs; however, should it be TWO McQuittys, plural possessive would be McQuittys'. Singular possessive is McQuitty's. hehe And STILL no rise out of the McQuittIES!!!
Alan Nelson !!! Wasn't aware of the blue lights in the window being for fallen police officers, but it IS a great idea and I will make sure I have one window in blue lights. It couldn't be for a better reason.
John-John??? Are you there?
GO COUGARS!!!
Yes-yes I am here, but I was just pondering this one. If a McQuitty fell in the forest and no one was around to hear him, would he make a sound?
---

Name: Robin () on Friday, December 1, 2000 at 13:58:47
E-Mail: WhenwastheHuskerslastwin?.com
Maiden: Hoodquitty
Class: MCMLX
City and State: RB,CA
Message: Just to clear things up for sure, I just finished a conference call with my former quantum physics and differential calculus professors from M.I.T. They both agreed that the probability that anyone gives a rip about how you spell McQuitty for any reason was equivalent to the entire class of 74' having identical DNA. (just funnin Rick) Have a good weekend and later Cougs..


You know Robin, McQuitty spelled backward is Yttiuqcm. The odds of that have got to be at least 26 to the 8th power.
---

Name: Don Di Tomasso () on Friday, December 1, 2000 at 11:59:12
E-Mail: dond@ix.netcom.com
Maiden: N/A
Class: 75
City and State: Torrance, CA
Message: Here's a poem I came up with that I would like to share with everyone here. I hope encourages you all to have a great weekend...
SMILE
We are vessels of unknown sources
We don't belong to ourselves but to the Universe…
I dream, I dance, I smile, I play
Dream for whom? For my dream I dream…
Dance for whom? Dance for the dance…
Smile for whom? Smile for the dream and dance…
I play to dream, to dance, and to smile..
Will the Universe play and dance?
The planets and stars dance and sing?
The Universe creates its art in each moment
The melody of all things surrounds me…
Dance with me, my love…
Dance until my hands no longer move and my legs cease…
Sing out your happiness and smile at all things…
Join me in the dance of life…
Walk up the hill, breathe the air, smile…
Look around and embrace your perception..
Smile at the ocean and it will wave…
The sun loves us with light….
Thanks Don, very nice, but this will be the last poem as I have to hand format them and it takes way too much time. Sorry
---

Name: Sharon () on Friday, December 1, 2000 at 10:15:00
E-Mail: slleng@aol.com
Maiden: Moore
Class: 1966
City and State: Long Beach, CA


Message: Alan Nelson, I'll light up a window in blue too. It would be nice if those people who are not decorating their yards this season would take a few minutes and light up one of their windows in blue lights, to honor all the men and women who vowed to serve and protect us all. God bless them.

---

Name: Brett Loranger () on Friday, December 1, 2000 at 07:21:40
E-Mail: blo62@pacbell.net
Class: 81
City and State: Hawthorne
Message: McQuitty, have you picked up a bowling ball lately? Raymond Smith, drop me an e-mail n I'll give you the skinny on who is still around...ebdebebdbedb thats all folks

---

Name: Petey () on Friday, December 1, 2000 at 06:04:30
E-Mail: konniesmith@home.com
Maiden: Honduras
Class: 1972
City and State: Thanks for the Beaver Mrs. Cleaver
Message: A.C. Gilbert invented the Erector Set. We have a museum here in Salem called the Gilbert House. My son had his 6th birthday party there. It's dedicated to kids of all ages. Very cool place indeed.
See you in the future.

---

Name: Rick McQuitty () on Thursday, November 30, 2000 at 23:54:14
E-Mail: slixxrick@hotmail.com
Maiden: IS MY NAME SPELLED RIGHT?
Class: 74
Message: Just to clear up all the controversy the" McQuittys" spelling issue has stirred up, I contacted my past English Professor at Harvard, and she said I was wrong. It is" McQuittys," as my dear friend Judy-Wudy pointed out. KUDOS Judy. It was also brought to my attention that it would only be "McQuitty's" if it was possesive, which as we McQuitty"s are, really confuses me. So keep the comments coming and I'll try and figure out how to spell my own name. Rick McQuitty?.Is that spelled right?
No, it's McQuinty
---

Name: Bill Jensen () on Thursday, November 30, 2000 at 22:22:25
E-Mail: william.jensen@trw.com
Maiden: Gilbert or Clause
Class: 63
City and State: Hawthorne 90250
Message: John, you must be an Erector Master Engineer! For those who are interested in a little history, go to http://www.smithsonianmag.si.edu/smithsonian/issues99/may99/erector.html. You will find a short, yet interesting history of A. C. Gilbert. Yeah! At one time, I thought A.C. Gilbert was Santa Clause. So many of the better things at Christmas had his name on it. John, you must be an only child to have so many things from years gone by or you are a pack rat or both? Are you going to have your American Flyer running around under the tree?
Yep, I'm an only.....uhh, grownup. I still have my American Flyer too, although it's not in running condition.
---

Name: Judy DeGrazia Blomsterberg () on Thursday, November 30, 2000 at 21:01:56
E-Mail: JUDYWUDY@att.net
Maiden: ComeonBIGBOY 10centsadance
Class: 64
City and State: Torrance, CA

Message: This one's for Dale Hahlbeck Jr. Regarding a price break if you bring more than one PROM NITE date: Gee, I haven't given too much thought to a "QUANTITY DISCOUNT" Whatdayathink John Boy? I have a feeling that those 70's people are pretty thrifty kids.. Just how many are you planning on Dale.. I'll tell ya what~I'll give you the same price structure that I do at work.. 25 or more and you get 50 cents off each.. 50 or more and you get a buck off.. 100 gals and you win a free trip to Hawaii. How's that..!! As for GODDESS CAMP IN MAUI: OK Marsha Hood, all us ROWDY GIRLS are in as long as we can skinny dip in the warm beaches of Kihei.. and while we're there, the boys can just sit home in Calif. in front of the T.V. with a beer~and watch the ballots being counted over and over again.. (it's a deal) Problem is it's going to be hard to renew our vows without the boys there.. ahh,..ummm.. oh what the hell, Marsha, will you marry me?.. (Necessity is the mother of invention) Doris, as for the grammar lesson on McQuittys.. I believe that possessive is "McQuitty's" and plural is "McQuittys" singular is "McQuitty". But if they really were Chippendale dancers.. then it's just "PARTY TIME!" Thanks for clearing up the PROM NITE TICKETS questions John.. We're still selling... but as John mentioned~~When they're gone, they're gone. We have no way of knowing when that date will be.. Now.. what about that list of gals Dale? Put it in a spread sheet and send it over.. I'll invoice you later. Tilly Noodleman.. offering a ROWDY discount.
OK let's clear this up Mr P, when is it McQuittys or McQuittys' or McQuitty's?? God I love having teachers on this site!!!
---

Name: Alan Nelson () on Thursday, November 30, 2000 at 20:56:38
E-Mail: anelson@rraz.net
Class: '73
City and State: Parker, Az


Message: Like John, I'm also scurrying up palm trees lighting up my home like a Nevada cat-house for the season. For those who are also stringing lights in the next few weeks, I'd like to ask you to participate in "Operation Blue-Light." This annual nationwide movement honors our brave Peace Officers who have fallen in the line of duty. In 2000, 137 Officers have paid the ultimate price in service. A window laced with blue lights, or a candle with a blue bulb displayed in the window will mean a lot to those out there who put their lives on the line for us every day. Thanks and Happy Holidays to All!
Hey Alan, I'll light up a window in blue. Sounds like a great idea.
---

Name: Bob Jensen () on Thursday, November 30, 2000 at 20:32:43
E-Mail: robertjensen@satco-inc.com
Class: 71
City and State: LA,CA


Message: Am I the only one who is having troubles with the audio version of the Alma Mater? I have changed speakers, plugged and unplugged etc... Am I getting old??? Hearing loss??? Oh please tell me it isn't so.
Hey Bob, It's still working here.
---

Name: Denean McFarlane-McKinney () on Thursday, November 30, 2000 at 18:34:49
E-Mail: deneank@aol.com
Maiden: McFarlane
Class: 1980
City and State: Redondo Beach
Message: Hi Eddie Braun and Don Dallons. Thank you for my Power Lunch! It was great catching up once again with fellow CT's. See you in Vegas?

---

Name: Bill Jensen () on Thursday, November 30, 2000 at 15:43:35
E-Mail: william.jensen@trw.com
Class: 63
City and State: 90250


Message: Does anyone know who A. C. Gilbert was?
I still have my 1953 Erector Set and the forward and reverse motor is a KID EATER!!! OSHA would have had a field day with A C Gilbert.
---

Name: Anita Young () on Thursday, November 30, 2000 at 13:35:58
E-Mail: youngun39@yahoo.com or youngun97@msn.com
Maiden: Aceves
Class: 1978
City and State: Newoldhamburgers, OR Cheesburgers?

Message: Hey Johnboy and Judy Wudy:
I thought you guys were going to sell some of the prom tics now and some in like the Spring or something? Is this still correct? If so, then, please say so! The way you guys are making it sound like now is that when they are gone NOW, they are gone. Just when this first got posted on here, it said 350 tics now and the rest later. A lot of us are pretty strapped this time o' year. Large families and kiddies, ya know and it is CHRISTMAS!!!!!! I ain't no GRINCH!!!!!
Anita, I don't want to scare anyone. We still have tickets. There's a short 200 tickets accounted for right now. That's about 40% of the total. In the beginning I thought these were going to sell out in the first week, so to give people a chance that frankly needed some time to come up with the deposit, I thought we'd stop sales at 350 tickets and resume after the holidays. Now that sales have leveled off because of the holidays, we'll continue to sell them until they're gone with no break at 350 tickets.
---

Name: Dale Hahlbeck Jr. () on Thursday, November 30, 2000 at 10:51:56
E-Mail: Kewldaad41@aol.com
Maiden: FindKittyyahoo (my Indian name)
Class: '75
City and State: Yorba Linda CA Bush Country


Message: Yes, Kitty M. found me and I turned her on....to Cougartown. Yes, I will be at the prom and Yes I voted for Bush, and Yes I am very agreeable and say Yes alot.
Also, Kitty has told me, like Toby Lubow ('75) that several foxes in my class had "crushes" on me and I never knew......until now! So is there a limit on how many women I can bring to the prom? Harem pricing???


Uncle George Hahlbeck update: He is back home and doing fine, taking meds to get his blood pressure down!
Talk to ya later Rock Steady Ya'll
H1
Hey Dale, Glad you're coming to Prom Night 2001 and bringing a Harem. You'll have to discuss Harem Pricing with Judy D though.

Thanks Dale, and get well George Hahlbeck HHS57 .........
---
If you have comments or suggestions, please email me at jb1@cougartown.com