Page 3
---
Home | 60's Slang | Alumni List | Car Talk | Cougar News | Feedback | Hangouts | Memories
Recollections | Reunions | Street Scene | Teachers | Tributes | Vietnam | What's New | Keyword Search
---
First=Linda
Last=Miller
E-Mail=L4882@aol.com
Maiden=Rodgers
Class=68
Message= I am looking for Bill Croteau Class of 66, Karen McKelvey Class of 68, and Bruce Salisbury Class 0f 68. I would love any info someone has and would love to hear from the class of '68. Linda RODGERS Miller one of the twins
---
Note: Did anyone out there know, or maybe live next door to the people below?
Found your site and hoped you may help me out. Looking for relatives that lived in Hawthorne Ca. Know they were either born there or lived there at least up to 1952.. Perhaps stayed and went to school in your era.
Gloria "Gayle" Parker born before 1948 (how far before I dont know)
"Bryan" Douglas Parker, ditto
Also a Bruce Courtland Parker, born December /48.
Any knowledge of these 3 people would be appreciated. B.Searles from Ontario.
If anyone can help, please contact Brenda Searles at bjsearl@kwic.com
Thank You
---
First=Steven
Last=Kristof
E-Mail=Insp68@juno.com
Maiden=
Class=61
Message=Hay Lou! It seems some of us old timers are still kicking! It's good to know some of my old friends are still around! Maybe some of the other people we used to run around with will check in also! After a tour of duty in the Navy, Japan, Viet-nam,etc.,I went back to school got an A&P lic. and went to work for TWA. Been with them almost 30 years. Married a girl from class of 64. have two kids, girl 20, & son 17 . I'm now living,and working in Kansas City , Mo. and would be happy to hear from any of my old class mates!
---
First=Jim
Last=Doersam
E-Mail=jdoersam@ci.beverly-hills.ca.us
Maiden=
Class=69
Message=I would like to hear from anyone from the class of 1969
---
First=Rose
Last=Antoine
E-Mail=arose@getty.edu
Maiden=
Class=83
Message=This a really cool site.It brought back alot of good memories.I enjoyed my 4 years at HHS.I hope more alumnis find this website. GO COUGARS!!!!
---
First=Ingrid
Last=Larson
E-Mail=fdg@earthlink.net
Maiden=Larson
Class=74
Message=This website is great. It really triggers the old memories. Thanks to my two older brothers, I can relate to most of the "memories" presented here: Eric Larson (70) is already listed here. Neil Larson (71) is alive and well in Florida. Anyone wanting more details can e-Mail me. Does anyone know where Steve Solum (71) and Steve Bainbridge (70? 71?) ended up?
---
First=Sharon
Last=MacDonald
E-Mail=macdonsh@baxter.com
Maiden=Badger
Class=1963
Message=Patt Prewitt-Deckard, tell us who's your clone (J. Prewitt) in the 1963 year book....
---
First=Patt
Last=Prewitt-Deckard
E-Mail=pdeck17@3cities.com
Maiden=Prewitt
Class=65
Message=Janet or Penny Ashby. We were neighbors for years what are you up to these days?
---
This from Steve: "Most Embarrassing Moment"
One evening as we were cruising the "A" in my 54 Chevy, as we pulled in to a packed "A" parking lot, my engine died, from a clogged fuel filter, and we had to push the car through to Hawthorne Blvd.,and beyond! I can still hear Bob Frazer, class of 60, yelling at me " Don't look up, just push!
---
First=Sharon
Last=MacDonald
E-Mail=macdonsh@baxter.com
Maiden=Badger
Class=1963
Message=Stumbled onto this Web Site while surfing during a slow day at work (despite being unable to pass trigonometery, I did manage to get a good job)....Great place to visit. I was surprized to see that there were no other members of the Class of '63 listed. I remember Mr. Garza's Latin classes. I think I remember Mr. Silcox once blowing up a beaker in a chemistry class shortly after I enrolled in HHS in early 1961. It sure got my attention as I was sitting up front. Keep up the good work...I've bookmarked this site to facilitate future visits.
---
First=Donna
Last=Joslin
E-Mail=dl10pt@earthlink.net
Maiden=Joslin
Class=1965

Message=Thank you for putting this site together. It has been great browsing through it! I have only gone through a tiny piece of this site so excuse me if the answers to my questions below are found in those pages I have not browsed through yet.



1. I am curious to know the whereabouts of Cindy Brew and Irene Ahlstrom.
2. Two of my favorite teachers were Mrs. Mondon (Smith) and Mr. Goodfellow. Do you have any info on them?
3. Are there any HHS classmates teaching at HHS now?
Note: For one, Dave Chauncey (Class of 66) is teaching at HHS.
---
First=Cathy
Last=Satter
E-Mail=CBSATTER@aol.com
Maiden=Gumtz
Class=70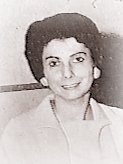 Message=I happen to run into Mrs. Roth, my shorthand teacher from 1969 and 1970 today (Jan., 24, 1998). I couldn't believe it when I saw her, she made such an impression on me during my high school years. It was great to see her and I had the opportunity to tell her about this page. As more and more former alumni/teachers become part of this super highway, this page is going to become very popular and hopefully many of us will be able to find some long lost friends. Thanks again, John.
Note: Cathy, You said it all, and thanks.....
---
First=Eric
Last=Larson
E-Mail=ELJO@aol.com
Maiden=
Class=1970
Message= So sorry I missed the 20 year reunion ,I can't believe there was no 25 year reunion , let's make the year 2000 special ,keep posted on plans and people for our 30 year reunion.
---
First=Maggie
Last=Zitter
E-Mail=pumania@aol.com
Maiden=Jimenez
Class=88
Message=Great Website. Thoroughly enjoyed it. It was fun to see that a lot of the "slang" used in the 60's came back in the 80's.
---
First=Mike
Last=Smith
E-Mail=Smith_Mike@LinkLine.Com
Maiden=
Class=1968 Message=Great Site!! I was looking for information about a 30 year reunion for the class of '68 and stumbled on to this treasure. It has brought back many fond memories. If anyone has information about our reunion PLEASE let me know. Keep up the great work John!
---
First=Linda
Last=Kristoff
E-Mail=lkwriter@juno.com
Maiden=Christian
Class=64
Message=Thanks for putting this together. My sister Paula Dunn '(72) told me about it. It is great and certainly pulls us all together! I 'm sorry our 30 year class reunion didn't happen! We moved to Kansas City, Mo. July,'93, It would have been great to have returned and visited with everyone again. Too bad we can't have informal reunions occasionally.
Would love to receive mail from classmates!
---
First=Maggie
Last=Montalbano
E-Mail=dumblond@activanet.es
Maiden=
Class=
Message=I didn't graduate from HHS... graduated from Cubberley High in Palo Alto in '65, but I lived in Hawthorne in '66, and then from '89 to '96, when I moved to Spain. I knew all the Beach Boys, and also Dave and the Marksmen, as David Marks was, and still is my best friend. He just recently joined the BBs again for their fall tour! Does anyone remember Mark Groseclose (drummer)... his mom Kaz worked in the cafeteria at HHS & then later as a janitor. Sadly, he died in '88. Bill Trenkle (class of '64 I think) was the Marksmen's bass player... he became a yuppie and moved to Oklahoma a few years ago. Gene Fetko (guitar) died really young... early 20's. I don't know if this is worth adding to feedback, since I wasn't really in Hawthorne all that long in the 60's, but someone might remember David's band & wonder what happened to them...
---
First=Rod
Last=Oden
E-Mail=rododen@earthlink.net
Maiden=
Class=70
Message=
---
First=CRAIG
Last=SHACKELL
E-Mail=cashacke@MSGATE.MDHC.MDC.COM
Maiden=
Class=66
Message=JOHN, I REALLY LIKE YOUR WEB SITE. I GREW UP OFF INGLEWOOD AVE AND 131ST . SURFED SINCE JR. HIGH ....STILL DIG THE BEACH BOYS....KEEP UP THE EXCELLENT JOB.
CRAIG (in sunny Arizona)
---
First=TIM
Last=SULLIVAN
E-Mail=stevesull@earthlink.net
Maiden=
Class=1998
Message=TO THE FABULOUS FORESOME (DER ESPINOSA, MARLON MORENO, ALFONSO ROMERO, & TIM SULLY (ME) I JUST WANT ALL OF YOU KNOW THAT NO MATTER WHERE WE GO AFTER GRAD THAT I LOVE ALL OF YOU! I DONT CARE WHAT THEY THINK, ALL OF YOU ARE NORMAL IF YOU ASK ME =) WE WILL ALWAYS BE IN CONTACT, BY THIS STUFF OR PHONE BUT BEST OF ALL WE WILL BE TOGETHER DOING WHAT WE DO BEST, CRACK SOME MEAN OL JOKES ON EACH OTHERS MOMS OR ON SOCIETY ITSELF. I EXPECT TO HEAR FROM MY "FAMILY" AFTER THEY GET EH PEEP AT THIS LIL LETTER. SO TO 'THE BLACK STALLION' 'THE RUGGED COWBOY' AND 'PINK BUNNY' THIS IS 'PLUMP STRAWBERRY. MOTTO: "DONT WEAR THEM SO TIGHT!" TALK WIT YA LATER 143 TIM-E O-SULLIVAN
---
First=Bobbi
Last=Sweisthal
E-Mail=Kluea2@aol.com
Maiden=Stevens
Class=60
Message=I hung around with Elaine Nishida, and Zeke Montanez. I have talked to Zeke, but I have lost track of Elaine and would like to talk to her again.
---
First=don
Last=barrett
E-Mail=db@ecom.net
Maiden=
Class=
Message=tarrrific webpage! congratulations.
---
First=Cheryl
Last=Bottolfson (Keohen)
E-Mail=ckeohen@hotmail.com
Maiden=Bottolfson
Class=1966
Message=What happened to the 30-year reunion for the Class of 1966? I keep in contact with a few people from our class and no one got any info on a reunion!!
---
First=Tom
Last=Quintana
E-Mail=quprs@aol.com
Maiden=
Class=
Message=Enjoy the website john 14 and would like to invite you to go through the archives with me as I head into the sunset. Due to cutbacks I have to retire from the city but will continue to collect memorabilia from Hawthorne and preserve it for future generations. Contact me regarding the formation of a historical society or similar group if you're interested. Tom Quintana.
---
First=STEVEN
Last=POIRIER
E-Mail=STEVENP@HQ.CC-INC.COM
Maiden=
Class=1981
Message=HELLO TO ALL! I WAS WONDERING IF THERE IS ANYONE OUT THERE WITH INFO ON ANY REUNION PLANS FOR THE CLASS OF '81 STEVEN "TAZ" POIRIER
---
First=douglas
Last=gant
E-Mail=dgantjps.net
Maiden=
Class=1962
Message=

---
First=Daniel
Last=Llata
E-Mail=gsips-webintern@miis.edu
Maiden=
Class=1982
Message=Hi! Great idea!
---
First=Janet
Last=Burkett
E-Mail=janet.burkett@cox.com
Maiden=Humphreys
Class=62

Message=Was just looking at the class of '61 reunion page and want to pass on the sad information that my ex-husband, Fred Burkett, class of '61 died just about a year ago from a heart attack. He leaves behind our two daughters, Tammy and Shelly and four beautiful grandchildren. I know our girls will enjoy this web site and hearing about the area Fred and I grew up in. We spent much time on the blvd in his '57 Chevy convertible and on the beach at 26th street in Manhattan. HHS was a happy place and time for both of us.
---
First=Jeff
Last=Sutton
E-Mail=
Maiden=
Class=1975

Message=Was wondering if anyone had information on our German teacher from the late 60's-70, Mr. Grahamer

---
Just a note: I just had to pass this one on to everyone.
> > ----- Start of form data -----
> > First=Jim
> > Last=Fox
> > E-Mail=puffup@soca.com
> > Celeb1=(Had Right Answer)
> > Celeb2=(Had Right Answer)
>
> Hey Jim,
> You're way too old to be playing this game.:-)
> Way to go!
>
>Talk to you later, John B
Just keep them easy ones comin'. I guess it's the signs of the time when I can remember all the words to "Put Another Candle on My Birthday Cake", but I can't remember where I set my car keys.
Keep up the great work. We'll be in touch. ... Jim
---
First=Derek
Last=Barraza
E-Mail=DerekBSr@aol.com
Maiden=
Class=1980
Message=John, Great job putting this site together! Reading through the pages brought back some wonderful memories for me. My brother Victor (Inglewood '67) and sister Cyndy (Lennox '72) were teenagers during the sixties. I had the good fortune to enjoy some of the experiences of their generation. At least as an observer. My brother used to play in a local rock band called "The Elements" during the mid-sixties. They were very good. They won the South Bay Battle of the Bands. I went to see them compete over in Inglewood at a community center. That type of event seems to have ended with the sixties. It sure is nice to have all of these memories of life in the South Bay while we were growing-up. Please keep up the great work!
Sincerely, Derek Barraza
Class of '80 Alumni, we will begin working on our 20 year reunion in September of '98. If you would like to help our committee, please contact me.
---
First=Alice
Last=Miller
E-Mail=See address below
Maiden=Aguilar
Class=1965
Message= I am in the state of Washington in a little town called Port Orchard. Anybody live near me? My address is 1948 Ponderosa Dr. 98366 . Write me and let me know about the next get together.
---
First=Dean
Last=Poisso
E-Mail=a-deanp@microsoft.com
Maiden=
Class=1988
Message= Anyone from the Class of '88 out there? E-mail me... I'm Dean, the only guy to get edited out of the senior yearbook because of the crazy stuff I did in 6th period woodshop...
---
First=Cheryl
Last=Nicocia
E-Mail=tilelou@aol.com
Maiden=Christensen
Class=1962
Message=Hey John I did it, I found you. That is my nephews E-mail address. If you want to E-mail me send it thru him. Say Hello to all my 1962 class mates. See you at my going away party when we retire I'll let you know when..
Love Cheryl
---
First=Janet
Last=Burkett
E-Mail=janet.burkett@cox.com
Maiden=Humphreys
Class=62
Message=WOW.....TALK ABOUT FLASHBACKS!!! MAKES ME WANT TO CRUISE THE BLVD AGAIN!! JOHN, THIS IS GREAT, BETTER THAN YOUR CHRISTMAS CARD!
---
First=Charles
Last=Chapman
E-Mail=Walrus38@aol.com
Maiden=
Class=77
Message=I am Looking for Raya Allen, Louise Chavez and others of their various cohorts from the Classes of 76 or 77!
---
First=Gary
Last=Winfrey
E-Mail=SEW@aol.com
Maiden=
Class=58

---
First=Polly
Last=Martens
E-Mail=gmartens@earthlink.com
Maiden=Beach
Class=74
Message=Does' any one know of the whereabouts of: Debbie Corwin, 74'; Donna Billingsly, 74'(moved to Florida just before our Senior Year); and Pam Byrd, 74' ? These were some really good friends of mine, that unfortunately we lost touch over the years. Also, just curious does' anyone know what ever happened to Jim Eul, 72', we dated for a while, always wondered what ever happened to him.
---
First=J.B.
Last=Schroeder
E-Mail=schroejb@b045mail.wpafb.af.mil
Maiden=
Class=64
Message=Thanks for the trip. When you hit the big 50 it starts the "what ever happened to..." cells in your brain working overtime. It's great to know some of you are still out there.
---
First=Robert
Last=Moore
E-Mail=Robert_Moore@qmail4.sp.trw.com
Maiden=
Class=1973
Message=Surfing the web now instead of surfing the ocean. Hunting, fishing, golfing, flying cessna 172, and alot of working!!!
---
If you have comments or suggestions, please email me at jb1@cougartown.com