Page 184

It's Christmas Music Time "The Boys"


---
<!-++++++++++++++++++++++++++++++++++++ADD BELOW THIS LINE++++++++++++++++++++++++++++++++++++ +++++++++++++++++++++++++++++++++++++++++++++++++++++++++++++++++++++++++++++++++++++++++++++->
Name: David Kim () on Sunday, December 12, 1999 at 01:22:39
E-Mail: pilsbury124@hotmail.com
Message: Hey, this is pretty fun.

---

Name: Judy ( Yvette ) Moreno () on Sunday, December 12, 1999 at 01:04:57
E-Mail: qcheck123@aol.com
Maiden: Elliott
Class: 68
City and State: Hawthorne, Ca.
Message: Left school in freshman year to start raising family. Still married to hubby who graduated from Lennox high in 65. In contact with some friends from that time. Would love to receive e-mails from some old friends out there. Just looking thru yearbooks from 65 & 67, wow the memories.

---

Name: blondie () on Sunday, December 12, 1999 at 00:59:42
E-Mail: carissa58@hotmail.com
Maiden: Christine Penny
Class: 76
City and State: Round Rock TX
Message: Hey,....just checked out and voted for Cougartown at the 'vote for your favorite site'. So far we're in second place. I wonder if you can vote more than once? What do ya think? Also, what is the prize if we win? ") John, you should have a new name....I'm not sure what it should be, but you should have a new one. Anyone who can put away 6 chili cheese dogs in one sitting should have a new name! And that's all there is to it!
You mean like PORKY??. I think you can vote once a day on the "Favorite Site Page".
---

Name: Dewey () on Saturday, December 11, 1999 at 20:27:57
Class: 74
Message: Went to see the new Tom Hanks movie at the Winnetka 20 here in the valley... and John they serve your favorite hot dogs..PINKS!
Thanks Dewey, I'll stake that place out on my trapline.
---

Name: Vickie () on Saturday, December 11, 1999 at 20:16:39
E-Mail: Arestegui
Maiden: Arestegui
Class: 84
City and State: Hawthorne, CA
Message: THIS IS FOR LORA MAYNOR-ZEVALLOS:
Hi Lora, this is Sharon replying to your E-Mail to my sister Vickie. I certainly do remember you from Hawthorne Intermediate School! I especially remember when I came to your house a couple of times after school to hang-out. Do you remember those awful relay races during P.E.? The reason I remember those was because you were always the fastest runner, literally a lightning bolt! Those were the good old days, huh? Do you remember Tina Arias? She was one of my best friends at the time and if you didn't know, her older sister (I think her name is Maria or Mary?)is now the wife of former Beatles George Harrison. Yup! it's really true. I guess Hawthorne has had it's share of famous celebrities in their own right too! As for me, I'm working in Downtown L.A. for an Investment Consulting company. I'm happy and doing good. Well, it's great to hear from you again, hope you and your family are happy, healthy and well. Take good care and keep in touch!

---

Name: Hieu () on Saturday, December 11, 1999 at 00:38:22
E-Mail: hxprules3@hotmail.com
Maiden: Pham
Class: 98
City and State: Lawndale
Message: The spot that we hung out at was the Coffee Bean, in the Manhattan Beach

---

Name: Betty Rodriguez () on Friday, December 10, 1999 at 21:28:46
E-Mail: tombetty@kelp.net
Maiden: Kean
Class: 69
City and State: Lake Elsinore, CA
Message: Thanks, everyone, for all the great song titles. Katie Rose has some decisions to make now. Hey, Cusac, won't you share a Christmas story on Feedback? You know the one; about the Christmas tree? PLEASE??? Betty
Yeah, Pieboy.....PLEEEEEZE!!!
---

Name: BILL CUSAC () on Friday, December 10, 1999 at 20:31:28
E-Mail: PIEBOY65@WEBTV.NET
Class: 1965
City and State: SOUTH LAKE TAHOE,CA
Message: MYTMO...I WAS THINKING THE SAME THING...THANK YOU VERY MUCH.....PIEBOY

---

Name: MYTMO () on Friday, December 10, 1999 at 17:46:30
E-Mail: momo90250@aol.com
Maiden: Trott
Class: 1964
City and State: City of Good Neighbors
Message: RE: message from Moises "ALL ABOUT LEUZINGER HIGH HAWTHORNE HIGH SUCK" Well, I've been thinking about that one, and I think maybe this person might be dyslexic. I think what they meant to say was "IT'S ALL ABOUT HAWTHORNE HIGH AND LEUZINGER HIGH SUCKS" sounds good to me! ALWAYS BE A COUG!! MYTMO









---

Name: Laura Geele Wang () on Friday, December 10, 1999 at 15:36:31
E-Mail: lgeelew@pacbell.net
Maiden: Geele
Class: 76
City and State: Los Altos, CA
Message: Hi Cougartown,
I'm working on a project that would benefit from your memories of the years 68 - 74. Any thoughts you have may also become part of a future Cougartown newsletter article.
Please reply privately to lgeelew@pacbell.net if you'd like to see the questions or would care to share memories. Thanks.

---

Name: Charlie Fox () on Friday, December 10, 1999 at 12:47:42
E-Mail: foxhaus@aol.com
Class: 69
City and State: RPV, California
Message: South Bay Music Venues: I remember seeing flyers for shows at The Bank, but I never went to one. By the time I could drive myself to concerts, my friends and I had discovered the Rose Palace in Pasadena. Great shows at that place: Love, Deep Purple, John Mayall, Led Zeppelin, etc. Great memories of the Smokestack and Sweetwater. Thanks.

---

Name: Jerry Rigney () on Friday, December 10, 1999 at 11:24:56
E-Mail: jnsrig@webtv.net
Message: Laura... Thank you for remembering us. "Tom & Jerry movies" were alot of fun for Tom & I also. We enjoyed showing the cartoon's and the movies. Later Mr. Ken Bergren joined us and with his help we were able to have popcorn and candy. If you recall we had two show's a day and on some days we had as many as 300 kid's. It's been a long time since we have seen each other, but I haven't forgotten you. Thank's again for the memories, it truly was a fun time and all you kid's were great. I'll tell Tom and Ken about this, as we still talk about the good time we had. Happy Holidays

---

Name: Dan Johnson () on Friday, December 10, 1999 at 11:15:30
E-Mail: wch1ispink@aol.com
Class: 1977
City and State: Florida Till Tomorrow


Message: Regarding South Bay music venues. First and foremost was the Smokestack on the Esplanade in Recondo Beach (now the site of a Crowne Plaza Hotel, or something similar) -- what a place! 21+ upstairs, all ages downstairs and the bands rocked really hard!! Next door was the Sweetwater, country and blues -- hard to believe. Later, the Smokestack turned into the Fleetwood and became the premier punk venue in the region and host to culture clash (hippie/rocker v. punker) Let's not forget the Raintree -- RIP -- great hard rock/metal club at a strip mall near Bishop Montgomery High. Anybody remember these spots? Question for you 60s/early 70s Cougs -- my Pink Floyd gig guide mentions that they played in the early 70s at a place called "The Bank" in Torrance, California. I've never heard of this place -- have you? Anybody catch the Floyd show there? Anybody see any other bands there?

---

Name: Janie Witwer () on Friday, December 10, 1999 at 10:34:32
E-Mail: jjwitwer@clairityconnect.com
Maiden: Marshall
Class: 60
City and State: Wellsboro, Pa. 16901

Message: Hi everyone, what a wonderful website. Oh, the memories, weren't they just yesterday? Hope to see everyone at the 40th. Janie
Hi Janie and welcome to Cougartown.
---

Name: Howard Duran () on Friday, December 10, 1999 at 02:54:32
E-Mail: doo4usc@aol.com
Maiden: Ron Ayala
Class: 61
City and State: Lake Forest Ca
Message: Janet, don't forget the late Hoyt Axton, he was a good act! It seems like only 30 or 40 years ago..
Yeah, he's wearin' that "Rusty Old Halo" now.......we miss you Hoyt.
---

Name: blondie () on Friday, December 10, 1999 at 00:44:45
E-Mail: carissa58@hotmail.com
Maiden: Christine Penny
Class: 76
City and State: Round Rock Tx
Message: John....Just saw your picture announcement about how you plan to shop naked .... Thanks for the warning! ")
Yeah, no sense traumatizing half of Cougartown........
---

Name: Elizabeth Castanon () on Friday, December 10, 1999 at 00:26:24
E-Mail: lizcastanon6@hotmail.com
Maiden: Cary
Class: 1973
City and State: Amarillo Tx
Message: JB and Debra Lee McGregor,
Just signed on and saw all the pix from the big night at Pinks. You all look like you are having too much fun and those chili dogs look just disgustingly yummy. I hope someday I'll be able to reunion with ya'll and show you some Texas ROWDY. Debra, you sure haven't changed too much from the way we were but of course we all look the same right? SURE! Since I only found the cougar web just a month ago I am still getting caught up on all the feedback from last year! so pardon me if I regress from time to time and comment on stuff you already have talked about. For instance, I was saddened to read of House of Raymond burning and of Hollys being torn down. Both of those were my mom and dads favorite places to eat. I savor some great memories of eating there with my family before football games or after church on Sundays. I was also informed by my ex. David Bridgwater that they have closed the mall for remodeling. Gee, I remember when the mall wasn't even there and my buds and I had to take the bus up Hawthorne Blvd. to shop in Inglewood. Oh, I am so homesick!!! Some day I'll get out there, it has been almost ten years since I have been back. Keep the reunions coming and hopefully I'll show up at one. Thanks for being here, cougartown.
Hi Liz, Yes, the House of R and Hollys are gone. The word I have is the Mall is OUT. They're talking about putting a school on the corner of 120th and the Bl., but who knows.
Yes, we had a great time and Debra fit right into this nuthouse group too. She had the longest drive (Lancaster) and was the first one there. Maybe you'd like to set the record for the longest run to Pinks. I think Amarillo is farther than Lancaster. Thanks Liz .........
---

Name: Michael Hinsch () on Friday, December 10, 1999 at 00:02:04
E-Mail: mn_hinsch@msn.com
Class: 1977
City and State: North Plains Oregon
Message: Hello Cougar Alumni

---

Name: Ricki Farrell () on Thursday, December 9, 1999 at 23:16:51
E-Mail: farrell8@worldnet.att.net
Maiden: Valencia
Class: '61
City and State: Fullerton, CA
Message: I just read Bob's post. What did these 3rd year seniors do after the games? Did they go to the local bar and pull out their perfectly legal ID's (since they're all 24 years old). Robin, have you seen a recent version of the SAT test? It's as dummed down as the educational system. Calculators are even allowed.
I'm jealous Alan. Both Jim and I really missed out on Pink's and then your studio. I hate having to go to work sometimes.

---

Name: Janet Burkett () on Thursday, December 9, 1999 at 22:53:41
E-Mail: jburkett@compaq.net
Maiden: Humphreys
Class: 62
City and State: Mission Viejo, Ca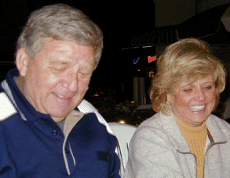 Message: Last night was a KICK! I found out I really AM a rowdy (Is that a GOOD thing???)NO, It's NOT !! All this talk about Arlo Guthrie, etc....Did any of you ever make it to the classic Golden Bear in Huntington Beach during the late 60's? In a pinch, I worked there taking care of the acts and serving up that "wine cocktail" stuff. Had the privilege of partying with Arlo, Janis Joplin, the Byrds, Hugh Masekela, Nitty Gritty, and on and on....all those people that either died or faded away after the LOVE SEASON of America! OK, fess up, who did I serve there?? JB(definitely, the "other" one)
Not me.... I was in Inglewood, bouncing at Mothers on Arbor Vitae. Some pretty good bands in that place too. Cream (after Clapton) and Steppenwolf, just to name a couple.
---

Name: Debra Lee McGregor () on Thursday, December 9, 1999 at 18:20:43
E-Mail: mcgregord@la.lancaster.k12.ca.us
Maiden: Lee
Class: 72
City and State: Lancaster, CA
Message: Hey, I had a great time at Pink's. It was wonderful to see the B's again - and it was fun to meet fellow Coug's by face instead of e-mail. It was a long drive, a cold night - but warm company. Only one thing, next time someone takes my picture, just get one of my chins instead of both, ok! Talk about a double negative. God bless ...
Hi Debra, I thoroughly enjoyed your company last night, as I know everyone did. You definitely fit right into this band of zanys and I look forward to seeing you at the next Cougartown function. Be a Coug girl......
---

Name: Dewey () on Thursday, December 9, 1999 at 16:37:27
Class: 74
City and State: Canoga Park,CA
Message: The song for the 60's that sum's it all up.. Bob Dylan: The Times They Are A-Changin

---

Name: Mike Wilking () on Thursday, December 9, 1999 at 16:01:49
E-Mail: mnwilking@t-online.de
Class: '65
City and State: Deutchland
Message: Hey, cougs! While we're on the subject, can someone jog my memory? While I was improving international relations in Vietnam in '68, I heard a Vietnam "anti-police action" song with a "slick's" machine guns in the background. It didn't last long on the Bien Hoa hit parade. Can anyone name that tune?

---

Name: MYTMO () on Thursday, December 9, 1999 at 15:15:10
E-Mail: momo90250@aol.com
Maiden: Trott
Class: 1964
City and State: CityofGoodNeighbors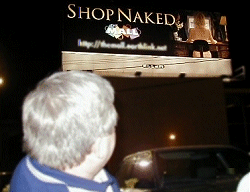 Message: Well, you've all read about PINK'S last night....a good time was had by all (especially by Marsha and Judy....I don't think I have ever heard them laugh so much....it sounded great! And, all our new guests...boy did they drive a distance to be with us...THANK YOU ALL FOR BEING THERE :O)
Mom, don't forget our forth coming walk down at the beach (that goes for anyone else who wants to join us).
ALAN, as everyone else has said THANK YOU for the peek at your studios. I'm with JB/JB for a 2001 new years party....I'm ready :O) Sherry, how you feelin today? After all that dancin on the tables last night, I'm not surprised your leg was bothering you (kidin OK). You are really an A-1 class person! cya all! come back now, yahear! MYTMO

---

Name: Dan Johnson () on Thursday, December 9, 1999 at 15:14:42
E-Mail: wch1ispink@aol.com
Class: 1977
City and State: Miami, Florida
Message: Anti-War songs: War Pigs, Black Sabbath; The Post-War Dream, Pink Floyd; The Fletcher Memorial Home, Pink Floyd; Walking On A Thin Line, Huey Lewis; What's Goin On, Marvin Gaye; Fixin to Die Rag, Country Joe; Shut Out the Light, Bruce Springsteen; Born in the USA, Bruce Springsteen; War, Edwin Starr (covered by Bruce Springsteen) The Gunner's Dream, Pink Floyd; Free Four, Pink Floyd. The Walls Came Down, The Call
Many Others . . .

---

Name: G.I. () on Thursday, December 9, 1999 at 14:57:36
Maiden: TO ALL WHO SERVED
Message: Twas the night before Christmas! He lived all alone, in a one bedroom house made of Plaster and Stone. I had come down the chimney with presents to give, and to see just who in this home did live. I looked all about, a strange sight to see, no tinsel, no presents, not even a tree, no stocking by the mantle, just boots filled with sand, on the wall hung pictures of far distant lands. With medals and badges, awards of all kinds, a sober thought came through my mind. For this house was different, it was dark and dreary, I found the home of a soldier, once I could see clearly. The soldier lay sleeping, silent, alone, curled up on the floor in this one bedroom home. The face was so gentle, the room in such disorder, not how I pictured a United States Soldier. Was this the hero of whom I'd just read? Curled up on a poncho, the floor for a bed? I realized the families that I saw this night, owed their lives to these soldiers who were willing to fight. Soon around the world the children would play, and grownups would celebrate a bright Christmas day. They all enjoyed freedom each month of the year, because of the soldiers, like the one lying here. I couldn't help wonder how many lay alone, on a cold Christmas Eve in a land far from home. The very thought brought a tear to my eye, I dropped to my knees and started to cry. The soldier awakened and I herd a rough voice, "Santa, don't cry this life is my choice: I fight for freedom, I don't ask for more, my life is my God, my country, my corp." The soldier rolled over and drifted to sleep, I couldn't control it, I continued to weep. I kept watch for hours , so silent and still and we both shivered from the cold nights chill. I didn't want to leave on the cold dark night, this guardian of honor so willing to fight. Then the soldier rolled over , with a voice soft and pure, whispered, "Carry on Santa it's Christmas Day, all is secure." One look at my watch, and I knew he was right, "Merry Christmas my friend, and to all a good night"
This poem was written by a Marine stationed in Okinawa, Japan. He requests only this; Christmas will be coming soon and some credit is due to our U.S. service men and woman for our being able to celebrate these festivities. Let's try in this small way to pay a tiny bit of what we owe. Stop and think of our heroes, living and dead, who sacrificed themselves for us. Please, do your small part to plant this seed??.

---

Name: Loren Heath () on Thursday, December 9, 1999 at 14:49:07
E-Mail: lheath@gtbicycles.com
Class: 64
City and State: Anaheim, CA
Message: John, The Rowdy's, and all the rest.
What can I say about last night, between the "4" Chile Dogs from Pinks and the Pie, Ice Cream, Coffee and the "Fu Fu" at Judy's, YES, I had "HEARTBURNNNNNN" this morning. Even "ole cast iron stomach" ain't what he used to be. But what a great night and Alan thanks for the tour. Look forward for the next run to Pink's.
Judy, how many more days????? Remember only on the couch!!!!!! I know he doesn't stand a chance to run for his life.
Marsha, I should have brought my sun glasses, that sparkler really shown bright last night and so was your grin even before the bathroom.
See you all on the 19th.
Loren

---

Name: Bob Melendrez () on Thursday, December 9, 1999 at 14:30:22
E-Mail: Strongheart@pacificwest.com
Class: 71
City and State: Redondo Beach, CA
Message: To Betty Rodriguez, a suggestion for your daughters music project: "Wooden Ships" co-written by Stephen Stills, David Crosby, and Paul Kantner. Many versions exist of this tune, but the first one recorded is on the Crosby, Stills and Nash album released in 1969. (And, if you will pardon the shameless plug, my band "Deja vu" does a pretty good version of Wooden Ships as well....) Thanks!

---

Name: Judy DeGrazia () on Thursday, December 9, 1999 at 13:05:32
E-Mail: Redondo612@aol.com
Maiden: downloadingnitratestoday
Class: 64
City and State: Torrance, CA

Message: OK..OK..so I bit the bullet and made 2 pots of real coffee last night for the PINK'S RUN.. and who could sleep when at 12:00 midnight we're all drinking coffee and eating Tiramisu' (made with espresso) & how about all those salt and nitrate/cholesterol loaded 10" chili cheese dogs...and greasy fries..-and John.. "pull my finger" (don't you edit me out big guy or we'll come get you like Thelma & Louise) Janet Burkett..you truly are a ROWDY GIRL NOW!!! Alan..thanks for the opportunity to snap pics in prison..(coming soon) and Marsha R.. told you the sink was new at PINK'S. Haven't seen you so excited since high school..at the gas station. FYI-We also took a trip down memory lane to Regent Circle for Christmas lights.(not the same but worth the trip) Thanks again buds.. great time...gonna make more memories in 2000-(right Janny and Robin) Now--I'm off like a prom dress.
Judy DeGrazia THE ROWDYS.
I know better than to edit your Feedback, Judy. I heard the story about Jimmy Hoffa complaining to your mother about her linguini.
Thank you for being such a gracious hostess. We all had a great time last night. Judy, you've just got to learn to stop holding back and say what you feel.

I STILL love you madly.......
---

Name: JIM SLOEY () on Thursday, December 9, 1999 at 12:55:32
E-Mail: itworksagain.com
Maiden: muhammed jones
Class: 66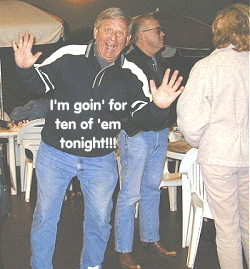 Message: You went to Pinks again? I really wish I could have gone but when Marsha said you went to Alan's studio, I am REALLY disappointed. Check my email John it says it all! Hang in there Jake-we love you man! Marsha! nuf said. Keith waiting for those pictures with you and Ali. BTW he called yesterday lost your phone number should I give it to him? And Wayne Dickey thanks for the kind words, you were always a guy who got his teeth into the meat of the matter. And talking about war songs, Litton remember summer of 1970, War, Good God Yall, What-Is-It-Good-For.....Absolutely Nothin'
Sloey
Summer of 1970 my goodness I sound old too!

---

Name: Nancy Theveny () on Thursday, December 9, 1999 at 12:34:14
Maiden: Kluxdal
Class: 65
City and State: Hermos Beach
Message: I was on the phone with Linda Arias ('66) last night and she mentioned that her mom was told that Andrea Malfi ('65) passed away three weeks ago. It seems like I remember that same rumor going around sometime last summer. Does anyone know if it's true? If it is, does anyone know where her daughter (Gina) is, or her ex, Terry Mason. Linda's sister, Livy, is Gina's godmother and would like to get in touch with her.

---

Name: Linda Farrow () on Thursday, December 9, 1999 at 11:53:56
E-Mail: Linda.Farrow@TRW.COM
Maiden: Elia
Class: 82
City and State: Redondo Beach, Ca
Message: Message to Ray Smith ~ Ray! how are you doing? So glad you made it to the feedback page. How is Baby Terra doing? Say hi to Teresa too, hope you all are doing well. Send another picture of the baby.
This is such a fun page, you get to find all kinds of people from school. And then they start talking about things that start coming back. But we need to get more people from the 80's to start writing more. Well I will talk to you later, take care.
Yes, 80's people.......where are you??? Am I going to have to change the name to the Early 80's Hawthorne Homepage???
---

Name: Marsha Russell () on Thursday, December 9, 1999 at 11:39:58
E-Mail: AOL@AOL.COM
Maiden: Russell
Class: 64
City and State: Redondo Beach

Message: The trips to Pinks just keep getting better and better. I especially enjoyed the field trip to Alan's studio.....and Johnny boy, I have no idea what pictures you are talking about :o) Great group of cougs last night! When do we go again?????????

---

Name: John Baker () on Thursday, December 9, 1999 at 011:06:21
E-Mail: jb1@cougartown.com
City and State: Lomita, CA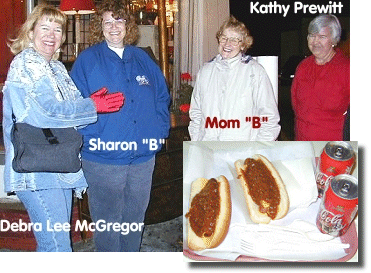 Message: Another good turnout at Pinks last night. The Rowdys (Judy, Marsha, and MYTMO), Sherry Peppers (she's too nice to be a Rowdy), and Alan Hauge were the veterans; Janet Burkett HHS62 from Mission Viejo, Sharon B and Mom B came from 1000 Oaks, Debra Lee McGregor HHS72 came from Lancaster, Loren Heath from Buena Park, and Chris and Kathy Prewitt came in from Fullerton. Thanks to all for showing up and sharing a laugh or two. These are real fun, although far too short get togethers.
Last night Alan Hauge took us back to his studio and introduced us to his Alcatraz movie set. What a fun place for a party Alan. How about the REAL Millenium (2001) New Years Party?? There'll be pictures.........huh Marsha.


Then it was off to Judy "D's" for some pie, ice cream and REAL coffee. See Judy, the coffee pot can be your friend. Thanks to all who showed last night and we will definitely do it again.

---
If you have comments or suggestions, please email me at jb1@cougartown.com